| | |
| --- | --- |
| | |
I don't think this little Spartan can finish the fight.

1817


views
I like decorating my space with the occasional video game or comics related figurine. So when I heard that MEGABLOKs was offering a "free" mini-Spartan for $4.00 shipping, I went for it.
http://www.megabrands.com/en/kids/halowars/giveaway.php
Since the figure was free, my four dollars would cover a nice, padded shipping envelope or box, right? Well, not so much.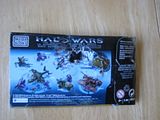 I'm sure you can see the hole in the flimsy cardboard sleeve where the brave Canadian postal officer bravely wrenched my package out of the jaws of a hungry timber wolf.
I had a bad feeling about what I would find inside, and my worst fears were confirmed.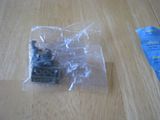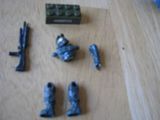 My poor, battered warrior was in a ripped plastic bag, mangled beyond redemption. He had only one arm, two right legs, which would have made running in a straight line difficult enough, but to add insult to injury, he had no pelvis. Leaving aside speculation on the possibility of progeny, how would this poor Marine go to the bathroom?
His second gravest injury does not lend itself well to my camera. His poor back bears the scars of being dragged behind a Warthog for thousands of meters.
I tried to save him, really I did. I pieced together his tattered remains as best I could, and stood back to view the results. The Spartan was silent, resting resolutely on his stumpy square ass/foot, but I noticed a single tear trickling down his helmet and onto his right shoulder, which was also his second right leg.
I put the poor soldier out of his misery with his own rifle, the only part of him that was not horribly damaged.
RIP, little guy
| | |
| --- | --- |
| Comments (Total Comments: 11) | |
Matsumoto11756
- 10-09-2009, 09:16 PM
Thongsy
- 10-09-2009, 11:52 PM
SonicJ
- 10-10-2009, 02:30 AM
blue ocarina
- 10-10-2009, 03:30 AM
Cleaner7
- 10-10-2009, 09:52 AM
sendme
- 10-10-2009, 09:55 AM
the_punisher
- 10-12-2009, 11:12 PM
kdb1981
- 10-12-2009, 11:43 PM
Recent Blog Entries by chakan