| | |
| --- | --- |
| | |
February 2010's Haul: $50 worth of Goodness!

895


views
First off, the big news I hinted at last time is.....
*DRUMROLL*
After nearly 5 years of living here, I'm finally leaving Japan on April 22nd.
My current contracts are ending and I didn't get any of the new jobs I applied for so I figured now's as good a time as any to head back to the U.S. I know the economy's not so great, but I'm really looking forward to a fresh start back home.
On to the pick-ups!
Since I was trying to save up money last month, I got all of this stuff for about $50: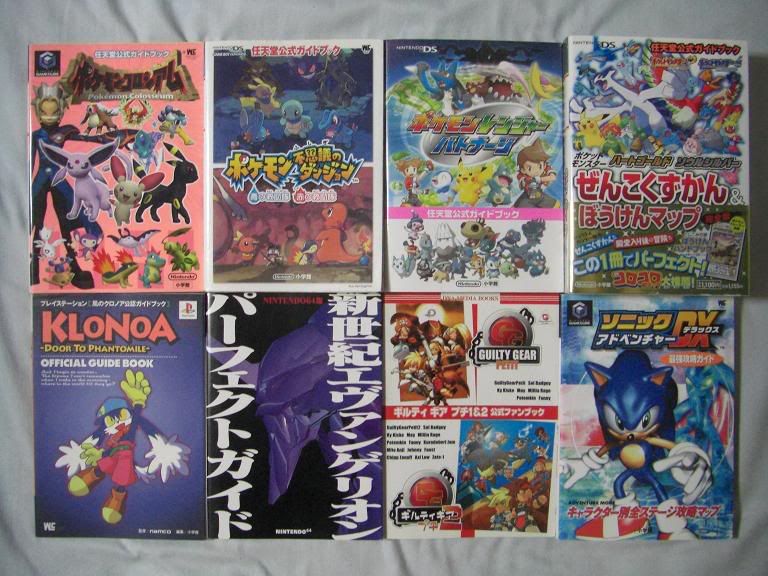 Pokemon Colosseum GC Guidebook
Pokemon Mystery Dungeon GBA & DS Guidebook
Pokemon Ranger 2 DS Guidebook
Pokemon SoulSilver/HeartGold DS All-Region Pokemon Bestiary
Klonoa Door to Phantomile PS1 Guidebook
Evangelion N64 Guidebook
Guilty Gear Petit 1 & 2 WonderSwan Color Guidebook
Sonic Adventure DX GC Guidebook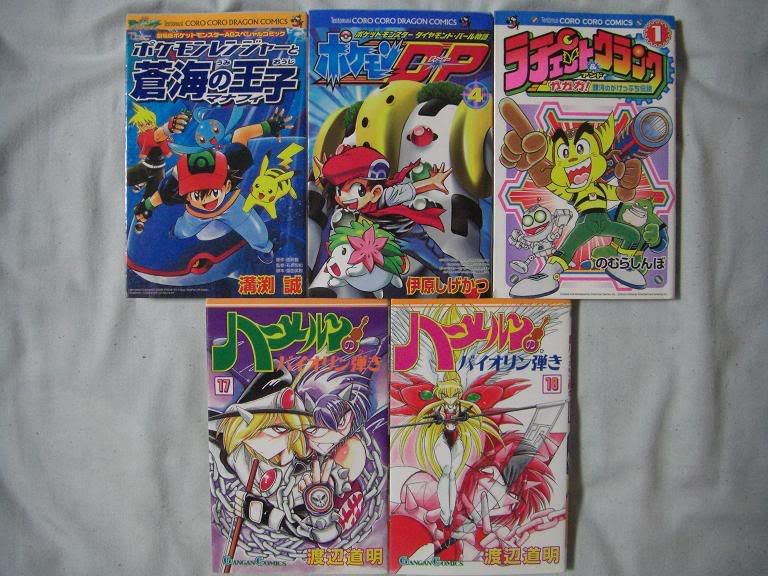 Pokemon Ranger Movie Adaptation Manga
Pokemon DP Volume 4
Ratchet & Clank Volume 1
Violinist of Hamelin Volumes 17 & 18
零:月蝕の仮面 (Fatal Frame IV) for JP Wii
- found it used for about $35 and I tried playing with the translation patch - it's great!
I've made a big list of stuff I want to buy before leaving Japan, so my pick-up posts for March and April should be much more interesting!
| | |
| --- | --- |
| Comments (Total Comments: 4) | |
dv8mad
- 03-13-2010, 12:28 PM
cheezmaster
- 03-13-2010, 02:14 PM
Chronis
- 03-13-2010, 06:11 PM
Recent Blog Entries by Gameboy415