| | |
| --- | --- |
| | |
The Game Room is Actually..Fun?

749


views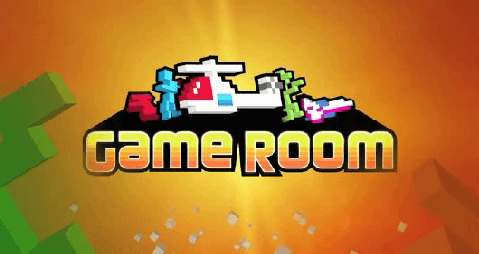 Remember this thing? Remember how everyone speculated it would be an old school arcade setup for our XBLA games and how wrong we were? Well it seems this thing has fallen into obscurity. Well this morning I was sick and looking for something to kill time with since I wasn't going to class. I decided to open this thing back up and see what has changed. They are always releasing game packs for it which bring new arcade games to check out. Recently, Konami has dropped some classic games in the mix to try out. I must admit, most of them are quite fun!
I'm a little too young for the Intellivison and Atari games (except the well known ones like Pong and Pitfall) so those never really appealed to me. When the Game Room first came out that was really all you had to choose from. Konami has released some games that are closer to modern games that us 80's babies grew up playing. My first arcade purchase happened today when I bought Super Basketball.
It really doesn't get more basic than this and that is why I love it so much! Essentially you have two buttons, A will dribble (yes you have to dribble to get anywhere) and X will shoot. Hold it down to put more arc on the shot. In a day and age where FPS games rule, it's nice to go back to basics for a change. It's a really simple, pick up and play game that I'm glad I purchased. I also bought City Bomber which is a cool Spy Hunter clone from Konami where you actually play as the villain! Pretty cool concept to be the one being chased by police for a change.
In short, if you have some free time or are looking to spend 400+ points to make the 2400 deal that Microsoft is offering, you could do worse than picking up a few Game Room games. The games are getting more modern and they offer EASY achievements if you want to boost your score up. Actually sitting there trying to survive in a game for a certain amount of time or get a certain score for a medal truly did take me back to what made arcades so fun in the first place. When the clock is ticking and you are trying to get the high school, you really do feel the pressure.
Keep an eye on the Game Room. As the games get more modern, it might just become XBLA's best kept secret.
| | |
| --- | --- |
| Comments (Total Comments: 11) | |
metaly
- 10-13-2010, 02:06 AM
kburns10
- 10-13-2010, 02:16 AM
FriskyTanuki
- 10-13-2010, 04:47 AM
kburns10
- 10-13-2010, 05:25 AM
Wolfkin
- 10-13-2010, 10:53 AM
hostyl1
- 10-13-2010, 11:09 AM
crunchewy
- 10-13-2010, 11:41 AM
kburns10
- 10-13-2010, 01:29 PM
AvidWriter
- 10-13-2010, 09:27 PM
Recent Blog Entries by kburns10