Magnitude 5.8 Earthquake Felt In NYC

781


views
"Dozens of buildings throughout the city, including City Hall, were briefly evacuated this afternoon after a 5.8 magnitude earthquake centered outside of Washington, D.C. rocked much of the east coast.
The U.S. Geological Survey says the earthquake was centered northwest of Richmond, Virginia and was 3.7 miles deep.
It could be felt as far north as Rhode Island.
The Associated Press says shaking could be felt at the White House and all over the East Coast, as far south as Chapel Hill, North carolina.
Parts of the Pentagon, White House and Capitol were evacuated."
http://www.ny1.com/content/top_stori...ke-felt-in-nyc
My whole house shook but I didn't realize it till I heard every animal outside go crazy. Then I saw the lamps and fans going back and forth, right now from what I can tell no one got hurt just a lot of people got scared.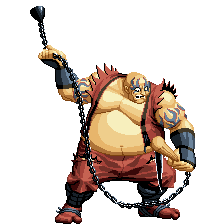 | | |
| --- | --- |
| Comments (Total Comments: 11) | |
Monsta Mack
- 08-23-2011, 02:44 PM
Master Troll
- 08-23-2011, 03:09 PM
strait edge follower
- 08-23-2011, 03:10 PM
Mospeada_21
- 08-23-2011, 03:16 PM
USB Cable
- 08-23-2011, 03:39 PM
johnnypark
- 08-23-2011, 04:44 PM
madbst
- 08-23-2011, 05:58 PM
IRHari
- 08-23-2011, 06:19 PM
will530
- 08-23-2011, 08:16 PM
rogueweapon
- 08-23-2011, 11:50 PM
Recent Blog Entries by Shimrra