| | |
| --- | --- |
| | |
The Legend of Zelda: Hyrule Historia Art Book.

2034


views
Hyrule Historia Art Book First Look.
The official release date for the Hyrule Historia art book is January 29th, 2013. If you lived in New York City you were able to receive a copy early by visiting The Nintendo World Store.
For those of you that were not able to attend the Event for the early release of the Hyrule Historia art book, I wanted to share my experience with photographs so you can get a little glimpse of what it was like. I hope you enjoy and thanks for reading!
Here's my experience.
I work at NBC which is next door to the Nintendo store. I checked to see if people were waiting in line throughout the day and with my luck I didn't see anybody outside in the frigid weather. At 5pm a work buddy showed me his cell phone. A crowd of people waiting in line outside of the Nintendo store. I immediately ran over there thinking he was playing a joke on me but to my surprise.....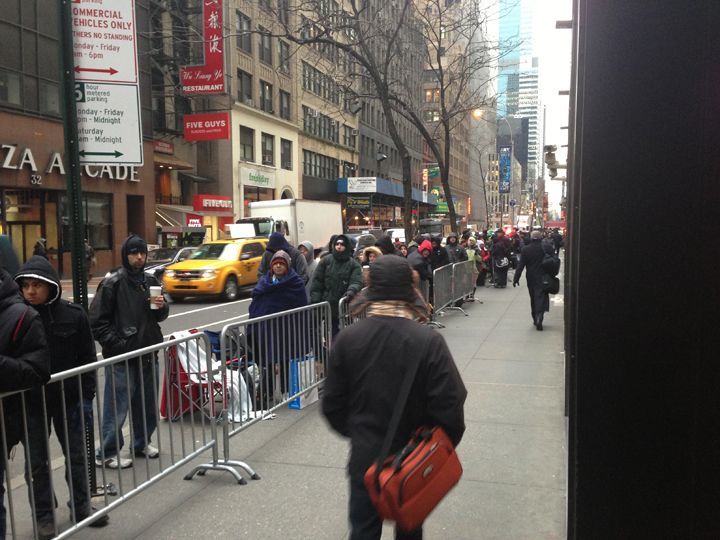 Yeah, there was probably a line of about 100 people. The real kicker is that I couldn't even jump in line yet. I still had an hour left at work before I could leave.
****An hour later****
So around 6pm I leave my building and see that it snowed and the temp dropped significantly. I didn't care, I just wanted my Limited Edition book. I run over to the line and it's length practically doubled! So I jump in line and stand there and wait. and wait.... and wait..... My toes are frozen at this point., I'm covered in snow and I witness about 30 random pedestrians slip on the icey sidewalk. Hey... At least I had something amusing to watch to keep me occupied. I end up waiting almost 2 hours before getting in the store. They were only letting in 10 to 20 people at a time.
Once I finally got in the store the line moved a lot quicker. Maybe it just seemed like it did because of the people walking around in costumes and all the displays.
Check out the pictures of the event below.
A cool banner behind the link sword.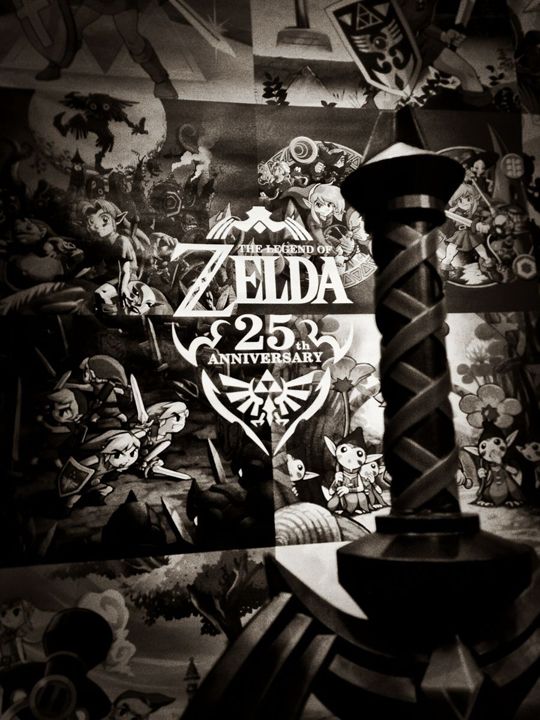 Nindendo World's Largest Triforce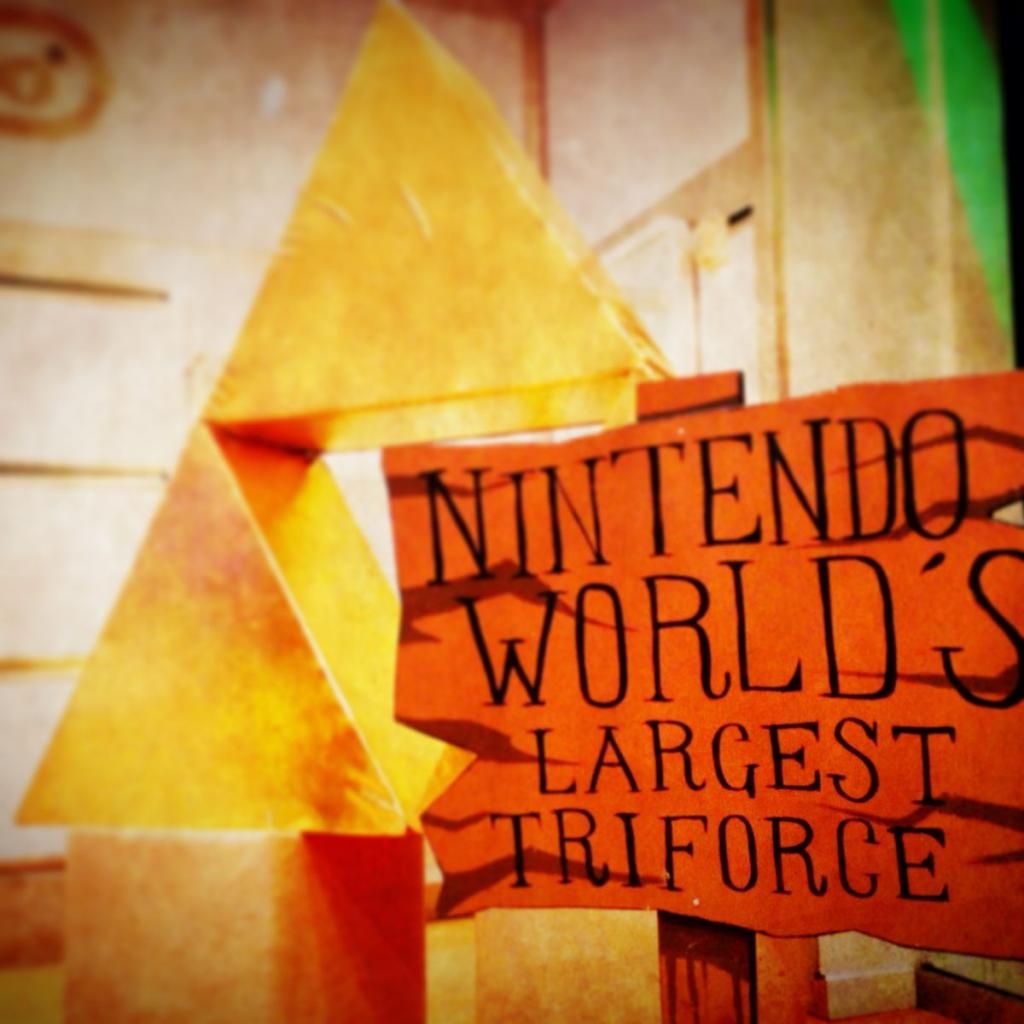 A Link and Zelda costume.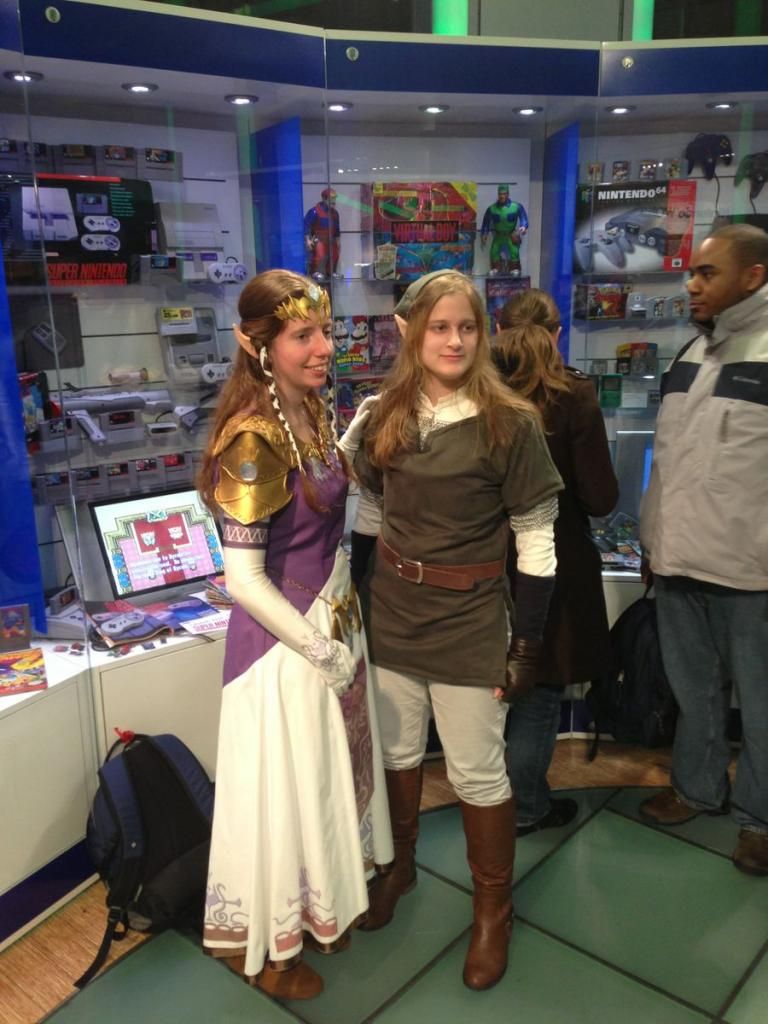 My turn in line to finally get the book. They had some cool props set up behind the counter.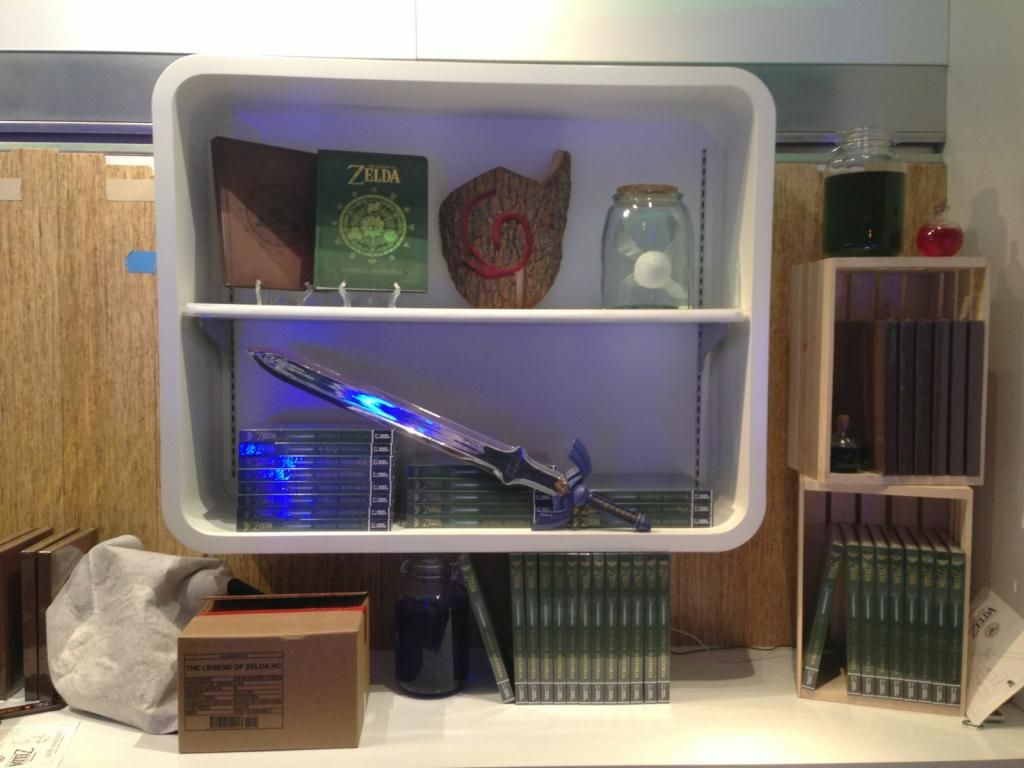 A huge display of Zelda gear from the last 25 years. Some really rare gems in there! There was even an original gameboy that was burnt to a crisp from the Gulf War that has been running for the last 8 years straight.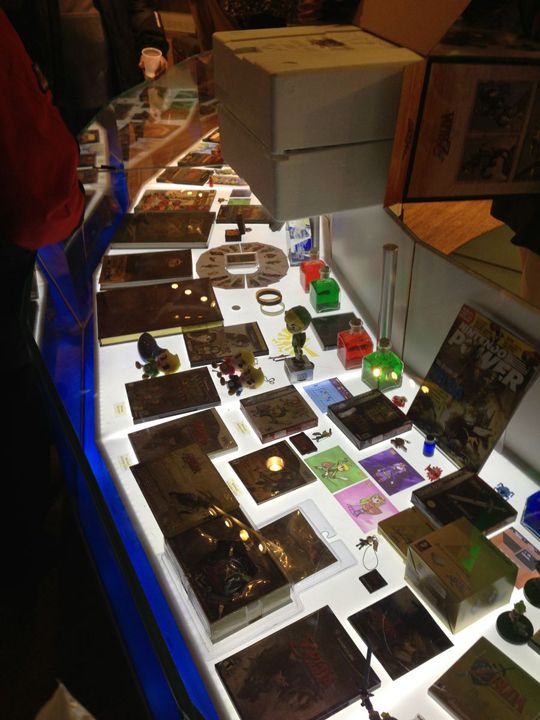 Overall it was a fun event and I'm glad I took part in it. There were a couple vendors there selling custom t-shirts. 15bitgamer and a couple others. Some dude came out from England I believe (gamepaused). I guess they are popular within the gaming community. I never heard of them. I missed the costume contest because I was waiting outside the entire time. But at least I got to drink punch that had zalda inspired colors. Cupcakes too.
For everyone who doesn't live in NYC and didn't have a chance to attend I hope you enjoy these pictures.
| | |
| --- | --- |
| Comments (Total Comments: 11) | |
Yamato
- 01-26-2013, 04:12 PM
Rasen
- 01-26-2013, 08:58 PM
MiNuN
- 01-27-2013, 02:05 AM
Gamer SDP
- 01-27-2013, 02:12 AM
Updated 01-27-2013 at 02:23 AM by
Gamer SDP
Warning: Long post that might as well be a blog. May contain judgemental comments.