Xbox 360 To Host Forward-Compatible Games

973


views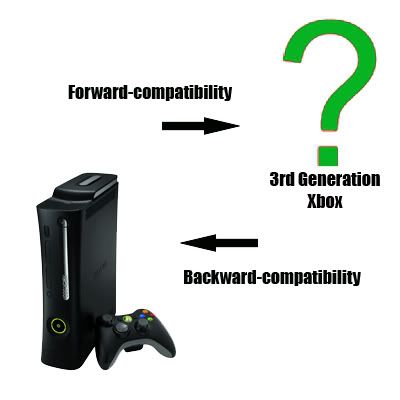 Yeah it's kinda weird thinking of a current-gen console hosting games designed for a next-gen console. Myself and others may think well that's a silly way of just saying the next-generation's console is going to be Backwards-compatible.
The folks over at Xboxevolved have a rumor that the Xbox 360 will have forward-compatible games developed for it as early as next year. Claiming that additional features, visuals, controls, etc... will be available upon using the forward-compatible games in the next-generation Xbox.
This article has some more details:

RUMOR: Next Xbox to be "Forward-Compatible"
| | |
| --- | --- |
| Comments (Total Comments: 10) | |
Chronis
- 10-14-2008, 11:43 PM
Dr Mario Kart
- 10-15-2008, 12:34 AM
fart_bubble
- 10-15-2008, 02:30 AM
Monsta Mack
- 10-15-2008, 06:18 AM
evyrew
- 10-15-2008, 09:36 AM
SeanNOLA
- 10-15-2008, 11:27 AM
Sacsquash
- 10-15-2008, 12:16 PM
GuilewasNK
- 10-15-2008, 01:52 PM
PenguinMaster
- 10-15-2008, 05:31 PM
Sacsquash
- 10-15-2008, 11:11 PM
Recent Blog Entries by Sacsquash