Pacman Themed Cake!

584


views
So I was going to a wedding at the time, which has now been and passed.
Me and the gf had to make cakes for snacks after the wedding for those who couldn't or wouldn't be coming to the reception.
So 20 or so cakes later mine was made, I am allergic to milk (this is when you throw some pity in my general direction) and it generally sucks, but that is another story.
I had a cake made for myself, one that I could eat, so after the cake had made it and put icing on the top the gf gave it to me to decorate there and then.
So as a gamer does, he wants to theme it game like, so using the tools I had there and what supplies I had, I made a Pacman themed cake.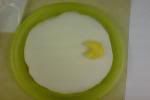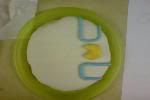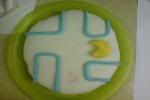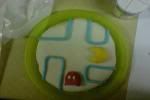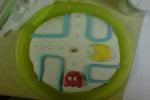 I would have themed it more weddingly, but I was the only one eating it, and it was going to get cut up, but I took great pleasure in making it and hopefully will make more game themed ones in the future.
| | |
| --- | --- |
| Comments (Total Comments: 0) | |