NHL '95 Love

996


views
Damn I love NHL '95. Was just playing it on Genesis, Flyers (me) vs. Pens (Cpu).
4 goals with Brindamour! 2 with Lindros! 1 with Galley (lol).
What a goddamn game. They just don't make sports game like this anymore.
----
Does anyone know if updated rosters for the Genesis or SNES version exist? Similar to the Tecmo Super Bowl hack for NES that had updated rosters. Please, let me know!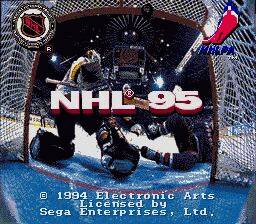 | | |
| --- | --- |
| Comments (Total Comments: 14) | |
Thongsy
- 01-11-2009, 04:23 AM
dan13l858
- 01-11-2009, 04:56 AM
mykevermin
- 01-11-2009, 11:12 AM
Lobsterjohnson
- 01-11-2009, 11:25 AM
Jimbo Slice
- 01-11-2009, 12:57 PM
blackjaw
- 01-11-2009, 01:49 PM
mitch079
- 01-11-2009, 03:16 PM
Jimbo Slice
- 01-11-2009, 03:25 PM
smiggity
- 01-11-2009, 04:14 PM
RudyPants
- 01-11-2009, 05:07 PM
will530
- 01-11-2009, 09:33 PM
ratzombie
- 01-12-2009, 03:28 AM
Recent Blog Entries by Jimbo Slice