| | |
| --- | --- |
| | |
Oooh, Chrono Trigger DS Trailer

624


views
So the
Japanese Chrono Trigger site
has been updated with a flash trailer for the game. While it revealed absolutely no new information, it was still kinda cool.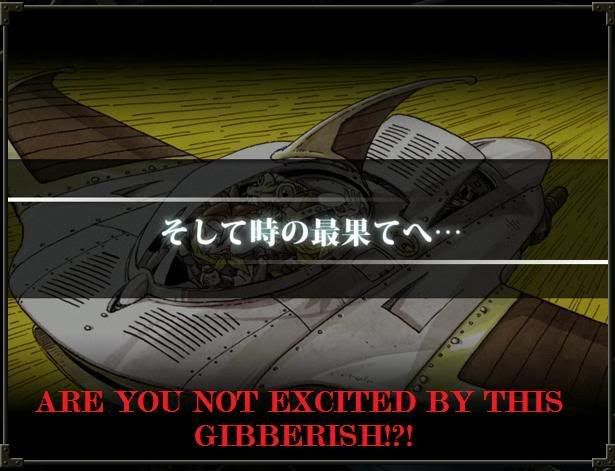 But this hoopla over Chrono Trigger coming to the DS got me thinking about how there really isn't much... or perhaps anything that gets me as excited as these older games being updated or brought to new systems, even with minimal added content. It's not nostalgia, either, considering that I didn't play a lot of the classics like Final Fantasy IV or VI back in the day, yet I still loved them when I finally got around to playing the GBA revivals. I feel as though immersion and realism is actually a step back from the good, clean fun that retro fare offered. Sure, Chrono Trigger doesn't make me feel like I am the main character or that the world around me is alive, but I'd take that over fare like Alone in the Dark or *insert realistic shooter here* any day of the week.
I'm starting to see the emergence of casual gaming as a good thing, because while the stuff we see under that banner might suck right now, it might eventually lead us back to simpler times when fun was on a developer's list of priorities.
| | |
| --- | --- |
| Comments (Total Comments: 9) | |
Krymner
- 07-06-2008, 02:26 PM
Chacrana
- 07-06-2008, 02:45 PM
gunm
- 07-06-2008, 05:08 PM
StarKnightX
- 07-06-2008, 08:08 PM
Chacrana
- 07-06-2008, 08:21 PM
minos1067
- 07-07-2008, 02:28 AM
Chacrana
- 07-07-2008, 02:33 AM
Recent Blog Entries by Chacrana