The Placebo Wiifect #3 - Normal Edition

1012


views
89 days of weighing myself in and still going strong...sorta.
Here are my results for the Month of March: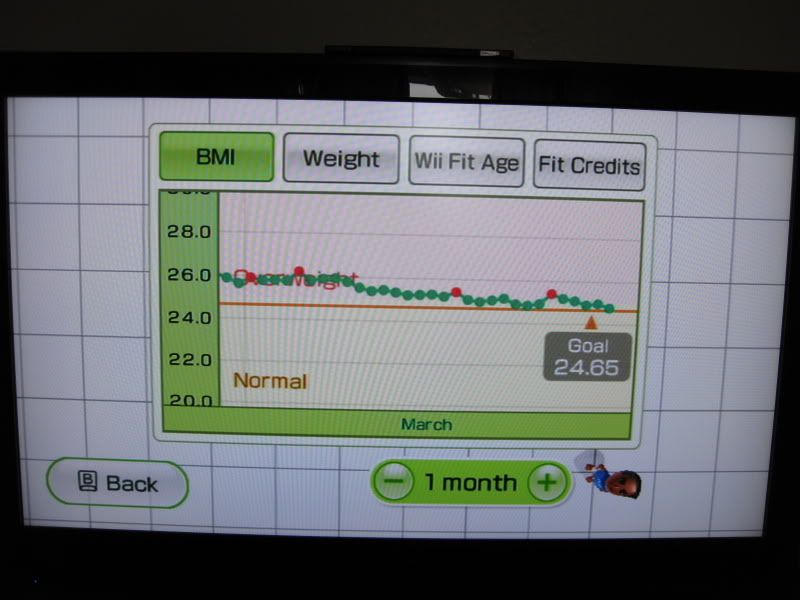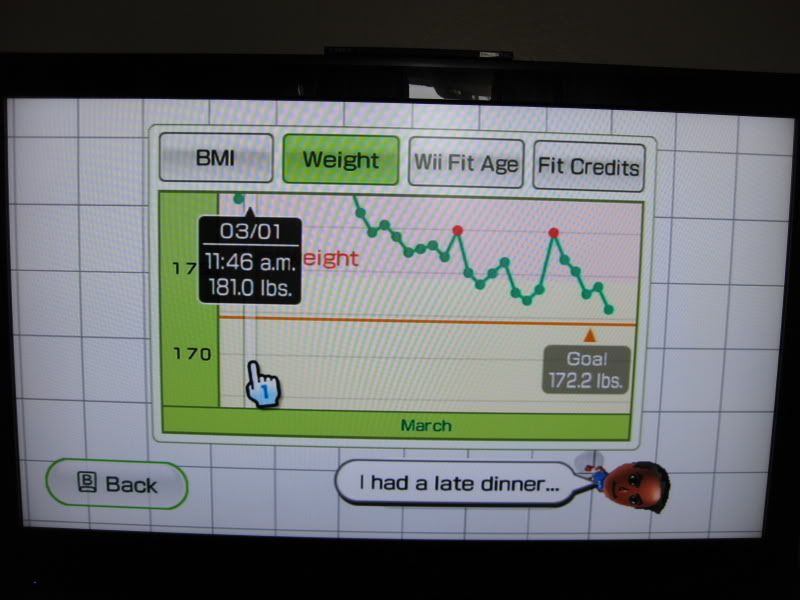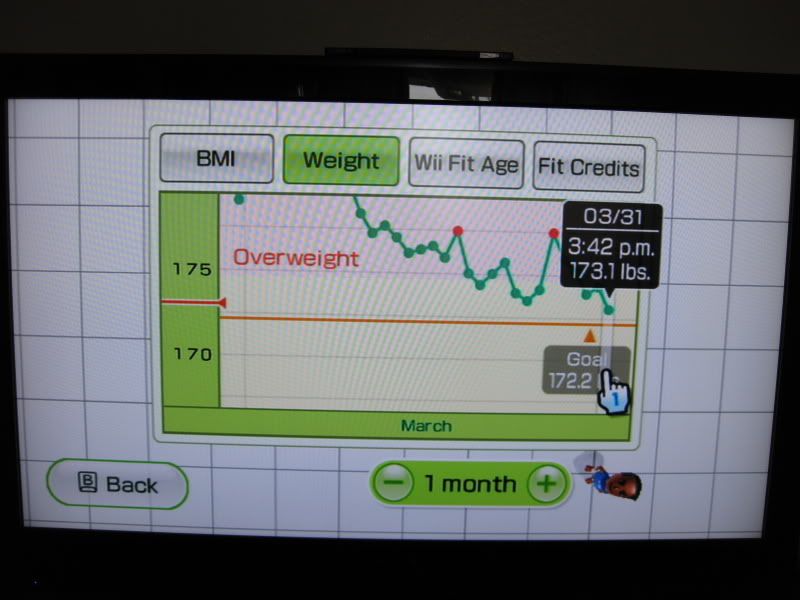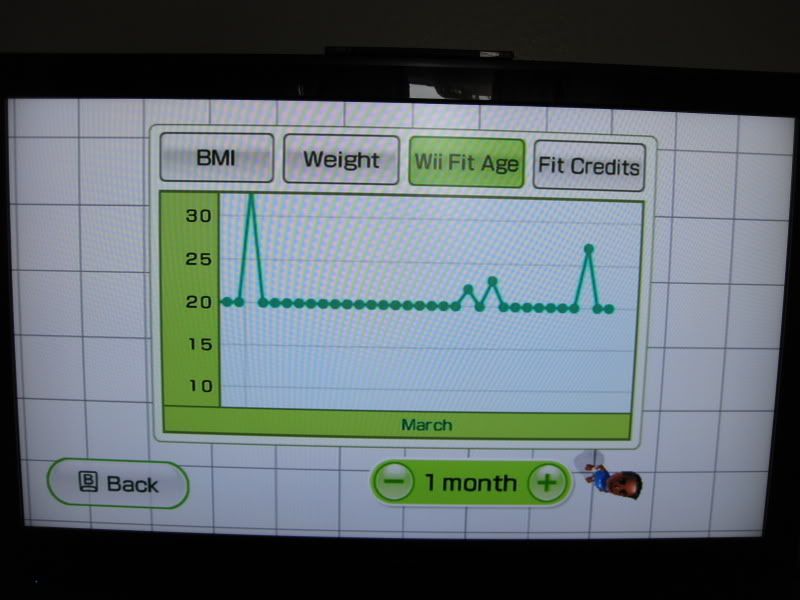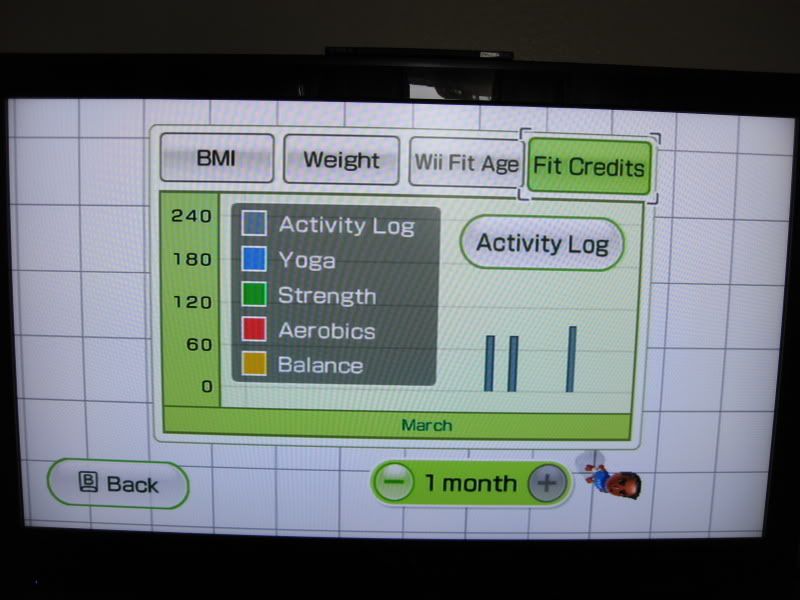 Beginning weight: 181
End weight for March: 173
Difference of 8 pounds.
Looks like I have lost the majority of my water weight. I can also thank eating some late night dinners for setting me back a couple of pounds during the month.
BUT MY BMI HAS FINALLY REACHED NORMAL PARAMETERS!
Now it's time to kick my plan into phase 2. I will actually be eating more geared towards running a marathon. I will be running a full marathon in October.
http://www.svmarathon.com/
I ran the half marathon last year and I feel like I can up myself by entering the full marathon this year.
I feel really comfortable where my weight is right now. I'll feel great once I can get my endurance up, my weight even further down, and fit back into my W32 jeans! Wish me luck!
| | |
| --- | --- |
| Comments (Total Comments: 8) | |
maxgle
- 03-31-2009, 07:11 PM
Jack-Hunter
- 03-31-2009, 08:10 PM
Unassuming Local Guy
- 03-31-2009, 08:11 PM
MusicNoteLess
- 04-01-2009, 10:56 AM
dubbfoolio
- 04-01-2009, 05:30 PM
Recent Blog Entries by MusicNoteLess