| | |
| --- | --- |
| | |
Anime for sale

1086


views
Hello Cags .
Im selling some of my Anime collection to pay for some Job Training I need to do . All Sets and discs are in good condition and come from a smoke free loving home .
The prices are for the shipped items . If you buy more than one I will help you save on shipping .
Please PM me with any questions or detailed condition of items or negotiations.
I really donít want to sell these but I really need the money (paypal) please.
Thank You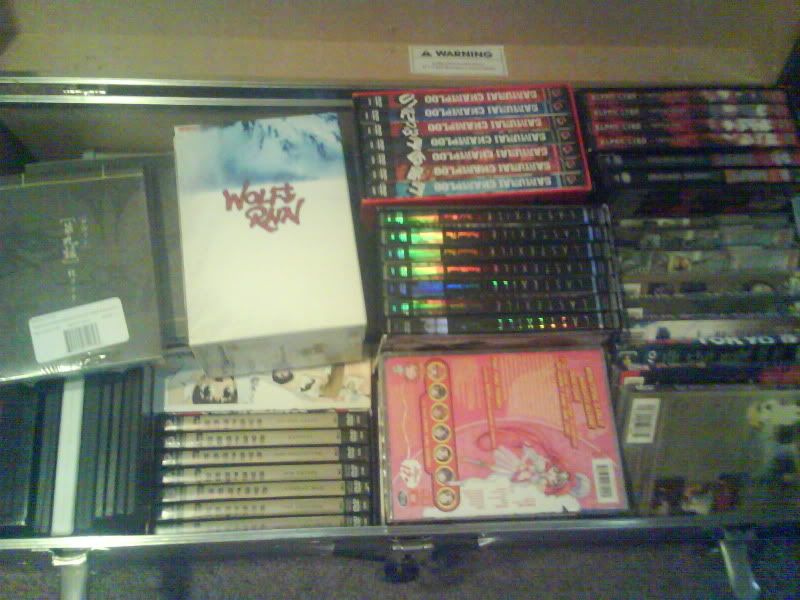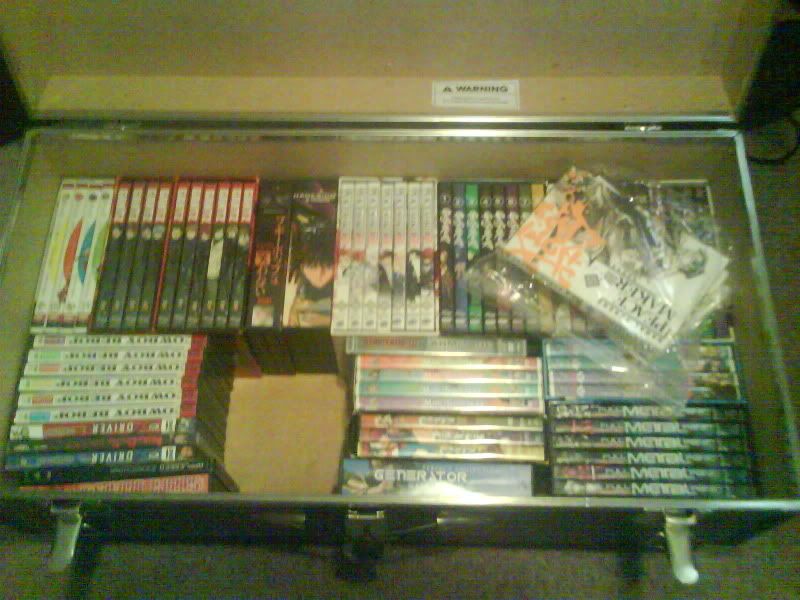 5 centimeters Per Second /A Place Promised in are early Days/Voices of a distant star $55
Aeon Flux set 3 discs $20
Afro Samurai LE 1and 2 $18
Ah my Goddess Mini Goddess box set 4 discs $30
Airbats slimpack 2 discs $15
Appleseed and Appleseed Ex machina collectors $20
Arjuna 4 discs $25
Armitage Poly Matrix Dual Matrix Collection set $15
Berserk box of war set $70
Boogie Pop Phantom complete collection 4 discs $20
Burn Up W and Excess 5 discs $25
Chobits box set 7 discs $75
Dead Leaves Movie $10
Doomed megalopolis pack 2 discs $10
Elfen Lied box set 4 discs $35
Escaflowne box set with movie and LE Figure $110
Ex Driver discs 1-2 $15
Excel Saga 1-6 $40
Fooly cooly box set 3 discs art box $55
Fruits Baskets box set 4 discs $50
Full Metall Panic box set 7 discs $40
Full Metal FUMOFFU box set 4 discs $25
Gantz box set volume 1 and 2 , 2 boxes 10 discs $60
Gasaraki box set 8 discs $25
Generator Gawl prfect collection $20
Geobreeders 2 disc movie box $15
Gungrave LE box set 7 discs + postcards $75
Habane Renmei box sex 4 discs $75
Hellsing Box set 4 discs $40
His and Her Circumstance box set 5 discs $50
Jubbei Chan J2 box set 4 discs , 2-3-4 new $50
Jubei chan perfect collection $25
Kai Doh Maru Movie $10
kaku Ren Bo Hide and seek movie $10
Labyrinth of Flames Movie$10
Last Exile box set with paper airship and postcards $75
Magical Shopping Arcade Abenobashi box set 1-4 $55
Midori Days box set 3 discs $25
Mohoromatic box set all 7 dics $100
Mouse volume 1and 2 2nd disc new$20
Neon genesis box set + 2 movies $40
Niea Under Seven box set 4 discs$60
Ninja Scroll series 3 discs $25
Origins movie$10
Outlaw star Box set $25
Peacemaker box set 7 discs + 3 Manga $50
Puni Puni Poemy New $10
Rahxephon box set and movie 8 discs $65
Saber Marionette Movie New $10
Sakura Diaries collectors edition 2 discs $20
Samurai Deeper Kyo wooden box set + stickers $75
Spriggan Movie$10
Super Milk Chan Show 3 discs $15
Texhnolyze box set 6 discs $50
Wolfs Rain box set 7 discs 1-2 opened 3-4-5-6-7 NEW $50
Yakukaze 3 discs $20
| | |
| --- | --- |
| Comments (Total Comments: 1) | |
Recent Blog Entries by whywakeup