Guitar Hero 5 Bonus Offer - Get Guitar Hero: Van Halen!

1083


views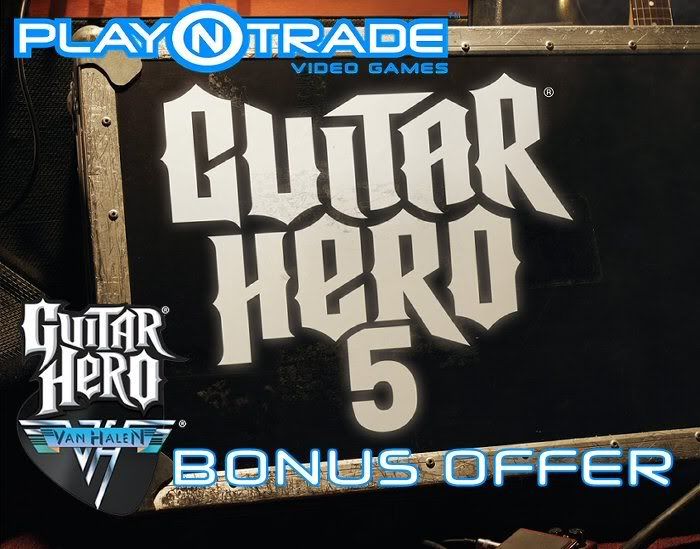 Just got this news in for this limited time offer from Activision which I havn't really seen anywhere else. When you get Guitar Hero 5, for a limited time you can get a bonus of Guitar Hero: Van Halen before it is released this December. I don't have all the details but supposedly it is not a DLC sort of upgrade. The offer will only in September which expires 10/1/09. Other details are a bit fuzzy but it is not "free" because I think there is some sort of shipping and handling fee. Copies will be shipped from Activision through a special mail-order campaign.
If you have any questions just contact me or come on down to Play N Trade Videogames to pre-order it today.
220 Wilmington W. Chester Pike
Chadds Ford, PA 19317
(610) 459-0210
www.playntradepa.com
www.playntrade.com
| | |
| --- | --- |
| Comments (Total Comments: 0) | |
Recent Blog Entries by bingbangboom