Combat Rottie:
The Rottweiler known as Pam.
Like any parent proud of their young'un, we get to the point where we want to take pictures, lots of pictures. I had a Kodak 10mp camera that I thought was decent, until I press the button and almost a full second later the picture gets taken and there is some shakiness that's transferred from my hand in that second to the photo. For the most part it wasn't a huge deal but I knew I needed a "real" camera. Looking around I was probably going to end up with a Nikon D5100 but the $700 price tag just hurt, like kick in the balls hurt because I want to take pictures of my monster so badly.

Well, step in Amazon with the Panny Lumix DMC-GF3 in one of their deals of the day. It's not a "true" DSLR, it's what they call a mirrorless micro four thirds camera. I have no idea what it means but the camera is tiny. It's actually smaller than my mom's old point and shoot film camera. It's just a hair wider than my Kodak M1073IS, about 25% thicker and the kit 14mm lens...
I live in a Zone B flood zone literally 2 blocks away from the beach but the only thing to note is that I lost power for 14 hours and my 125 pound Rottweiler is a giant pussy.

The storm did move some stuff about 5 feet or so but that's it. Our answering service lost power as well, so Tottenville and Huguenot were really not too bad AFAIK.

Ordered a new computer to replace my old tower. The video card died and Vista is slow and annoying. Will reuse it maybe as a spare if I can get a cheap Windows7 license down the road. That's it really not much to see here. Peace.
Just uploaded some pictures to photobucket and I thought I'd share a few of them. My Rottweiler Pam is a big girl and so she gets fairly big things to chew on, I get a kick out of giving her the biggest chewable thing I can possibly find, so far I've got knuckle bones and a rawhide candy cane on camera. During either Super Bowl Sunday or the Jets vs Steelers game she absolutely demolished one of the knuckle bones similarly pictured, broke it in half in record time(which usually takes her a week, which she did during the course of a football game).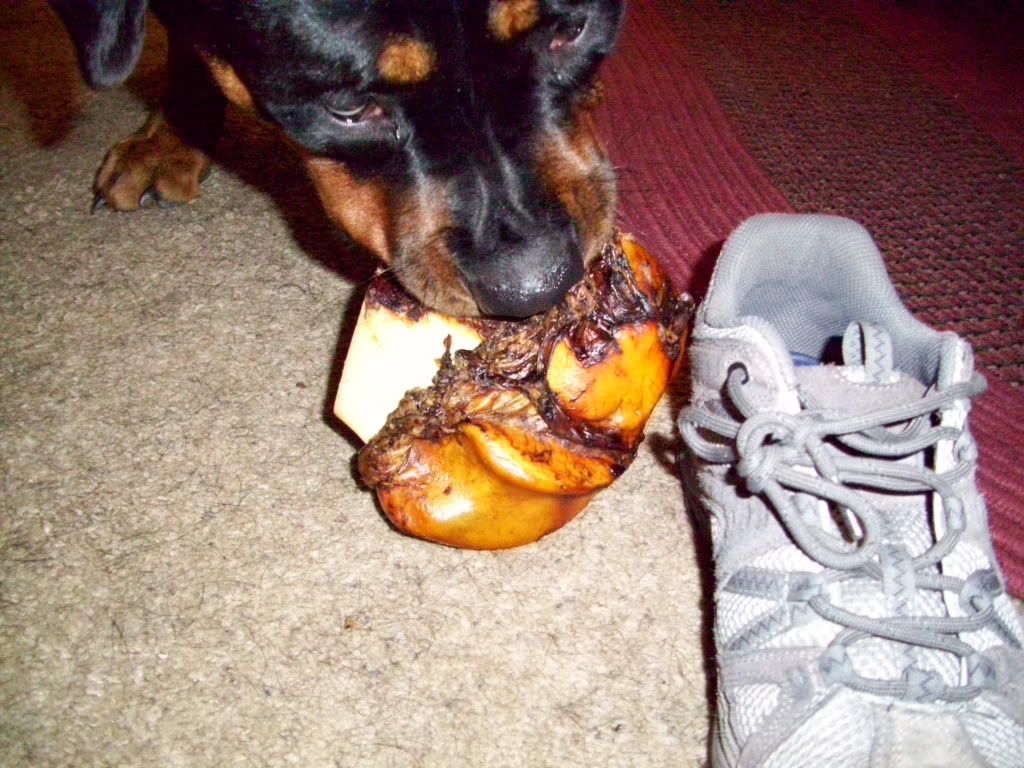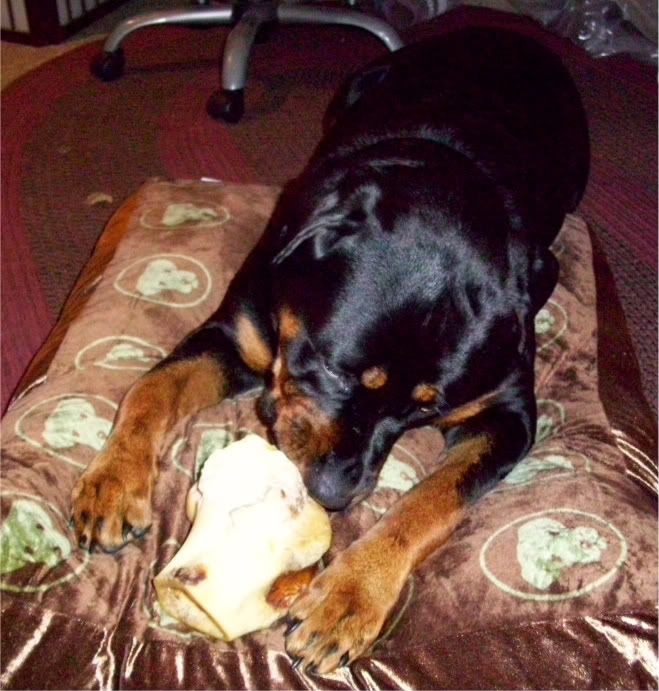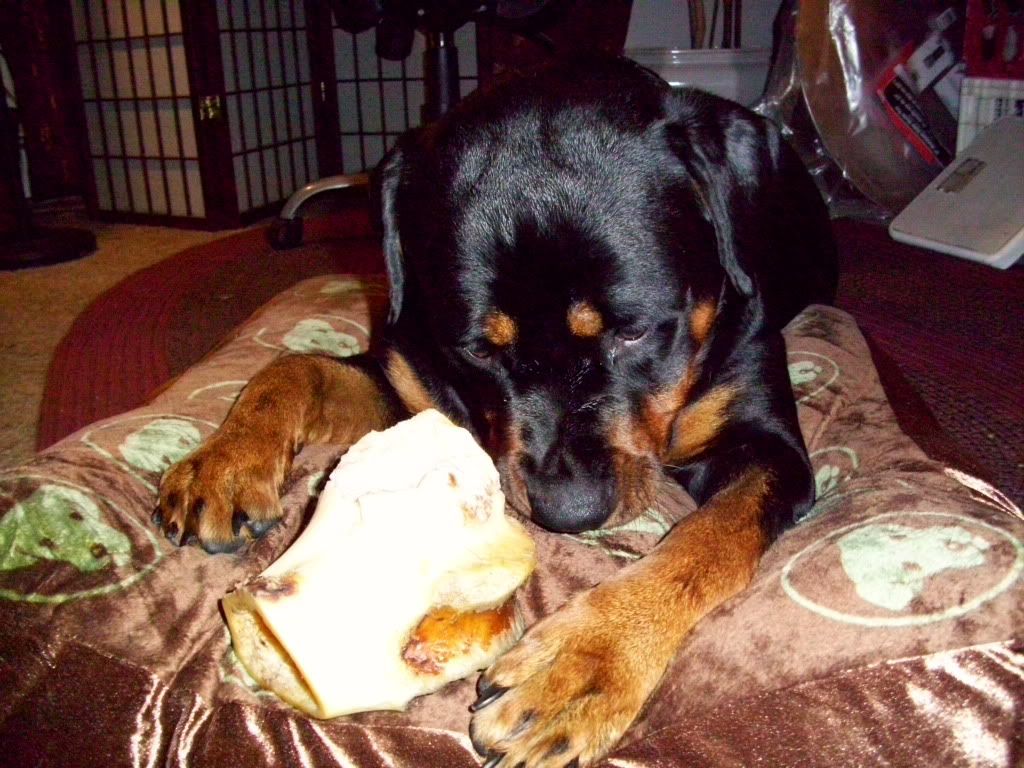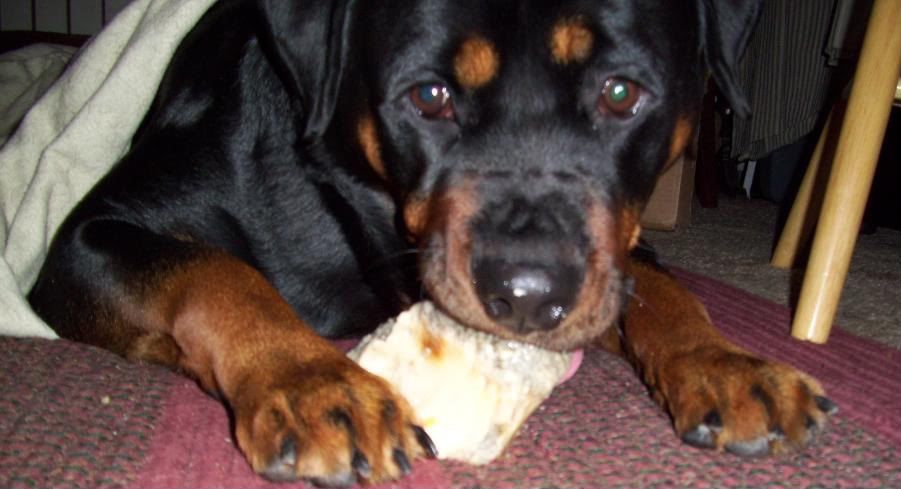 ...
Yesterday I posted up some pics of my Rottweiler Pam and didn't even try to get around to posting what I found her doing at 2 am. Needless to say, I was disturbed to the point of laughing myself to sleep.
It started when she had an accident, so we gave her a bath and cleaned everything up. Well, my mom felt bad for our Combat Rottie and decided that even though she was going to bed cold, she'd give her a old pillow to keep warm. Well, I wasn't consulted in any of this and when I wandered out at 2 am, I popped my head into the living room to simply be utterly amazed at what I saw. I then busted out laughing, went back to my room and grabbed the camera... the following is what I witnessed at 2 am.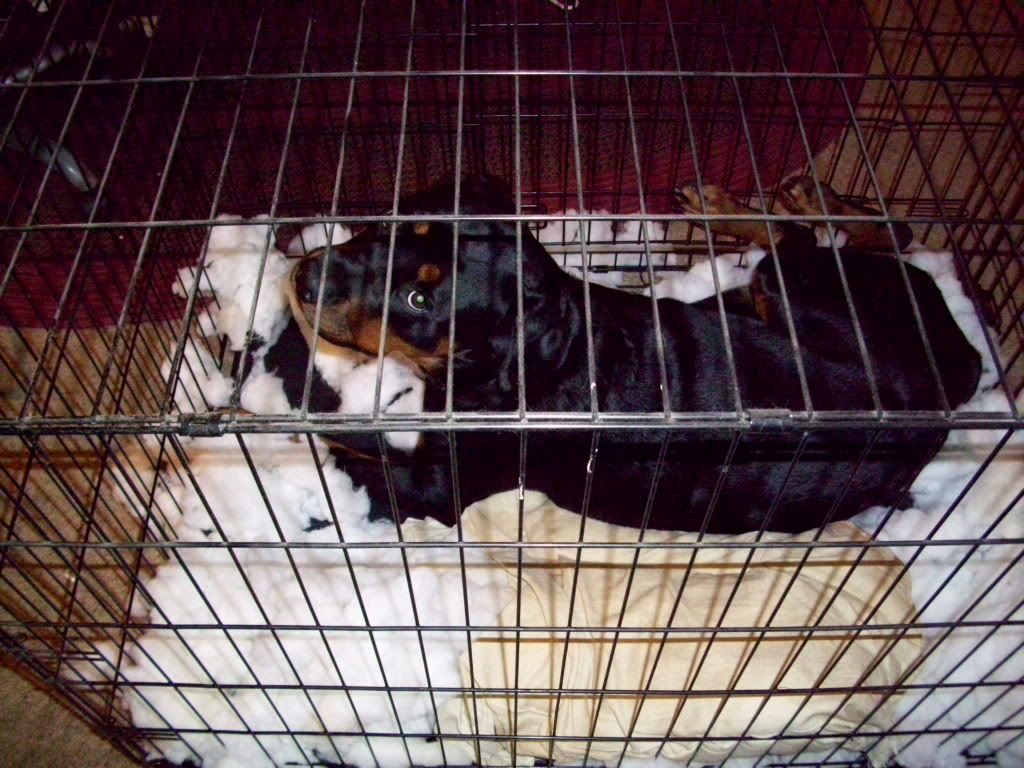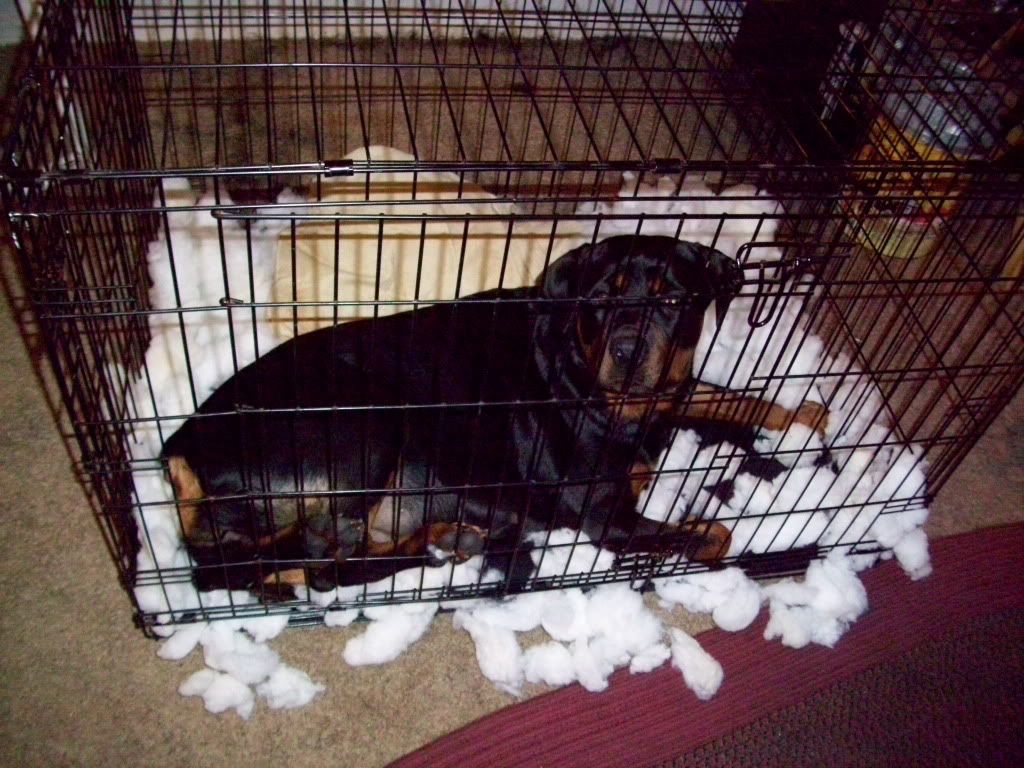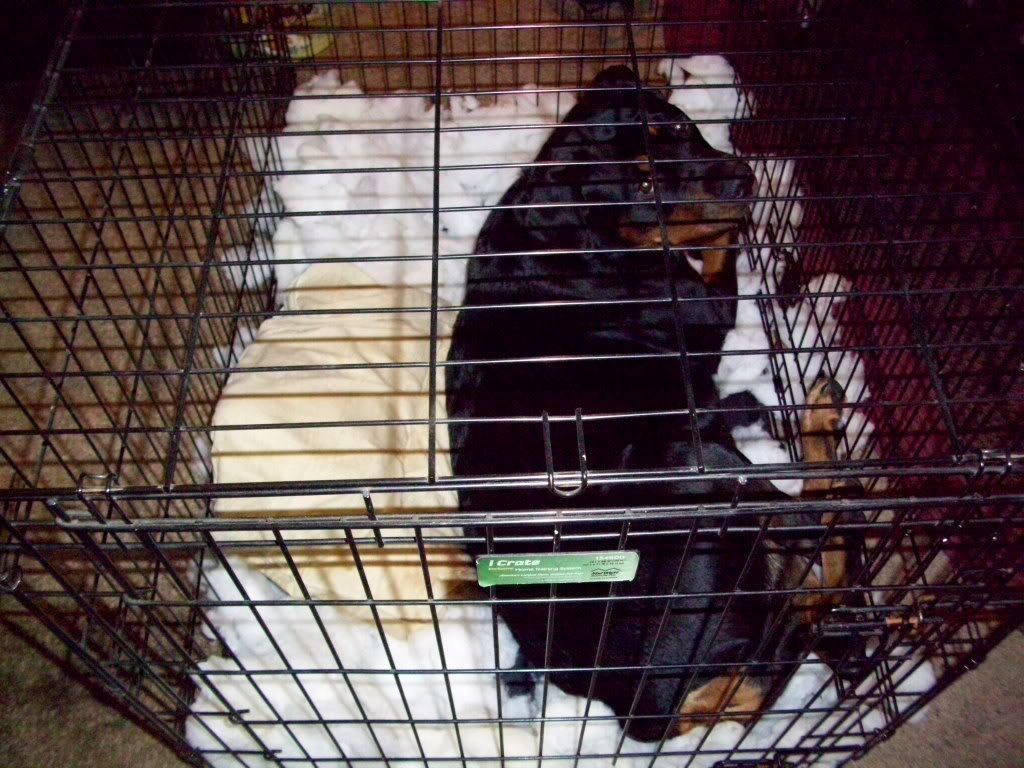 Normally about now...
I figure since if I post up pictures of dolls or action figures it'll be the end of the world(mostly for me), I'd put up some pictures of my combat rottie and hopefully find some dolls/chew toys for her to maim. Some of these have already graced the CAG pages but only in the PS3 MW2 forum briefly, I never devoted an actual blog post to this beast I call a puppy.
Without further a due, I present the combat rottweiler weighing in at 107 pounds... Pam! To quote one of my neighbors who met the dog "I thought her name was going to be something stupid and kidlike like Diesel or Killer, but she actually has a people type name, it's so cute!"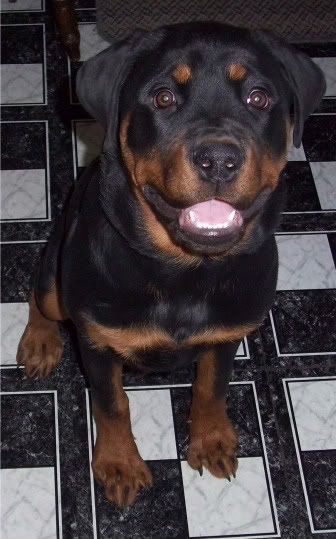 She is about 6 months old in this picture, taken at our old apartment.
Now as most people know, puppies don't stay puppies very long, she happened come to...