You know that a game is an epic fail when I could not bring myself to spend between five and ten dollars for a non-sport PS3 game. GameCrazy was having a special over the weekend where the following games were on sale: Haze $15, Rainbow Six Vegas 2 $10, Dark Sector $10, and Assassins Creed for $10. There was also a promotion where all new games $18.99 and under were buy one get one, this meant I could possibly get some of these games for $5!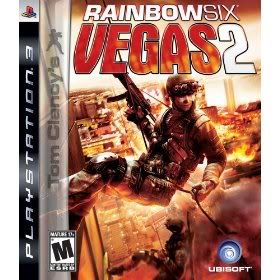 And yet I left the store with none of them, hell I only got as far standing in line with the game cases before I put them back on the shelf and left empty handed. Why?
Maybe I have too many games already? I am knee deep in Resistance 2 and have a good dozen games waiting for my attention, perhaps I finally realized that a $5 game I will never get around to playing is not that great of a bargain after all.
Perhaps it was...
| | | | | |
| --- | --- | --- | --- | --- |
| 8 Comments | | | | |