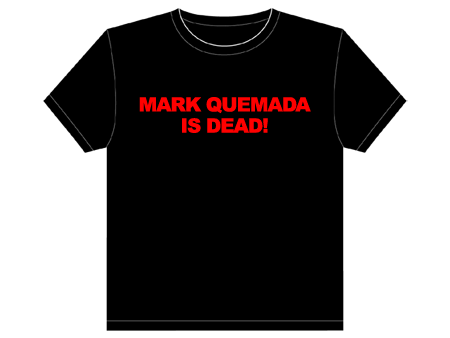 Because for some reason his name always stands out the most.
It's Test Drive Unlimited 2! (Sorry for the pseudo-game-announce blog, but I haven't seen this posted in many places. In fact, I learned about it from
The Magic Box
(who appears to have gotten their info/screens from
this thread at Forza Central
), which is pretty unusual.)
This is a strange coincidence because I just finished the first Test Drive Unlimited last week after playing it for probably a month, and it was a great time the whole way through. I was first intrigued by its MMO driving premise and the fact that it takes place on the Hawaiian island of Oahu, which I've visited many times. As it turned out, it's not even close to a 1:1 replica of the island (although some areas were quite faithfully recreated) and the MMO aspect is a bit diminished since it's a few years after launch, but I still had a lot of fun exploring all the coastal and mountain roads and saving...
So even though I'm in the middle of an already unreasonable number of games, I managed to add three more to the collection yesterday. Actually, I only went out and bought one game and it just happened that two more arrived from Amazon. And in separate shipments, no less.
No More Heroes
- The last real singleplayer Wii game I played was Super Mario Galaxy last year, so this should be fun. It seems like this is a real love-it-or-hate-it title, but I'm banking that I'll be in the first group. Plus it seems like a real elitist gaming snob's game, so it should be perfect for me!
Valkyria Chronicles
- I was thinking of saving this until I was done with LittleBigPlanet, but I couldn't resist. (Besides, can you ever be done with LBP?) I want to write a more in-depth post about the game later (which means probably never), but so far it's just great. It reminds me a lot...
[originally posted on metaly.org]
My favorite thing about
Braid
, besides the sublime puzzle-platforming gameplay, is undoubtedly the soundtrack. In fact, since the soundtrack starts up well before any puzzles or even the story make an appearance, it's safe to say that it's people's first memory of the game, aside from maybe the title screen.
Braid
's soundtrack is rather unique for a game in that the music is all instrumental but was licensed from various artists. (I can't think of another game that's done this, at least.) I ended up buying the tracks as MP3s from Amazon's download service and while it's fairly short (especially considering a lot of game soundtracks are multiple discs), it's still a fantastic listen.
The only problem I had was, while
the official Braid blog lists the song titles and artists
, I couldn't find anywhere that listed...
[originally posted on metaly.org]
I just finished Jonathan Blow's
Braid
, which I honestly didn't think would ever happen after seeing some of the areas in World 6. I felt like the smartest person in the world for a while, and then I saw the epilogue and now I'm sort of confused again. But it's more of a thoughtful kind of confused, rather than the "how am I ever going to reach that key" variety.
Anyway, I've upgraded my stance on the game from "you shouldn't buy an Xbox 360 just for this" to "you
probably
shouldn't buy an Xbox 360 just for this."[1]
If you already own one, of course, you should play it right away.
[1] Buying an Xbox 360 just for
Braid
and
Mass Effect
, however, is acceptable.
[originally posted on metaly.org]
That's right. If there's anything that can drag me out of my posting coma, it's E3.
So what did Microsoft announce today? A lot of stuff that I'm surprised to say I'm looking forward to, actually.
"New Xbox Experience"
It's a new dashboard for your Xbux! While I'm OK with the current blades design for the most part, it does kind of look like a neon billboard covered in ads. (If you apply a custom theme to it, it looks like a neon billboard designed by the typical MySpace user. Also, it's still covered in ads.) Any redesign to make the layout a little nicer is welcome, so I was surprised to see that the above image (thanks,
ArsTechnica
) is the actual interface. It's looking very slick and XMB/Front Row-ish. I'm sure they'll find a way to cram some ads in there by release, but it sure makes for a nice demo....