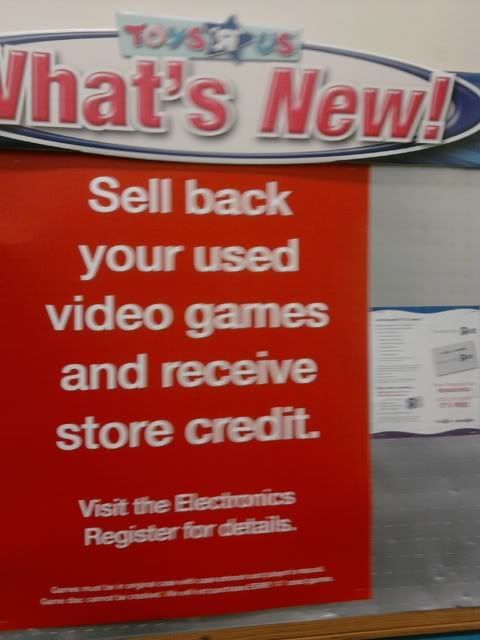 I was at Toys R Us today and I saw this sign by the door. I'm not exactly sure when they started taking in trades. I didn't specifically asked but I did saw some games on one of the walls in the R Zone. I think at this time they are only giving store credit for all trade-ins.
I think its a smart move seeing as how
Gamestop took $8.8 billion in 2008
in over all sales but mostly in used game sales.
Update:
I didn't realize how much attention this little news would get. So I asked my wife if she took a second picture to show the fine print. She did. Basically the fine print states that they will not take games that are rated "A" and games must be in their original cases. I'm pretty sure they do but I hope they don't. Oh, and make sure the disc is not cracked (lol).
I saw a bunch of RockBand 1 $29.99 for the 360. And a few Puzzle Quest for $17.99. Which are kind
...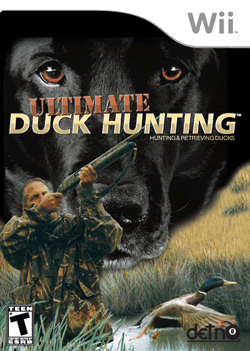 Update: After much digging, i found that the company no longer distributes this game. So it could be one of the first true collectible game for the Wii!! Good luck hunting..
This proves to say that a game doesn't have to be the best game to have some value. Ultimate Duck Hunting came out on December 7, 2007 (according to Amazon, but some sites shows July of 2007) from
Detn8 Games Limited
. It was basically a PC port of the game when it was first introduced in 2006. From the looks of the cover, the game was already deemed a shovelware title by many gamers.
I found out about this game when I was actually looking through some hard to find games around the holidays to sell and this was one of them. It's been a month now and I absolutely cannot find any copies of this game. How much does this game go for on eBay you ask? Around
$70-$80
for sealed and complete/used/mint copies!!
...
| | | | | |
| --- | --- | --- | --- | --- |
| 9 Comments | | | | |
Club Nintendo in the U.S. was launched not so long ago on December 18. It was a great thing and we'll finally be able to get those
CN exclusives
. But from the get go, it hasn't been a very smooth launch though I was able to get around it the first day and was able to register most of my games.
Santa brought alot of first party Nintendo titles under our tree so my kids would really love to get some Club Nintendo stuff regardless of what they are. So I go to Club Nintendo again last night to see if i'll be able to login again 2 weeks later. I failed to last night and I tried again this morning and still failed. I don't know why Nintendo can't get the internet thing going for them. I mean c'mon, they should have been able to fix login problem. It's been two weeks since the site launch and you still can't login? I actually gave up the first night it launch after so many attempts to login....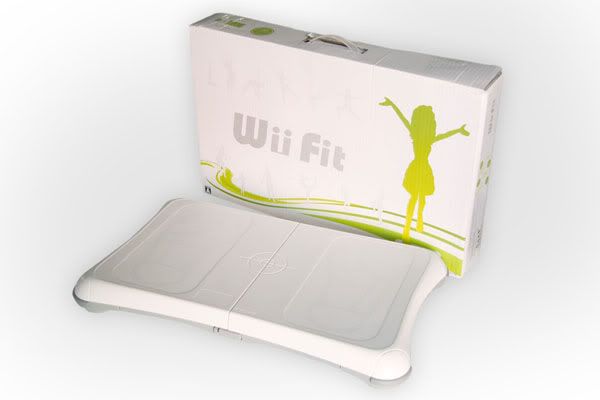 The Wü (A clever use of umlaut) Balance Board actually works with the Wii Fit software, no seriously, it does. Specs you say?
Dimension: 511mm by 316mm by 53.2mm, streamlined arc shape design
Weight: 3.5kg, three times heavier than Wii itself
Connection: wireless interacts with Wii, sensitive and accurate perception
Power Supply: 4 AA batteries, nearly 60 hours gameplay
Take 150kg maximum weight
Can create maximum 8 user's database
Perfect compatibility to Wii Fit
Tis crasy, meng!
via engadget
via
ishopvideogame
with full review
Today was the
Nintendo World premier event of Wii Music
at Nintendo World store here in New York City. As always, I left a little early thinking there would be a ton of people there. And again, there wasn't. This time around though, they brought the event outside like they did with Mario Kart Wii back in April. I can tell I was too early since I saw them putting decals on the ground in front of the store. This was a fairly small event. There were only three tents/booths and it was pretty spread out throughout the block.
They had a ton of Nintendo World employees floating around (as usual) in these maestro t-shirts. You could actually get one free with a purchase of a game and its only available from 12pm to 4pm. But i'm guessing they'll probably will give them away later
...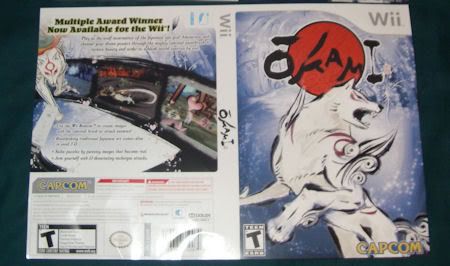 As some of you may not have remembered, Capcom started an
art redemption
program (now over) for Okami Wii owners. With it was 2 different (back) replacement covers. It fixes the
IGN watermarked logo
infront of the cover. So finally, six months later, I just received my fixed covers! If I remember correctly, I believe I only requested one but they sent me both anyways. Heres what they look like..
A
forum member over at Capcom-Unity.com
asked on whether or not there will be an Okami II. Christian Svensson of Capcom pointed out that
Quote:
..we need a lot more people buying the current version before we seriously consider a sequel.
He also added later in the thread that
Quote:
We bring things to retailers to sell... retailers decide what to put on their shelf and how
...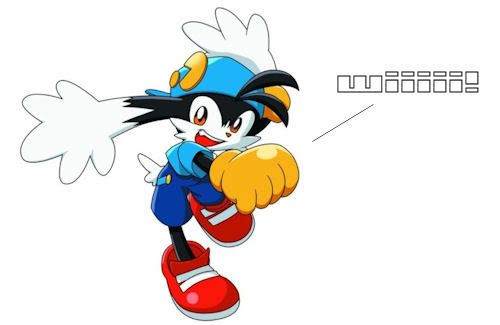 At the 2008 Japanese Fall Conference, Nintendo showed a 5 minute video of the games that are coming out in Japan. Within that clip, I saw what appears to be a new Klonoa game from Namco. After a few minutes of internet digging, I found out that its an actual remake of Klonoa: Door to Phantomile for the Playstation. Which got me even more excited. A
release date of December 4th
is planned for this year in Japan. I was a big fan of this game when it came out. The price for the original would probably
shoot up anytime soon
.
Heres the video from GT: (the preview will is at 1:42 if you dont want to watch the whole clip)
http://www.gametrailers.com/player/40713.html
Here are some screen shots i found as well. Can't wait.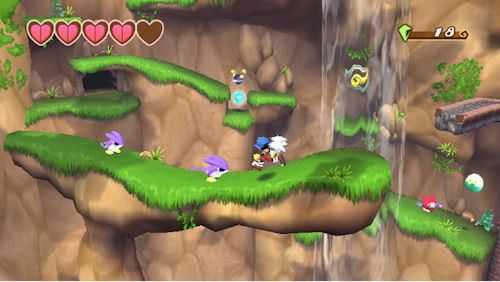 ...
Today was the
Sonic Chronicles launch event at Nintendo World
here in New York City. I had planned this trip for weeks and decided to get there early just in case there was a line. It has been raining since we left and I saw no kiosk outside the store, so I figured it would probably be a small launch event.
Even after entering the store and seeing the Sonic Chronicles sign upfront, I still couldn't really tell if they were holding the event today. I had to ask if it was today and I was assured that it was. The fans finally made a line to buy the game around noon and were counted twice to find out if we were over their limit as the employee told us there were only 40 games in stock at the moment. The line moved pretty quickly and within about 10 minutes,...
It looks like a HDD, but it isn't. In an effort to satisfy Wii owners (in Japan only maybe?), Nintendo announces yet another accessory for the Wii. Behold, the Nintendo WiFi network adapter. So maybe in Japan, they're having a hard time getting their Wii's connected online. And the-always-helpful Big N steps up to the plate to help them, but charging them ¥5,800 ($53 to be exact). I don't think this will come out for the U.S.
via
kotaku
In other related bits, Reggie & Miyamoto commented regarding the HDD:
Quote:
The Miyamoto part:

They ask if Wii Motion Plus will be in future Zelda games, he confirms they're working on Zelda and Pikmin but says nothing about WM+
He talks about all the peripherals (Wheel, Balance Board…) and says there won't be a lot more, they have enough already.

They ask him about hard drive solutions and says to expect an announcement in the future since they're working on
...
As you might already have heard, Sony recently settled with Anascape, patent owners of the analog sticks. It seems like Nintendo has now replaced their spot for being stubborn. Earlier this year, the jury found Nintendo's Wii Classic, WaveBird, and Gamecube controller designs all guilty of violating Anascape's patents and was ordered to pay $21 million.
The same situation with Sony now lies for Nintendo as they risk the ban for all 3 controllers still in production. Nintendo is planning on appealing to the U.S. Court of Appeals for the Federal Circuit to put the ban on hold while the case is being heard.
Microsoft did the right thing. As soon as Anascape filed a lawsuit against them, they quickly settled and bought stocks of the company. I would do the same thing, just to go after the other 2 major players in the industry. I guess this is why Sony and Nintendo are...