Pokemon Green was the only Game Boy Pokemon game that never made it in the U.S.
Quote:
Originally Posted by from Wikipedia
..featuring
Venusaur
on its box art, was brought out alongside
Red
in the initial Japanese release of the games. It never reached other regions; instead being replaced by
Pokémon Blue
, which was a mail-order-only special edition in Japan
BIN: $49.99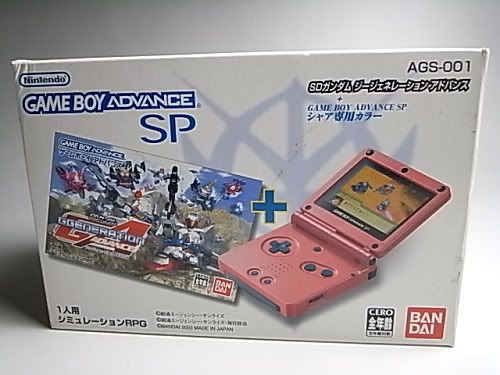 Ever since Nintendo re-released the Gameboy, they are pretty notorious for releasing many different flavors of their consoles. Looks pinkish..
More detailed info here
BIN for $199
IN CASE YOU MISSED
...
| | | | | |
| --- | --- | --- | --- | --- |
| | | | | |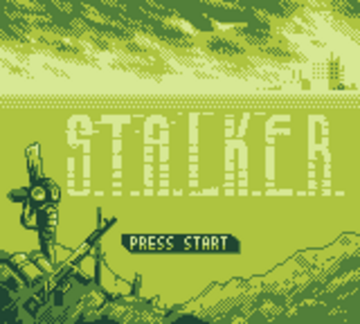 Photoshop users over at
Pixelation
forums have come up with a contest to do an 8bit version of a current-gen game. The results are some of the best looking Game Boy inspired art i've ever seen. Check out some of them below:
Odin Sphere!
God I wished there was a version of this for the Game Boy!
ICO
One of my favorite games of all time, Game Boy-ized!
Bioshock
Okami
I'm sure Capcom would still love for you to buy more Okami so they could make a sequel
Halo 3
Resident Evil 4
World of Warcraft?
This one i'm not so sure about this one.
Burnout Revenge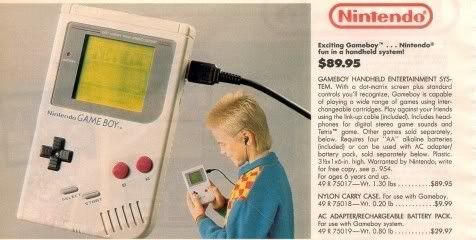 GB/GBC games had long been out of print. There were times when I wished I should have picked up a few games and kept them either to collect or as sealed. But back then I never really cared about collecting, I was more into playing them and when i'm done, its either traded, sold on ebay or forgotten or lost.
I remember going to The Record Exchange and seeing Metal Gear Solid: Ghost Babel for $14.99 used, complete, and in mint condition. I figured, i'd play it one day but not right now and $15 was too steep for my cheap-ass. So I come back the next visit, it wasn't there anymore. Before MGS4 came out, alot of MGS stuff were higher than their normal price. I saw one complete copy of Ghost Babel sold for $270+ (now they don't even sell for $50
). I couldn't believe it. It's very rare to find it complete and in mint condition. As soon as I saw that, I started to pay more...
I've seen alot of Japanese Saturn games back in the day. But I have never seen anything in this volume. Hes got around 1150 games in this lot. Including sealed games as well. He's even got a sealed copy of Raidiant Silvergun! Sealed copies of that game goes for around $400-$500. I even remember last winter when Play-Asia had 1 sealed copy going for $500.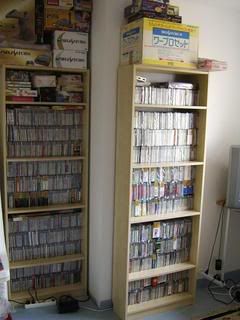 See for yourself
.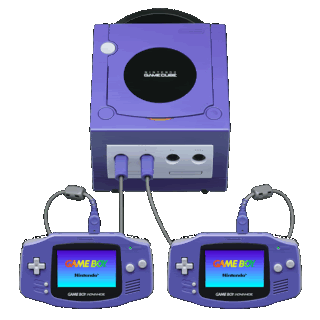 I guess theres still alot of Gamecubes and Gameboy Advance systems out there. According to
Kotaku
, "While nobody in Japan, Europe, Asia or Australia bought a new GameCube between April and June, somewhere, somehow,
40,000
Americans
did
. As for the GBA, well, none were sold in the US, but globally,
180,000
of them found new homes.
180,000
!". INSANE!
I still see alot of Gamecubes at Wal-Marts and indie stores. And Sears recently just put their last stocks of Gamecubes on clearance just this past few months. And finally those Metroid Prime bundles went on sale for about $19.97. I was able to purchase the Mario Kart Double Dash and Mario Party 7 bundles earlier last year.
But as far as the original GBA, i haven't seen any of those for awhile. Except for maybe
VideoGamesNewYork
in NYC. I mean even the GBA SP's are getting harder to track. A few Game Crazy's i've
...