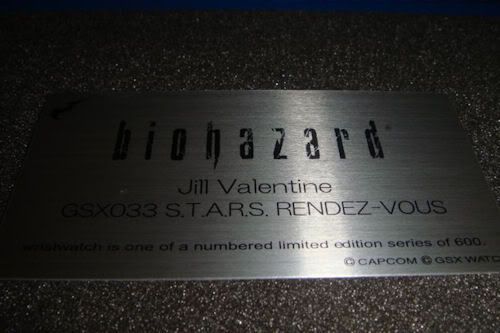 $1,000
to be exact. Insane. From the listing:
Quote:
This is a replica of the watch that Jill Valentine wears in the fantastic Resident Evil "REmake" video game that was re-made and re-imagined especially for the Nintendo Gamecube. There are two straps that come with this watch - the brown leather strap that you see on the watch in the video game, and a canvas style black strap with a stars pattern on it (not featured in the game). Both straps are fully interchangeable with the handy tool that comes with the watch in the inner presentation case. The presentation for this is beautiful. The watch itself is housed inside a hard, shiny blue hinged case with a smart silver metal plaque on the lid that says "Biohazard" and a metal clasp at the front. When you open the inner case, you see a shiny metal plaque in the centre that tells you the watch is a limited run of 600. This plaque
...
| | | | | |
| --- | --- | --- | --- | --- |
| 1 Comment | | | | |
Over the years i've been on ebay, theres been alot of fake/bootleg auctions for Thrill Kill. Never have I seen the actual production disc of any sort. These days, thanks to GameSniped.com, its now easier to locate these prototypes or production disc & cartridges for the actual games.
Wikipedia entry
:
"Thrill Kill was developed in the late 1990s for the Sony PlayStation by Paradox Development, now Midway Studios - Los Angeles. There was much hype surrounding the game, billed as the new Mortal Kombat, and expectations were high in the gaming community. The original publisher was to be Virgin Interactive, before Virgin Interactive was acquired by Electronic Arts Pacific for £122,500,000 in the late summer of 1998.

By this point Thrill Kill had already finished development in entirety, and a Californian-based industrial metal band, Contagion[1],
...
| | | | | |
| --- | --- | --- | --- | --- |
| 12 Comments | | | | |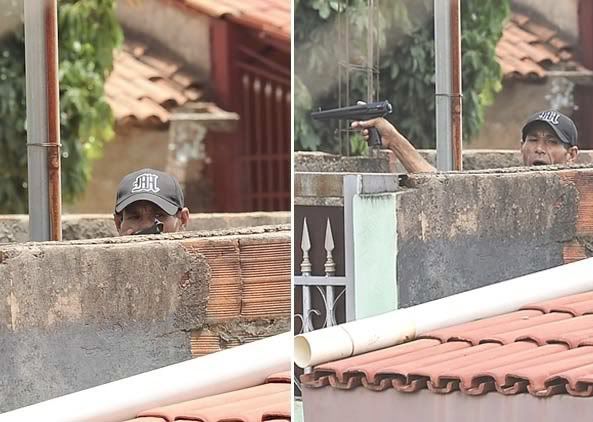 If you plan on holding someone hostage, try not to use the obvious Nintendo Light Gun Zapper.. it looks so much like a toy. So with that said,
take this man from Brazil for instance
, he used a Sega Master System Light Phazer gun (without the wire even!) and held someone hostage with it for 10 hours straight.
The woman was probably like "Wow this man is serious, he's using a gun from the future!". There are no reports of CRT or Analog TVs being hurt in the crime scene. Expect prices for the phazer to shoot up this month on eBay.
...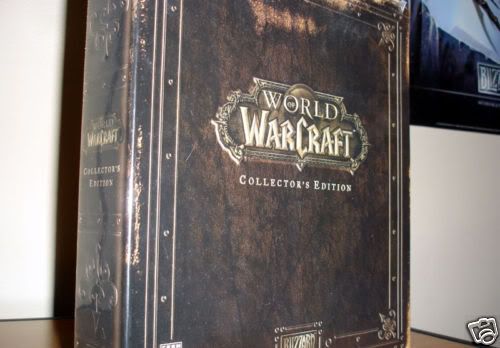 This. Is. Insane. I posted this on
this thread
on cag not so long ago. Man, aren't these guys lucky. This ones for a sealed World of Warcraft Collector's Edition. On that thread I mentioned, I gave a tip about this game and that there was a recently
sold auction for $1,849.50
.
I found another one of the same game.. And with 2 more days to go, it's already at 21 bids and $1,000!!
Here, see for yourself
Here are some other interesting auctions/bin's:
Resident Evil Newpaper Prop from the 1st RE film
BIN: $949 (w/ option to offer)
Quote:
Originally Posted by description
THIS IS A RARE ORIGINAL NEWSPAPER FROM THE 1ST INSTALLMENT IN THE TRILOGY RESIDENT EVL!!! THIS PROP NEWSPAPER WAS USED IN THE CLIMAX AT THE END OF THE FILM, WHEN MILIA GETS OUT OF THE HOSPITAL TO FIND HERSELF ALONW IN WHATS LEFT OF RACOON CITY!!! PROPS IS A FULL SIZE PAPER THAT OPENS WITH TONS OF ARTICLES
...
| | | | | |
| --- | --- | --- | --- | --- |
| 9 Comments | | | | |
A few years ago, I stumbled upon a great site called
Playstation Museum
. They featured a bunch of hard to find Playstation related items including the sexy 10,000,000 Playstation Model (for some reason I can't find it on their site anymore)
Anyway, story has it to commemorate Sony's achievement for the 10 million sold PS1's, they had a contest and the top prize be this ultra rare Ps1. They only had 1 color and its actually much darker blue than the dev units i've seen throughout the years. This item almost never pops up on ebay.
But here it is..
Buy it now price: $499
from the description:
Quote:
You are bidding on a very rare Playstation model. This unit came from the contest that SONY held to celebrate the sale of 10,000,000 Playstations. The units from this contest are of a darker blue than the dev units; a special blue that is only found in this
...
| | | | | |
| --- | --- | --- | --- | --- |
| 15 Comments | | | | |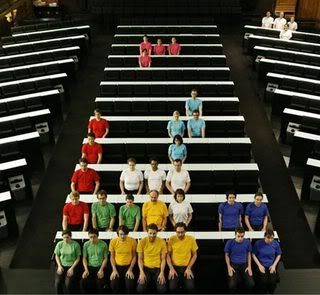 Who knows Tetris could be this good? According to a British study, playing Tetris "immediately after traumatic events appears to reduce the flashbacks that plague victims of post-traumatic stress disorder." It could also lead to new treatments to help prevent flashbacks that people get from wartime trauma.
Psychologist Emma Holmes of Oxford University who led the study stated "This is only a first step in showing that this might be a viable approach to preventing post traumatic stress disorder..". I wonder what will happen if you make them play GTAVI?
More after the jump..
via
Reuters.com
Can't help it. Gotta love The Onion.
Here's a video from The Onion.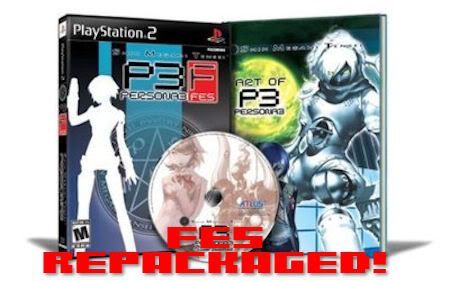 Some of you might have gotten the Persona 3 FES w/ OST+Artbook deal on Amazon.com for $19.99 (
its now $41.99
). Alot of you will be surprised to hear that Persona 3 FES had been repackaged into a regular Persona 3 Limited Edition lookalike. Yes, Atlus had once again spoiled us. And Amazon.com continues to empty out our pockets.
I was actually shocked to see it when I opened the Amazon box. I knew I didn't order the original cause I already have 2 of them. So upon inspecting it, I noticed that FES was inside instead of the regular edition. Here are some pics for those who care:
The back is probably the same as the LE, this one had an overlay to advertise the Atlus Faithful newsletter.
...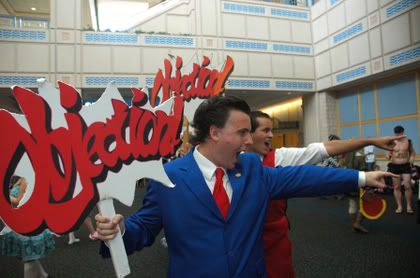 Oh yeah, believe it!
I normally don't read
kotaku
anymore after that whole fiasco sometime back.. But I did today and one of the things that interest me is the
Phoenix Wright: The Musical
in Japan.
Wouldn't it be cool to see all our favorite characters come to life? Singing at the same time? In Japanese? YEAH!! I would love to see how Wendy Old Bag looks.. And which case willl they based the musical to.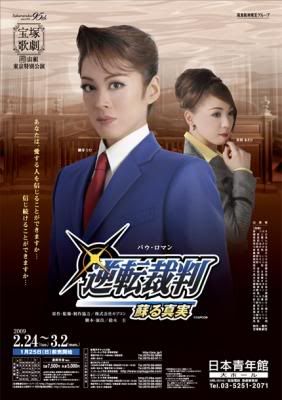 Speaking of.. Theres a fan made Ace Attorney musical thats in the works titled, Phoenix Wright: The Musical. Head over to
popdrivel.com
and
Court Records
to find out more info.
The picture above is courtesy of
blogs.tampabay.com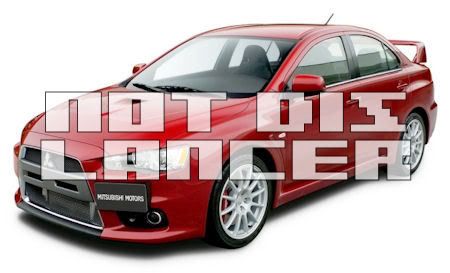 I just got back from a tiring day of traffic, chaos, and detours and found that Amazon delivered a gigantic box in front of the door. I was under the impression that my wife or brother in law had probably ordered Guitar Hero World Tour. I was completely wrong. It turned out to be much cooler than that.
BEHOLD, THE GEARS OF WAR 2 LANCER!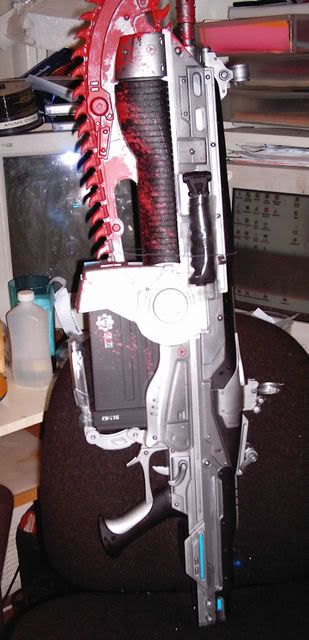 I apologize for the low res shot. I recently broke my camera (for the 5th time).
First impressions? It HUGE! I actually enjoy just looking at this thing. I'm very afraid that i'll scratch or break the thing since they made this out of cheap plastic. I'm also impressed by the detail they put into this gun. It's too bad halloween is over.

I would love to test out this thing but unfortunately I don't have C batteries in the house.

...
There currently are
200+ listings
for Super Mario Bros. / Duck Hunt on eBay. All of them do not have boxes.. they never came with one except for the game cover which technically doesn't count as a cover since other NES games came with one.
Uncle Tusk
over at
Nintendo Age
had created a
custom NES box for SMB/DH
which looks absolutely cool. For $12, you can purchase one directly from him including shipping/handling.
| | | | | |
| --- | --- | --- | --- | --- |
| 5 Comments | | | | |
Today was the
Sonic Chronicles launch event at Nintendo World
here in New York City. I had planned this trip for weeks and decided to get there early just in case there was a line. It has been raining since we left and I saw no kiosk outside the store, so I figured it would probably be a small launch event.
Even after entering the store and seeing the Sonic Chronicles sign upfront, I still couldn't really tell if they were holding the event today. I had to ask if it was today and I was assured that it was. The fans finally made a line to buy the game around noon and were counted twice to find out if we were over their limit as the employee told us there were only 40 games in stock at the moment. The line moved pretty quickly and within about 10 minutes,...