Media:
News, Celebrity or just plain Hotties
Teri Garr...Then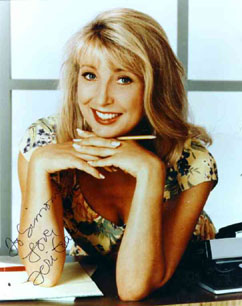 Now...
Click for more


Linda Hamilton...Then


Now...






Kathleen Turner...Then


Now...






Colleen Camp...Then


Now...



Couple shows I on my radar that I thought I share with you some are so horribly bad they are great.
Hoarders (A&E) Season 2
- I can not see how people live like this but they do and that is why I am so fascinated by this show. On another note after one episode I got my arse up and did some heavy duty scrubbing of the house lol.
http://www.youtube.com/watch?v=TLFmnnw13a4
Pawn Stars (History Channel) Season 2
- Who knew this was their second season. Man bought a gun from an estate auction only to learn that he way overpaid for a reproduction. While it is very funny to see his reaction, it teaches us the lesson to do the proper research before a purchase and to get the proper paperwork.
http://www.youtube.com/watch?v=OutJLu6VlwU
Steven Seagal Lawman (A&E)
- Seems like Steven has been busy well other than making direct to dvd movies he has been a "Deputy" with the Jefferson Parish Sheriff's Office in Louisiana for 20 years....
Vielka Valenzuela (born in November 7, 1972) is a talk show host on Gilberto Gless: El Imitador de América also was Miss Dominican Republic in 1994. For her age she looks amazing.
...
I figured I write a little something about this movie. Not sure how many of you have seen it or will honestly say they saw it. As for me it wasn't much of a choice my kid wanted to go to the movies so my choices were this or G-Force....
Well here goes, all in all it wasn't that horrible. Don't get me wrong this movie is no bed of roses either, from the choice of the actors/actress to the action sequences it was decent. Decent meaning that it never really hits a high note through out the whole movie.
I will explain why in detail more in my spoiler section.
Now my is son is 9 years old and from his point of view he said it was the best movie he has seen. He liked all the action moments from the car chase scene in France to the when Snake Eyes fights Storm Shadow. If you have to choose a movie that you and son (more for your son) go see it.
...
Miranda Kerr...never heard of her well listen to this little tid bit...
Miranda May Kerr
(born 20 April 1983) is an Australian model best known as one of the Victoria's Secret Angels since mid-2007. She currently seeing Orlando Bloom (lucky
)
So actor Orlando Bloom has ruled himself out of another episode of high-jinks on the high seas for successful film franchise Pirates Of The Caribbean.
Why you ask??
Primarily because the romantic star did not want to leave stunning girlfriend Miranda Kerr. To be honest I don't blame the guy I mean look at her....
...