Uncategorized:
Entries with no category
The biggest purchase in this month is the new HP Pavilions dv5-1235dx laptop from Bestbuy(upgraded from my HP dv2000). This laptop is very fast and has great perfromance.The only thing I don't like about the HP Pavilions dvd5 -1235dv is battery. Yeah, the big battery and it makes laptop so heavy but it lasts over 6 hours.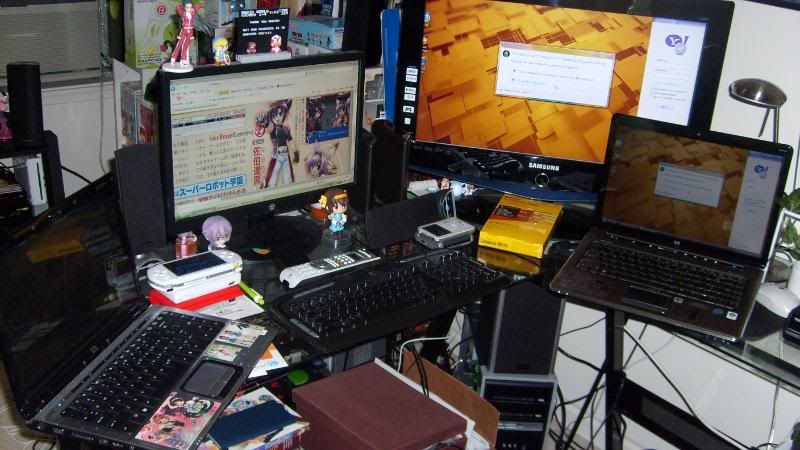 Thanks to the big sale at Rightstuf, I was able to get 12 volumes of Eureka 7 for cheap.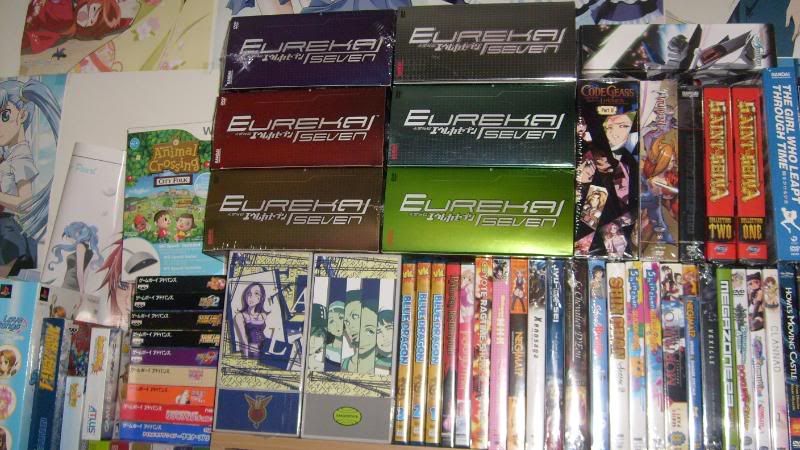 I also found 4 volumes of FLAG for $3/each at Bigslot and bought some Bluray movies on sale at Bestbuy. A new CD of Utada is must have.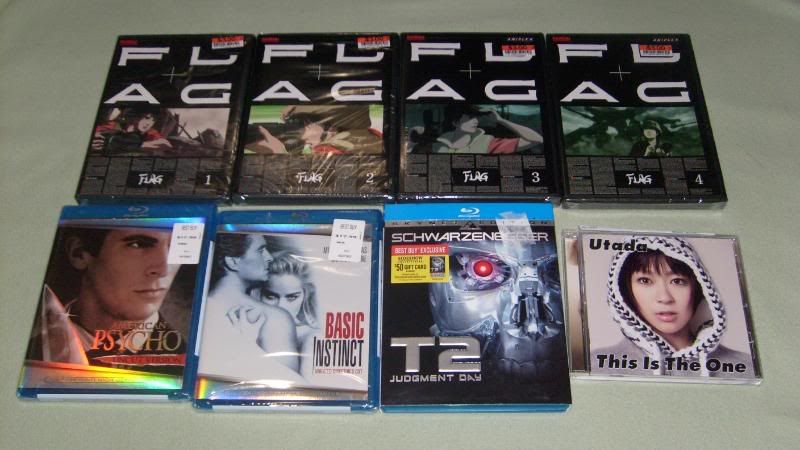 Got 2 PC video games for Target, Our Kingdom Vol.6 manga and Last Exile -Pioneer boxset-.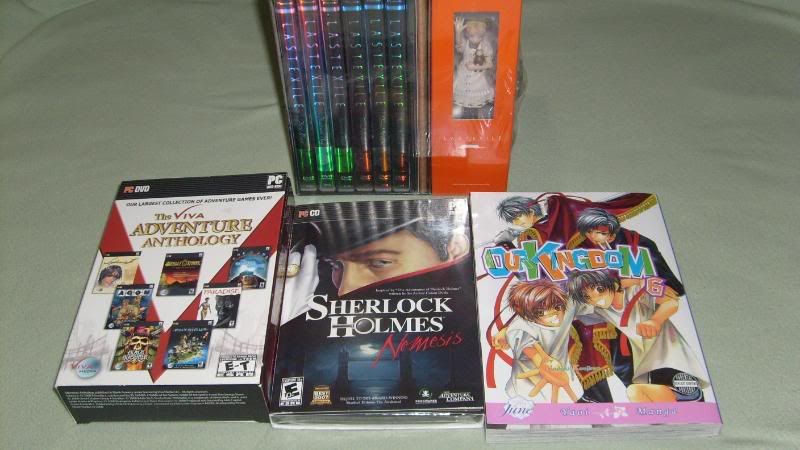 ...
Video games-Bluray-Anime DVDs
Thanks to B2G1,50% off games from Gamestop.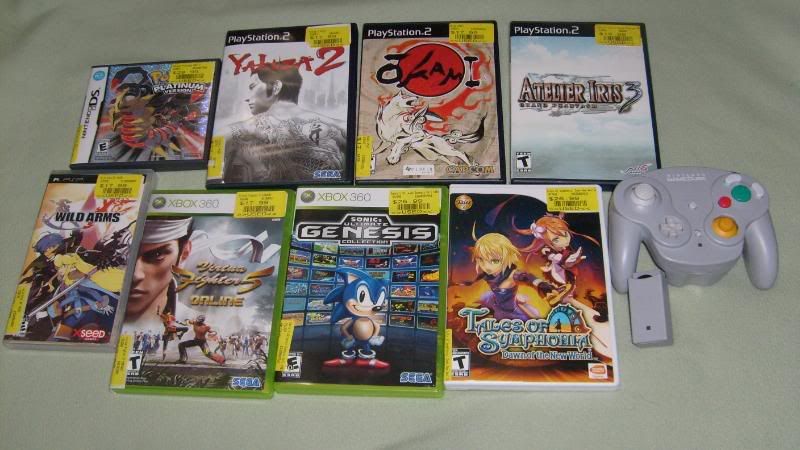 Bestbuy's $10 game sale and Target clearance.
Finally, I had time to clean up my room and took the pictures of my "Otaku" collection.
Otaku Room!