Selling my Super Nintendo, never have time to play it anymore.
Includes 1 controller and all wires with the original box. Great condition.
Also will include 2 games: Super Punch-Out (w/ original box) and Fatal Fury (no box).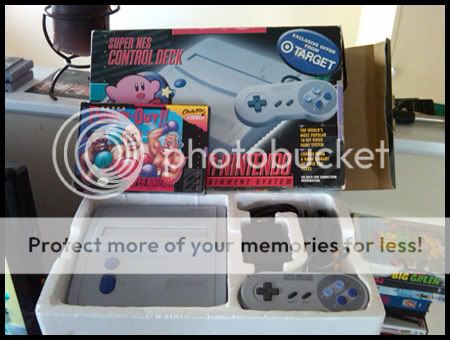 Looking for around $60 shipped OBO.
Price is OBO, make offers. Worst I can say is no.
DO NOT ASK ME TO "PM YOU LOWEST", MY PRICE IS LISTED, IF YOU HAVE A COUNTER-OFFER, MAKE IT.