Welcome to TooPoor's Tradelist! I respond to all PMs (even lowballs, in a polite manner) as soon as I see them.
RULES:
Standard CAG rules apply, will gladly ship first if your feedback is higher. For purchases, payment will be sent first unless your feedback is significantly higher, then we can discuss the details. All games are complete, in pristine condition and black label unless otherwise noted. I am beyond OCD on disc conditions, if you are too, please take the time and ask me to do a full elaboration on disc condition, I will happily do so and pictures are available upon request. As for payment, I only accept PayPal and Amazon Payment (prices may slightly differ for different forms of payment).
I do shipping to selective foreign countries outside the U.S.A., international buyers please contact me for shipping rates.

I always mail in a padded mailer (will exercise extra caution when packing larger items such as gaming accessories, guides or collector's editions), via First Class (unless for shipments exceeding the 13oz limit) with Delivery Confirmation, I would expect you to do the same. Free bumps are greatly appreciated, and returned as soon as I see them. Thanks for checking out my list, everything is alphabetically sorted for your viewing convenience, I hope you see something you like.

Standard CAG Legends:

- Not so willing to let go, but will take offers

- Easy to part with

TOP WANT (BUY OR TRADE):
Amazon Gift Card $0-$1000
Please PM for details and current buy rate
FEATURED ITEMS:
All prices are firm unless stated OBO, you can ask if I am willing to throw in a $0.99 code with any game purchase (I am very friendly); All prices are flexible when you buy multiple items.

Naruto & One Piece iPhone cases arrived! But all have been sold -_-!
Check back in the future for Naruto/One Piece/Bleach iPhone 5 cases or PM for custom orders!

Atelier Meruru: The Apprentice of Arland First Run Character Archive Mini Artbook
(Back cover page has tiny bend on the corner, cover shows some wear, inside pages mint)
Reference eBay Link (Listing is not mine)
Offers Welcome! Game Trades Welcome! Possibly Free with Other Purchases/Trades
Preorder DLC from Halo Combat Evolved Anniversary Edition (Grunt Funeral Skull + Halo Reach Anniversary MapPack)
$3 (OBO) for Both Codes Delivered to Your Inbox (I Need to Validate the Codes Before Sale)!
Trades Welcome Too!
Tales of Vesperia (Very Good Condition, Light Scratches on Disc)
Game Trades Welcome!
The Witcher 2: Assassin of Kings Enhanced Edition
(Absolute Mint Condition, Slipcover, Disc 1+2, Map, Soundtrack and Handbook All Included)
$15 Shipped via USPS First Class! Game Trades Welcome Too!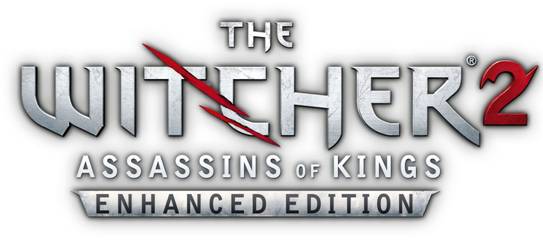 Killer is Dead Limited Edition Contents (No Game, Absolute Mint Condition, Code Unused)
$8 (OBO) + Shipping! Game Trades Welcome! Maybe I Can Offer This Item Along with Others for Trade?
Sports Champions (Absolute Mint Condition) + Sports Champions 2 (Absolute Mint Condition, No Codes)
$6 Shipped! Established Traders Only!
Final Fantasy X|X-2 HD Remaster Square Enix Membership Code
$2 (OBO) Delivered to Your Inbox! Square Enix Membership Code is *NOT* Used to Download FF X-2!
Grand Theft Auto V Map + Atomic Blimp Code
$2: Code Only Delivered to Your Inbox!
$2 + Shipping: Code and Map Shipped to You!
Trades Welcome Too!


OEM Power Adapter and Cable for Phat XBOX 360 (Taken from 60GB XBOX 360)
(Very Good Condition) $3 + Shipping, Possibly Free with Other Purchases/Trades
All Codes Below are $0.99 Each Delivered to Your Inbox. All are B1G1 50% Off! Possibly Free with Other Trades/Purchases! If You Already On My Feedback List and Need These Codes, Let Me Know!
Assassin's Creed IV: Black Flag Online Pass
Army of Two: The Devil's Cartel Overkill Edition Bonuses + Online Pass

Bulletstorm Limited Edition Voucher (Online Pass)

Final Fantasy XIII-2 Square Enix Code

God of War Ascension Online Pass

Kingdoms of Amalur Reckoning Online Pass (Unlocks Single Player Content + ME3 Armor)

Sleeping Dogs Square Enix Code

Tom Clancy's Ghost Recon: Future Soldier Online Pass

Tomb Raider Square Enix Code

Tomb Raider Survival Edition DLC (Hitman Pack)

HAVE (Trading Preferred):
-------------------------Cash-------------------------
Amazon Payment
Paypal

---------Hardware and Accessories-----------
Official PlayStation Move Pistol Gun Attachment (Mint)
Official PlayStation Sharpshooter (Mint)
Official PlayStation Vita AC Adapter/Charger (Sealed)
Official PlayStation Vita Portable Charger (Mint)
PlayStation Move Set (PlayStation Eye, Wand x2, Navigation Controller x2) (Mint)

---------------------PS3 Games----------------------
Atelier Meruru: The Apprentice of Arland Limited Edition (Complete, Mint Condition)

Borderlands 2 Ultimate Loot Chest Edition (Absolute Mint Condition)

Catherine w/ Preorder Mini Art Book and Soundtrack (Absolute Mint Condition)
Dead Space 3 Limited Edition (Sealed)
Dead Space 3 Limited Edition (Sealed)
Dragon's Crown w/ Preorder Art Book (Mint Condition)

Dynasty Warriors 8 (Absolute Mint Condition)
Grand Slam Tennis 2 (Absolute Mint Condition)
Heavy Fire: Afghanistan (Mint Condition)
Killer is Dead Limited Edition (No Game, Absolute Mint Condition)

Lord of the Rings: War in the North Collector's Edition (Mint Condition)
Naruto Ultimate Ninja Storm 3 Namco Bandai Exclusive Edition (Mint Figures and Soundtrack Only)
PlayStation All Stars Battle Royale (Sealed)
Saints Row IV (Mint Condition)
Sports Champions (Absolute Mint Condition)

Sports Champions 2 (Absolute Mint Condition)

Star Wars the Force Unleashed II Collector's Edition (Absolute Mint Condition)

Tales of Symphonia Chronicles: Collector's Edition (Sealed)

Tales of Xillia Collector's Edition (Absolute Mint Condition, No Game)
The Elder Scrolls V: Skyrim Collector's Edition (Art Book + Statue Only)
The Fight: Lights Out (Absolute Mint Condition)

The Shoot (Absolute Mint Condition)

Uncharted 3: Drake's Deception Collector's Edition (No Online Pass, Absolute Mint Condition)

------------------PS Vita Games--------------------
Final Fantasy X|X-2 HD Remaster (Mint Condition, X-2 Code Used)
Persona 4 Golden (Absolute Mint Condition)
Sorcery Saga: Curse of The Great Curry God Limited Edition
(Mint Condition, Box Has Dented Corner)
----------------XBOX 360 Games------------------
Fable 3 (Mint Condition)
Gears of War Limited Edition (Complete in Very Good Condition) $15 Shipped via USPS Priority!
Gears of War 2 Limited Edition (Complete in Mint Condition) $20 Shipped via USPS Priority!
Gears of War 3 Epic Edition (Absolute Mint Condition)
Halo 3 (Very Good Condition)
Halo 3 ODST (Very Good Condition)
Halo 4 (Very Good Condition)
Tales of Vesperia (Very Good Condition)
The Witcher 2: Assassin of Kings Enhanced Edition (Absolute Mint Condition)

---------------------PC Games-----------------------
Diablo III Collector's Edition
(Complete, Redeemed Key, Box Shows Wear, Everything Else Sealed or Mint)


---------------------PS3 Codes----------------------
Due to the nature of code trading/selling, I prefer established traders to sell codes to/buy codes from.
Assassin's Creed IV: Black Flag Online Pass
Army of Two: The Devil's Cartel Overkill Edition Bonuses + Online Pass
Bulletstorm Limited Edition Voucher (Online Pass)
God of War Ascension Online Pass
Grand Theft Auto V Atomic Blimp Code
Kingdoms of Amalur Reckoning Online Pass (Unlocks Single Player Content + ME3 Armor)
Sleeping Dogs Square Enix Code
Tom Clancy's Ghost Recon: Future Soldier Online Pass
Tomb Raider Square Enix Code
Tomb Raider Survival Edition DLC (Hitman Pack)

---------------------XBOX 360 Codes----------------------
Halo Combat Evolved Anniversary Edition Preorder DLC
Final Fantasy XIII-2 Square Enix Code

----------------Anime アニメとマンガ周辺-----------------
Naruto iPhone 4/4S Covers (Assorted Designs) SOLD OUT
One Piece iPhone 4/4S Covers (Assorted Designs) SOLD OUT

--------------------------Misc Items--------------------------
Maxell Drive Cleaner for PS3, XBOX360 and Blu-Ray Players Amazon Link
This is a non-chemical based cleaner disc for your game system. My old PS3 collected too much dust and I used this to clean it regularly, helps with some of the constant freezing issues, and as general method of taking care of your gaming hardware.

WANT:
-----------------------------------------------------------------------------------

Offers, CYL

PSN Credit and PS+ Codes



What is Absolute Mint Condition?
It means I am the first owner of the game, and I take great pride in the meticulous way I take care of my video games. It means the game will be 100% chip and scratch free no matter how you scrutinize it, the ultimate "like new".
Are you on meth? Such an old game with a burning sticker?
Sentimental reasons.
You listed games as currently playing, what's the purpose of that?
Although it is highly unlikely that I will trade/sell that game now, you are more than welcome to send me an offer, I will get back to you by the time I finish to see if you are still interested.

Add me on PSN: NI_YA_SHA_BI
Awesome CAGs that have helped me out with coupons etc. for free who you cannot see in my feedback: captainenforceer, cero5