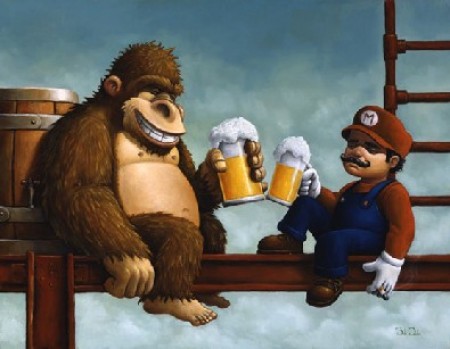 Now that my lowball is in the past, it's time to get back to business.
Have:
Games:

PS3:
God of War 3 Ultimate Edition (sealed)
Batman Arkham Asylum
Mercenaries 2
PSP:
Modnation Racers (sealed)
Jak and Daxter:The Lost Frontier(sealed)
Xbox:
Jade Empire(never been played but not shrink wrapped)
PC:
Borderlands(sealed)
DLC:
Gears of War 2 Golden Hammerburst
Guides:

Dead Rising 2 Limited Edition(sealed)
Legend of Zelda Spirit Tracks Limited Edition
Legend of Zelda Twilight Princess Premiere Edition(sealed)
Super Mario Galaxy Premiere Edition(sealed)
God of War Chains of Olympus
God of War 3
Splinter Cell Conviction(sealed)
Transformers War for Cybertron
Figures:

Rei and Asuka grimrock! Mix Edition(never opened but the glue holding the box together is loose as you can see in pic 2)
pic2
Comic con Exclusive Sgt. Slaughter Figure(sealed)
Comic con Exclusive Thor figure(sealed)
Comic con Exclusive Captain America Figure(sealed)
Random Stuff:

Comic con Exclusive Attack of the Show Poster Signed by Kevin Periera, Olivia Munn, Alison Haislip, and Blair Butler
Exclusive Fallout 3 Pip Boy Stickers
WANT:
Nothing in particular atm, I'll check lists or accept offers. I always need money so feel free to offer an amount for something.
Lowball Info:
Edited by Donkey132, 10 April 2011 - 11:18 AM.