0
A few more retro gaming items I've picked up for my place.
Posted by
tylerh1701
, 19 September 2012 · 190 views
A few weeks back I posted about wanting to
decorate my new house with characters from old Nintendo games
. Well I've picked up a few more things and thought I would share:
This is another painting my brother did, with acrylic on canvas. I had mentioned I was debating a couple different Link poses that I liked, but I actually ended up having him do this one rather than the other ones I was debating.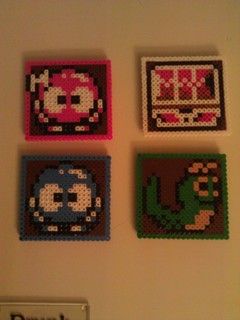 These are some Adventures of Lolo coasters I picked up from Etsy. (Specifically
this seller
). They're made of perler beads and have cork attached to the back. $12 shipped and I'm very happy with them!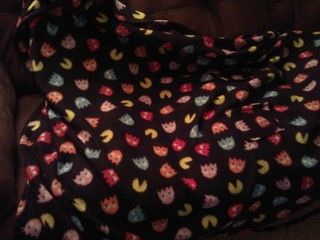 This is a blanket (well actually a Snuggie) that I found in one of the big containers I kept under my bed. I totally forgot I had it, I got it for Christmas a few years back but never really used it. But it fits in real well with my current motif, so I'll keep it out through the winter.
I'm still going to have my brother do a few more pictures for me, I'll post them when they're finished. I'm leaning towards a
Metroid
for my next picture, but not sure yet.