0
Cutting WAY back on soda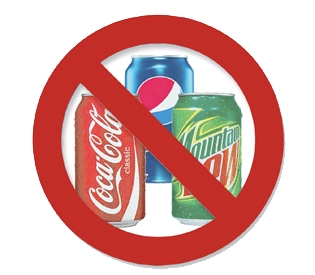 I can easily drink 3 to 4 sodas a day (36-48oz). I love the stuff. But I've started with some reflux problems over the last month or so. I was hoping they would go away on their own but they haven't. So it's time to start changing my diet, and the first step it so cut way down on my soda intake. I wouldn't consider myself an unhealthy eater, but soda is definitely the biggest guilty pleasure in my diet. (FWIW, I'm a bit chunky but not super overweight. 6'0" and 206lbs.)
My goal for now is to cut down to 12 oz/day until I drink up all my stashed soda. After that's all gone, I hope to consider soda more as a "special treat" than an "everyday necessity".
The reason I bring this up is that I'm on day 1 of my cut back. I'd normally have consumed at least 32 oz. by now (20 oz for lunch and another 12 oz can) but I haven't had any yet today. About an hour ago I started with a slight headache and at this point it's turning into a pounding one, and I'm starting to feel miserable. I had a classmate a while back who said he went cold turkey from soda and missed a day and a half of work, but I thought he was just being a wuss. Now I'm starting to understand what he was going through...
Anyways, any of you guys have any food vices? Or gone though any food detoxes?