0
My 5 Favorite Movies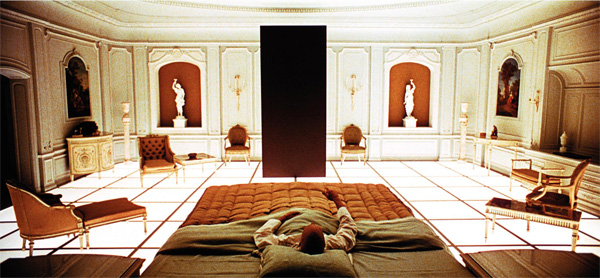 Been going through
MattJ1991's blogs
, he seems to be quite the cinema fan. I used to be really into movies, before I transitioned back into video games, so I thought I'd quickly list my 5 favorite films ever.
1. The Godfather:
Kind of a chalk pick, but for good reason. Every part of that movie is great, the acting is amazing, the setting is perfect, and the story is an absolute classic. I've seen it a dozen times at least, check it out if you've never seen it before.
2. Schindler's List
Contrary to The Godfather, I've actually only sat through all of Schindler's List once. At this point, if I were to watch it again there would be plenty of "new to me" moments since I saw it so long ago. But there's one dramatic scene at the end that I'll never forget, one of the most heart wrenching scenes of all time.
3. 2001: A Space Odyssey
This movie is one long strange trip into the unknown. A lot of people I know find the pacing of the movie so slow, but I think the pacing works perfectly for this film, it gives you a chance to really soak up the film. The film is an absolute marvel considering how long ago it was made (1968) and presents a great set of circumstances but let's you interpret them however you'd like. I definitely encourage everyone to check out at least one Kubrick classic.
4. Star Wars: Episode V - The Empire Strikes Back
Not too much needs to be said about Star Wars, the originally trilogy makes for some wonderfully entertaining moments, and I feel Empire does the best of setting the tone for what Star Wars should be. My only regret is that I'm not old enough to have seen it when it first released in theaters, I'd imagine that would have been an amazing film to see and then spend the next 3 years anticipating how the story would end.
5. Apocalypse Now
Apocalypse Now is my favorite war movie by a wide margin. It's unbelievably grand scale made it look so perfectly real, and the acting (and cast) was equally amazing.