1
My Top Picks For Nintendo Switch Games This Autumn
Pokemon Sword/Shield
Release Date: 15/11/19
Pokemon Silver was the first game that I ever owned and ever since then I have loved every installment that has been released. After the success of the recent Let's Go Pikachu/Eevee I am very much looking forward to playing a brand new adventure in Pokemon Sword and Shield. A new generation of Pokemon will be introduced and they have already started to reveal some of these on their Youtube channel. Alongside new Pokemon there is also a new region called Galar, and this will be great fun to explore. This will be the first new core game to be released on the Nintendo Switch so it will be very interesting to see where they take it with all the new features that are available to them.
Overwatch
Release Date: 15/10/19
Overwatch has been one of my favourite PC games for a while now and the prospect of being able to play it portable sounds great to me. Whilst I know it will not provide the full experience of what you get on a PC or console I am only a casual player so it will be fun to pick up and play on the go every now and then. The dev team have also implemented a new motion controls which allows you to use the joy cons much like the old Wii-mote, using one of them as an aiming tracker. I'm not entirely sure how this will work for people who have the Switch Lite however, as it may prove to be a big handicap for them not having access to the detachable Joy-Cons.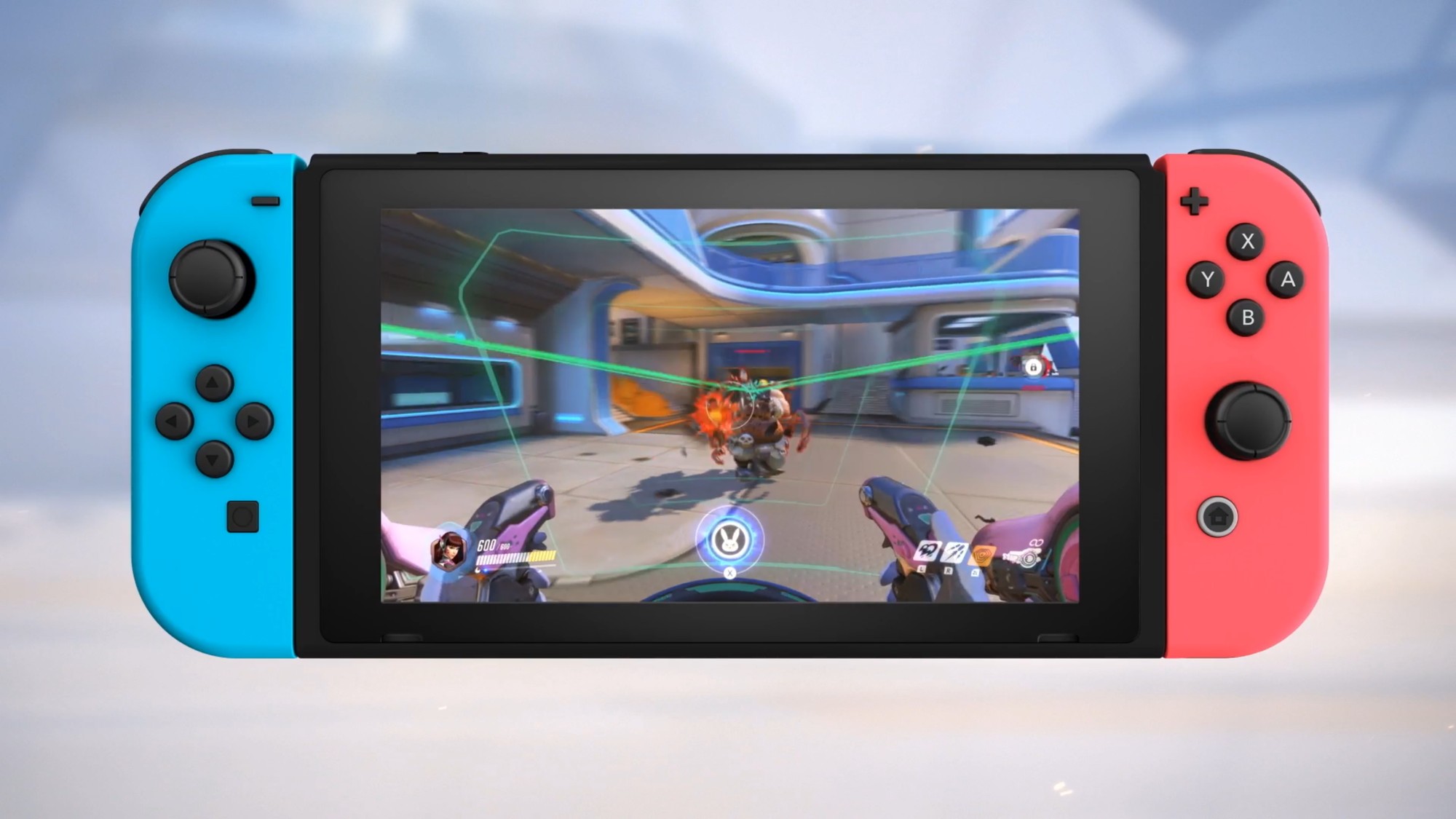 The Witcher 3: Wild Hunt
Release Date: 15/10/19
I don't want to admit how many hours I have put into this game on my pc but it is safe to say that I am very excited for the release of this game in October. It will be great fun to start a new game and with all the dlc being included from the start it is likely that I will be playing this for a large amount of time. One thing I am looking forward to seeing is if they implement some new mechanics specifically for the switch. The combat is one of the stand out features of The Witcher and I would love it if there was some form of motion control introduced to it.

Luigi's Mansion 3
Release Date: 31/10/19
Luigi travels to a luxurious hotel with his friends but all is not what it seems as King Boo had set a trap to capture Mario. The latest installment of Luigi's mansion looks like it will be one of the most fun games to play this year and it looks absolutely fantastic on the Nintendo Switch. Luigi now wields the 'Poltergust G-00' to tackle his enemies and it can even summon his counterpart 'Gooigi'. This is what excites me most about the game as Gooigi can be played by a second player, meaning that it will be a great game to play if you have a friend over. There is also a multiplayer mode where up to 8 players can clear objective based challenges.
If you would like to play any of these games then I would highly recommend getting a Nintendo Switch if you haven't got one already. I would however purchase the original console over the Switch Lite as a lot of upcoming games seem to include motion controls. Motion control can only be used if you have detachable Joy-Cons and the Switch Lite does not have these so you would have to purchase separate Joy-Cons.. If you would like to know more about the differences between consoles then just have a look at this comparison.

Image Source