1
Desert Bus Is here!
Posted by
Slappybob
, 15 November 2013 · 864 views
That's right folks, the Desert Bus for Hope Marathon is here!
If you are not familiar the folks over at
http://loadingreadyrun.com/
have been putting on this charity run for 7 years now.
LoadingReadyRun is a comedy troupe and video production studio that currently produces the following shows:

weekly on
the Escapist

weekly on
PATV

weekly on
the Escapist

weekly on
the Escapist

weekly on
LoadingReadyRun
Previous shows we've produced include:

on
the Escapist

on YouTube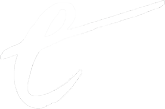 on
the Escapist
We also produce a myriad of other videos that can only be found at
LoadingReadyRun.com
- vidcasts, Magic: The Gathering drafts, and Let's Play videos from Graham, Paul and friends.
Founded in 2003, LoadingReadyRun started as a creative outlet for co-founders Graham Stark and Paul Saunders to fulfill their desire to make funny videos, but since then, LRR has grown into an internet comedy destination.
Inspired in name and appearance by the Commodore 64 Home Computer System, LRR is a site run by-and for-geeks. You have to be at least a bit of a geek to think writing, shooting and producing a new, original short sketch every week is feasible. But you have to be a giant geek to actually do it. To put up this many new videos every week? Well, at this point we might be ready to plead insanity.
LRR videos have been featured in film festivals such as the Comic Con International Film Festival in San Diego, and shown on major TV networks worldwide, including G4 TechTV, The CW, TruTV, NBC, Channel 4 (UK), Channel 5 (UK), MTV and CNN.
Since 2007, LRR has also raised money for the children's charity
http://www.childsplaycharity.org/
as a part of the
Desert Bus for Hope
gaming marathon. The event, which sees members of the crew play the worst video game ever made for days on end, has raised more than $1,200,000 in six years.
The marathon is ....well let me let them explain it
Its a great time with great prizes, auctions, laughter and fun.....and for a Great Cause.
This is the same Charity that CheepyD raises money for every year.
So share the site/video with your friends on Facebook and Twitter, tune in and donate today!