Hey guys! Here are my games I'm willing to trade! I will post pics if requested! I don't have that much at the moment.
Nothing at the moment
Bayonetta (Japanese Import, but the game is in English)
Tatsunoko Vs. Capcom Ultimate All Stars
No More Heroes Desperate Struggle
Samba De Amigo
DS
Legend of Zelda Spirit Tracks
Finder Love *Japanese*
Pump it Up! *Korean*
DJmax Portable *Korean*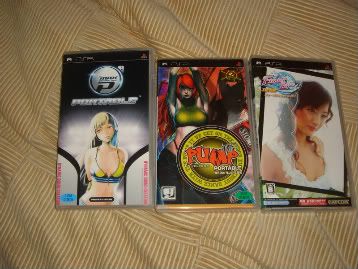 WHAT I WANT!

I'm not looking for anything specific at the moment, so I'll look at any lists. Pokemon games are a huge plus for me though. Thanks!
Edited by Mcgunner0, 09 February 2010 - 10:07 PM.
Updated