Chacranajxy's Guide to Importing
2D fighters. Nice sports cars. Hot women. It seems the only way to get these things is through importing. Luckily for gamers, playing games from Japan's library isn't as difficult as one might think. The safest and easiest method for playing imported games would, of course, be to buy a system from Japan. However, that's wildly impractical for most people, so setting up your already existing system for imports is the best option. Of course, it's pointless to prepare a system for imports unless you have some games in mind, so these import friendliness ratings should help determine what you can play through and enjoy without knowledge of Japanese:
Import Friendliness Rating:
Import Friendly
= Completely playable without any knowledge of Japanese. This means that the game is either completely in English (this is the case with European imports, of course) or contains very minimal Japanese. Don't consider the language barrier to be relevant with these games.
Somewhat Import Friendly
= Still playable, but there may be a hefty chunk of story that's in Japanese, or some details that you might miss. Chances are that whatever you're missing is fairly minor, so if you can cope with that, you can enjoy these games without any problem. Worst case scenario: You'll have to check Gamefaqs to get filled in on whatever you can't understand.
Not Import Friendly
= This represents almost all the Japanese RPGs out there, the dating sims, and everything with a lot of Japanese in it. If you don't know the language, then the game may or may not make you cry.
Other Notes:

LE
= There is a limited edition version of this game available. This could include anything from pint-sized representations of little girls (Japan is a scary place) to soundtracks. You will not be getting these without buying a game upon its release or by forking over serious cash.
Budget
= While imports are almost universally expensive, many Japanese games get budget-priced re-releases. This signifies that a game has gotten such a release. This isn't, however, a guarantee that the game is going to be cheap. Games like Last Blade 2: Final Edition have gotten budget re-releases that still sell for a lot of money assuming you can track it down.
The systems involved:
Playstation 2:
The Playstation 2 has what is undoubtedly the largest lineup of quality imports which makes it the system that most people are going to want to tinker around with in order to make it import-capable. In terms of exclusives, the Playstation 2 is the system you'll
need
if you're a fan of 2D fighters, shmups, or amazing and wildly extravagant collector's editions for a variety of games. Japan also sees the SEGA AGES 2500 series of games as well as the Simple 2000 series. The SEGA AGES series consists of remakes or compilations of Sega's older games and while they started off as simply horrid cash-ins, the compilations have turned into something fantastic starting around Vol. 17 or 18. The Simple 2000 series consists of very simplistic games, most of which are extremely poor. There are, however, some games in the series that have proven to be moderately entertaining and almost all the games have been pretty bizarre. Finally, it's worth mentioning that the offerings in the music game genre are generally excellent and there are countless different series that are worth looking into. Unlike their American counterparts, the Japanese versions of games like DDR and Taiko Drum Master don't have the licensed US songs (as would seem obvious) and instead feature some stuff that's usually far more interesting. So how does one get started with all these games?
The first method for setting yourself up for importing is simply the mod chip. There's a variety of chips available and the advantage is that you won't have to swap discs in order to start your imported game up. However, this method requires soldering, opening up your Playstation 2, and the technique for installation is dependent entirely upon the chip purchased. It's not recommended. The methods that are recommended, however, are the "
slide card
" and "
flip top
" methods (the slide card method can only be used for the original Playstation 2 -- it's completely useless if you have a redesigned PStwo.)
The slide card method is what I consider to be the best overall option. The two components needed for this would be a slide card (obviously) and the SwapMagic discs. The two items are typically available as a set on most sites (I used gocybershop.ca despite their location in Canada) and should run you between $25 and $30 shipped. If you're feeling adventurous and want to save a few dollars, you can actually make your own slide card by cutting up a credit card in the general shape of the slide card pictured a little further down. You essentially just need a hook cut out of the card, but more on that later.
The first step to using the slide card is taking off the front of the PS2's disc tray. You can use a little pressure and pop the disc tray off or you can take the approach that this picture shows: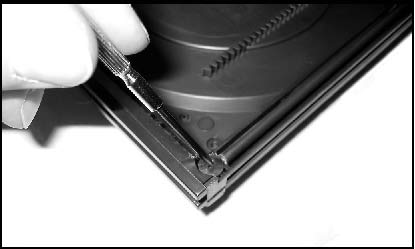 Diagram from allmodchips.com
That probably sounds dangerous, but it's really not. In fact, the front of the tray can easily be popped back on and it will remain stable, so there's really no cosmetic change to your PS2 that results from using the slide card. Once that's been done, you insert the SwapMagic disc and wait for the SwapMagic menu to appear on screen. Then comes the tricky part. You take the slide card, insert it right under the disc tray, find the pin that's in the way, and pull the card to the right gently. This diagram shows the process a little better than words can: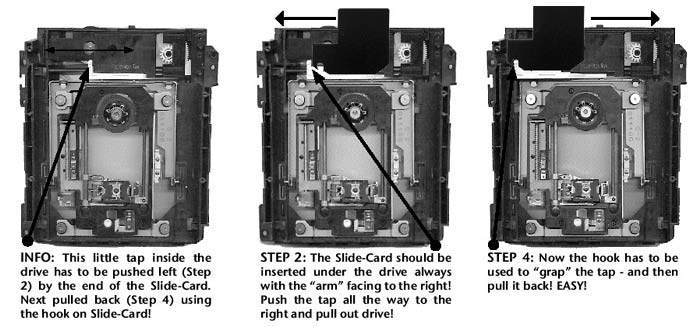 Diagram from allmodchips.com
Amazingly, there's really no way you can screw up your PS2 because of the slide card's design. You won't scratch anything and it will not mess up your PS2's motor or create any other problems. So now you've got the tray out of the PS2 -- time to put the import in the tray. Now you push the tray back into the PS2, stick the slide card back in, but this time, drag the card to the left and pull the pin back into place. Select "Load Program" from the menu that's onscreen, and you're good to go. While this sounds wildly complex and difficult, it's really not. It takes me about 10-15 seconds on average to complete the whole process and I've never once seen a chance for me to damage my PS2. It's easy to do and it's a relatively cheap way to play your imports.
The other Playstation 2 method is the flip top. There are different flip top models available -- there's versions for the original Playstation 2 form factor and there's also flip tops for the redesigned PStwo. The downside to this method is that you must open up your PS2 and replace the top of it with a somewhat cheap looking top. Installation is rather easy since you literally just plunk the flip top on the Playstation 2 and you're set. You still need to use the SwapMagic discs for this method though. It works in pretty much the same manner -- you insert the SwapMagic discs and wait for the SwapMagic menu to appear. The benefit of the flip top is that you simply lift the top up, pull the Swap Magic disc out when it stops spinning, and replace it with the import. Select "Load Program" and you're good to go. The flip top is slightly more expensive as it ranges from $25-$35 shipped.
With either of those two methods, it should become very easy to start playing imports on your Playstation 2. Once you get the hang of replacing the discs, it takes almost no time to get an imported game started up. The one thing to look out for is the version number of your Playstation 2. The product pages for the slide cards and flip tops will tell you that they work with certain model numbers so just be sure that your Playstation 2 is covered before you spend money on either device. It's a bit of a pain to get started with PS2 imports, but given the sheer quantity of awesome games that have only ever come out in Japan, it's most assuredly worthwhile.
Playstation 2 Import Recommendations:
Battle Stadium D.O.N. (Fighting, Japan,
Import Friendly
)
Beatmania Series (Music, Japan,
Import Friendly
)
Dance Dance Revolution Series (Music, Japan,
Import Friendly
)
Dodonpachi Daioujou (Shooter, Japan,
Import Friendly
)
Dragon Quest V (RPG, Japan,
Budget
,
Not Import Friendly
)
Espgaluda (Shooter, Japan,
Import Friendly
)
Fatal Fury Battle Archives Vol. 1 (Fighting, Japan,
Import Friendly
)
Final Fantasy X International (RPG, Japan,
Budget
,
Import Friendly
)
Final Fantasy X-2 International (RPG, Japan,
Budget
,
Not Import Friendly
)
Garou: Mark of the Wolves (Fighting, Japan,
LE
,
Import Friendly
)
Guilty Gear XX Slash (Fighting, Japan,
Budget
,
Import Friendly
)
Guitar Freaks & DrumMania Series (Music, Japan,
Import Friendly
)
Ibara (Shooter, Japan,
Import Friendly
)
King of Fighters XI (Fighting, Japan,
Import Friendly
)
King of Fighters Orochi Collection (Fighting, Japan,
Import Friendly
)
Melty Blood: Act Cadenza (Fighting, Japan,
Import Friendly
)
Mushihime-Sama (Shooter, Japan,
LE
,
Budget
,
Import Friendly
)
Neo Geo Battle Coliseum (Fighting, Japan,
Budget
,
Import Friendly
)
Psyvariar 2: Ultimate Final (Shooter, Japan,
Import Friendly
)
Samurai Spirits: Tenkaichi Kenkaku Den (Fighting, Japan,
Budget
,
Somewhat Import Friendly - Lots of text for a fighter
)
SEGA AGES Vol. 18: Dragon Force (Strategy, Japan,
Not Import Friendly
)
SEGA AGES Vol. 25: Gunstar Heroes Treasure Box (Action, Japan,
Import Friendly
)
SEGA AGES Vol. 27: Panzer Dragoon (Action, Japan,
Import Friendly
)
Simple 2000 Series Vol. 101: The Oanechan 2 (Action, Japan,
Import Friendly
)
Sonic Gems Collection (Various, Japan,
Import Friendly
)
Taiko no Tatsujin Series (Music, Japan,
Import Friendly
)
Tales of Rebirth (RPG, Japan,
Not Import Friendly
)
Vampire: Darkstalkers Collection (Fighting, Japan,
Budget
,
Import Friendly
)
And to render people speechless:
Berserk: Millenium Falcon Branded Box (Action, Japan,
LE
,
Somewhat Import Friendly - Elaborate storyline will be difficult to understand, but game is perfectly playable
)
Persona 3: Konamistyle Edition (Expensive As Hell, Japan,
LE
,
Not Import Friendly
)
Valkyrie Profile: Silmeria Artifact Box (RPG, Japan,
LE
,
Not Import Friendly
)
Gamecube:
Thankfully, the Gamecube is a much simpler system for playing imports. And there are a reasonable number of good imports thanks to offerings like the Naruto games and Battle Stadium D.O.N. Also of note is the Japanese version of Sonic Gems Collection which has Streets of Rage 1-3, Buster Bros., and the original music for Sonic CD (all of these were removed from the US version. The Japanese GC and PS2 versions are identical though.) There is a mod chip available for the sytem, but it's simply far too much of a hassle considering the alternative. All you really need is the disc called "
FreeLoader
." It's made by Datel, available from Play-Asia.com, and it only costs about $25 shipped. The Action Replay device also works for playing Gamecube imports and it has cheat functionality as well. It costs a little more than the FreeLoader so get what best suits your needs. This is a simple boot disc in that you insert it, wait for it to display the menu, and then switch the disc with your import. There's no mod chips, slide cards, or anything difficult about this. It almost seems too simple, but it really is that easy.
The FreeLoader disc for playing GC imports. Such a name may also be applicable when referring to the majority of forum members.
Gamecube Import Recommendations:
Battle Stadium D.O.N. (Fighting, Japan,
Import Friendly
)
Nintendo Puzzle Collection (Puzzle, Japan,
Import Friendly
)
Sonic Gems Collection (Various, Japan,
Import Friendly
)
Dreamcast:
Wait, hasn't this system been dead for half a decade now? Nope. The Dreamcast has somehow managed to live on in Japan all this time with what was supposedly the last game for the system being released in March (Under Defeat.) The system still has quite a bit to offer in the way of shmups and it also has the English subtitled version of Shenmue II (truly the definitive version), the best console version of Last Blade 2 available (some would argue it surpasses the Neo Geo original and the Japanese version isn't censored like the US version was), and a variety of other games that never made it over here thanks to American consumers. In the last several years, the Dreamcast has also gotten a ridiculous amount of dating sims, most of which were ported from the PC with the naughty bits removed. These games are entirely in Japanese though, so they're as unfriendly as imports get.
As with every other system, there's mod chips available, but like with the Gamecube, it's impractical due to the ease of the alternatives. There's two good methods for playing imports and both are boot discs. One is even free, but you may or may not be able to utilize that. The surefire method is to buy Blaze's
DC-X
boot disc. Like with the Gamecube's boot disc, you simply put the DC-X in the system, fire it up, and swap the DC-X for the import game when prompted. It's extremely easy and it only costs about $18 or $19 shipped from Play-Asia.
Feeling cheap? Well you might be able to make your own boot disc assuming that you bought one of the ealier Dreamcast models (if it was produced before early to mid 2001, then I almost guarantee you'll be fine.) Sega eventually removed the ability to run regular CDs on the Dreamcast due to piracy issues back in 2000. If you have a Dreamcast that can play CDs though, look online for the "
Action Replay CDX Demo
." Over in Europe, a demo of the new Action Replay/Gameshark was released with a magazine and one of the side effects that was discovered was that it enabled people to boot up an import game on their Dreamcast. The disc was immediately recalled, but downloadable images of that CD's data are freely available online. Simply burn that to a data CD, stick it in the Dreamcast, and if it loads up, then congratulations. As with every other boot disc, wait for the menu to load, swap the boot disc for the import of your choice, and then choose to play.
Blaze's DC-X Boot Disc
Dreamcast Import Recommendations: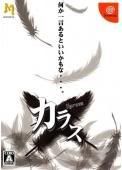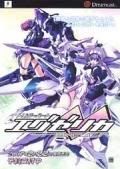 Border Down (Shooter, Japan,
LE
,
Import Friendly
)
Karous/Crow (Shooter, Japan,
Import Friendly
)
Last Blade 2: Final Edition (Fighting, Japan,
Import Friendly
)
Shenmue II (Adventure, Europe,
Import Friendly
)
Trigger Heart Excelica (Shooter, Japan,
LE
,
Import Friendly
)
Under Defeat (Shooter, Japan,
LE
,
Import Friendly
)
Zero Gunner 2 (Shooter, Japan,
Import Friendly
)
Xbox:
The Xbox has no truly great imports, unfortunately. There's a couple decent games that are exclusive to Japan, but the vast majority of Japanese exclusives are either lacking or on other systems (and sometimes improved as with Psyvariar 2.) Apart from the decent action fare, there's also the revised version of Dead or Alive 3 which contains new costumes that weren't in the US version as well as various gameplay tweaks. While there's few compelling reasons to seek out Xbox imports, it's not that difficult to get the Xbox wired should you take the plunge.
There's no boot disc available for the Xbox, so playing imports requires opening the system up and installing a mod chip. Without going into too much detail, the easiest method is to install the XAPTER (which typically runs for $15-$20 shipped) and combine that with the actual mod chip (cost varies, but they can be as low as $15-$20 shipped as well.) This method makes it possible to play imports without soldering anything (everything will plug in) or swapping discs.
Xbox Import Recommendations:

Dead or Alive 3 (Fighting, Japan,
Import Friendly
)
Metal Wolf Chaos (Action, Japan,
Somewhat Import Friendly - Lots of Japanese menus, but action is self explanatory
)
Psyvariar 2: Extend Edition (Shooter, Japan,
Import Friendly
)
Shin Megami Tensei Nine (RPG, Japan,
Not Import Friendly
)
PSP, DS, and GBA:
These three systems are region free and you will have no trouble playing imported games on them. Movies are region encoded on the PSP so you won't be able to watch every movie in the world on your system, but you're covered in terms of games. The PSP's got some RPGs in Europe that are worth importing (namely Tales of Eternia) while the DS and GBA have some... interesting options as well as offerings like Bleach DS and Mother 3. The GBA also got the Famicom Mini series which is composed of direct ports of Famicom games. The difference between that and the US' Classic NES collection is that the Famicom Mini series includes far more games including some real gems like Kid Icarus. It's nice that with all these portable imports, one simply has to drop the game in and go. Why can't consoles be this easy?
PSP Import Recommendations:
Breath of Fire III (RPG, Europe,
Import Friendly
)
DJ Max Portable International (Music, Korea,
Import Friendly
)
Initial D: Street Stage (Racing, Japan,
Import Friendly
)
Parappa the Rapper (Music, Japan,
Import Friendly
)
Ridge Racer 2 (Racing, Europe,
Import Friendly
)
Tales of Eternia (RPG, Europe,
Import Friendly
)
DS Import Recommendations:
Bleach DS (Fighting, Japan,
Somewhat Import Friendly - Lots of text for a fighter
)
Bleach DS 2nd (Fighting, Japan,
Somewhat Import Friendly - Lots of text for a fighter
)
Daigassou! Band Brothers (Music, Japan,
Import Friendly
)
Daigassou! Band Brothers Expansion (Music, Japan,
Import Friendly
)
Legend of Stafi 4 (Platformer, Japan,
Import Friendly
)
Jump Superstars (Fighting, Japan,
Somewhat Import Friendly - Lots of text for a fighter
)
Jump Ultimate Stars (Fighting, Japan,
Somewhat Import Friendly - Lots of text for a fighter
)
Osu! Tatake! Ouenden! (Music, Japan,
Somewhat Import Friendly - Perfectly playable, but all the story and details will be lost
)
GBA Import Recommendations:
Famicom Mini Series (Various, Japan,
Import Friendly - In general
)
Gyakuten Saiban 3 (Adventure, Japan,
Not Import Friendly
)
Kuru Kuru Kururin (Puzzle, Japan,
Import Friendly
)
Kuru Kururin Paradise (Puzzle, Japan,
Import Friendly
)
Mother 1 + 2 (RPG, Japan,
LE
,
Not Import Friendly
)
Mother 3 (RPG, Japan,
LE
,
Not Import Friendly
)
Xbox 360
Microsoft just doesn't get it. Region encoding rears its ugly head once again on Microsoft's next gen console. If you want to try out Senko no Ronde Rev. X on the Xbox 360, you're going to have to buy a Japanese or Asian system to do it since there's no workaround at this point. Fortunately, the lineup of Japan exclusives on the Xbox 360 isn't too strong so people with a US console won't be missing out on anything very significant.
It is, however, worth noting that it's up to the developer to decide whether or not a game will be region free. This is important because several US developed games are released in Asia with full English text and dialogue in the game. What's more, these games are often region free (so they will work on a US system) and they're significantly cheaper than the US release of the game. Needless to say, these games are about as import friendly as it gets. The easiest way to determine if a game is compatible with US systems is by checking
http://www.play-asia...1-bn-49-en.html
as they list which regions a game is compatible with.
Xbox 360 Import Recommendations:
Idolmaster (Music/Pedophile, Japan,
LE
,
Import Friendly
)
Project Silpheed (Shooter, Japan,
Somewhat Import Friendly - The storyline will be lost on you
)
Senko No Ronde Rev. X (Shooter, Japan,
LE,
Import Friendly
)
Playstation 3:
The Playstation 3 is Sony's first region free console (the PSP is not a console so you didn't catch a mistake) and in a horrible twist of irony, there are no good imports on it right now. Admittedly, that's to be expected since the system is so new. Given the fantastic import scene on the Playstation 2 though, it would be extremely surprising if the Playstation 3 did not have a similarly high level of good imports.
If you want to import a game now for whatever reason (perhaps to avoid waiting for the US release), you'll be happy to know that many Japanese Playstation 3 games have English language included on the disc. Whether it's the benefit of the Blu-Ray format or Sony's generocity, it's a good thing to keep in mind. It's also important to realize that while the Playstation 3 is region free, it can only play Playstation
3
games from any region. If you have a US system, you can only play US Playstation 1 and Playstation 2 games. It's unfortunate for those who were hoping to ditch their Playstation 2's altogether, but at least importing will be easy for this generation's Playstation games in Japan.
Wii:
The Wii is, like all of Nintendo's other consoles, region coded. US systems can only play US games. There is, however, a mod chip being worked on for the Wii, but it is not yet available. Even if it was, there's absolutely nothing worth importing right now as everything worth acknowledging in Japan is headed to the US at some point. The only real present advantage to having a Japanese Wii is that having a Japanese system will allow you to download Virtual Console games from Japan's online store. Considering that Japan has gotten all the best games before the US, that serves as a nice bonus for those who have a Japanese system.
Of course, the Wii is backwards compatible with Gamecube games and it is still region coded for those. However, the newest version of the Freeloader disc will work on the system and allow you to play Japanese Gamecube games as easily as you would on the Gamecube.
Japanese Games Vs. Asian Games:
A lot of stores have both Japanese and Asian versions of the games listed (typically found with Playstation 2 games) but they fail to explain the difference between the two items. Truth be told, the difference isn't too significant unless you're a collector of sorts. The Asian version of a game will sometimes come with a small piece of paper that explains essential control details in Chinese or sometimes even English. However, this information isn't too significant and it's something that can easily be found online. What is interesting, however, is that the Japanese version of a game tends to be more valuable than the Asian version for whatever reason. That Japanese copy will be worth more money down the road than the Korean or Asian version of a game so if you're looking for a return on your investment or simply the most desired version of a game, you'll always want to buy the Japanese version. The easiest way to tell the difference is that the Japanese version of a game will always say "For Japan Only" on the back of the game's case... typically near the UPC.
Where to Buy Imports:
There's a few places that are pretty reliable for imports, but they're definitely going to cost you since Japan ain't cheap. The best import stores are doubtlessly NCSX.com and Play-Asia.com. Both stores have an excellent selection so in that regard, they're completely equal. However, you'll need to use one or the other depending on what kind of service you're looking for. NCSX.com is more expensive -- they charge retail price on Japanese games (which is a lot) and only offer UPS shipping. They are, however, very fast. They're located in New York so if you're looking to get a new release as quickly as you possibly can, you'll want to look into NCSX.com first. They also have a policy where if you order before 5 PM EST on a weekday, they'll ship your game that day. They have the best service I've ever seen from an online store. Play-Asia.com takes longer, but their prices are better. They have cheaper shipping, but they're also located in Hong Kong. The default shipping option usually takes a week give or take a day. Play-Asia does, however, have slightly better prices on the products themselves and they also give you a $5 off coupon (for any purchase over $50) every time you place an order with them. Those savings do add up eventually. They also love having sales and they're actually in the middle of their "Lucky Summer Sale" right now where several games have very enticing deals pending. They take longer to get your stuff to you, but if you want to save some cash, definitely go with Play-Asia.
Other store options would be
YesAsia
,
Himeya
,
Hypergameaction.com
,
Japanvideogames.com
, and Toysnjoys.com. Unfortunately, these don't fare as well. YesAsia is probably the best of these stores and they often have good prices on all of their games. However, the customer service is awful, they don't get new releases in for weeks, and it's a pain to try and cancel an order. Still, if you're willing to put up with some annoyances, they do tend to have the best prices overall. Himeya is a reliable store that occasionally has a game priced cheaper than usual, but their shipping costs are extremely high. Still, they are reliable and stock some stuff that you probably won't find elsewhere. Hypergameaction.com is a little known store that's also reliable. Their prices are pretty high, but you may have some luck if you can't find something anywhere else. Japanvideogames.com is where things start to go downhill. The store may seem attractive since they appear to have some rarer imports, but they have awful customer service, don't actually have most of their games in stock, and they're pretty shady in general. Toysnjoys.com is a relatively well known store that's located in Hawaii. They're well known mainly because of the horror stories surrounding them. They're essentially today's Buyrite Games and should be avoided at all costs.
Ebay is a surprisingly good source though provided you have a little luck. Most of the time, games are listed as Buy It Now auctions with obscene prices both on the game and for shipping. Occasionally though, you'll find an actual auction that you can bid on and you can get some very good deals. Just be sure to ask the seller questions beforehand so your game purchase doesn't turn into a problem. Ebay is often the only place that you'll be able to find some older games that have gone out of print so it's definitely a valuable resource. It is, as always, a bit of a pain, but if you're trying to find something that no store seems to have or you want to try and find something at a cheaper price, you can sometimes get lucky on Ebay.
How to Save Money:
Japan is expensive so don't expect to find amazing deals on games, but there are ways to get games at a somewhat more reasonable price. The first method would be to check out Play-Asia.com's sales. They always have a discount section and there's a pretty good selection to be found there. Play-Asia also has their sales throughout the year (most recently, the 'Lucky Summer Sale') where some of the really good games have immense discounts. Using Play-Asia's $5 off coupons (
offered here
) reduce the cost even further so with a little patience and some luck, it's possible to get a lot of good imports for a fairly small sum of cash. The second method is to use EBay as explained above. This, of course, is fairly self-explanatory and a bit of a pain at the same time.
The third method is to wait for budget priced rereleases. Japan absolutely loves rereleasing their games. The original Playstation, for example, saw a budget line called 'The Best' which was followed up by the 'PSOne Books' titles which were discounted even further. Companies often have their own budget lines for games like the 'Taito Best' line and Square-Enix's 'Ultimate Hits.' Take a look at past releases from a company and if they have a budget line or if the game in question seems as though it'll be fairly popular, then there's a good chance that it'll end up becoming a budget title in the future which will greatly reduce the cost. It's not as predictable as the 'Greatest Hits' line in the US, but depending on what you're after, it may be worth waiting just in case. Games recommended above are marked if they have gotten a budget rerelease.
And So:
There you have it. That should be enough to at least get you started with importing. It costs a little money and it's a bit tedious to get it set up, but getting your system wired for imports will prove to be extremely worthwhile provided you're interested in the countless quality games that Japan has to offer.