Stuff


I have no need for this months Best Buy coupon. You may request one. I only ask for a $1.50 Paypal gifted OR send me a S.A.S.E. and I'll send it for free.

***All systems PS3/X360 unless noted or system exclusives****
AC:B $15 off (on sale for $30 now) $15 after coupon
Dragon Age 2 $20 off(PC included) (on sale now for $40) $20 after coupon
Shift 2 Unleashed $20 off (on sale now for $40) $20 after coupon
Michael Jackson Experience $10 off(Wii included)
Socom 4 $15 off (on sale now for $50) $35 after coupon
Motorstorm Apocalypse $15 off $45 after coupon
fighters unleashed $15 off
Your Shape:Fitness Evolved $15 off
Motion Sports $15 off






Looking to Trade Halo Reach with or without DLC code



Wanting to trade my stuff.

If you want them, Please make offers. I will check lists. BUMPS appreciated.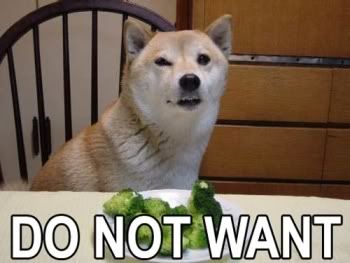 :bomb:
DO NOT offer me
resurfaced games.
DO NOT WANT!
:bomb: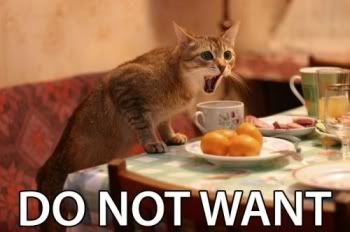 You can offer multiple trade scenarios. Post or PM
Trade list
Haves:
Factory sealed
would take a lot
Inquire about the specific condition and completeness of any game.
Xbox 360
Blue Dragon
Call of Duty: Modern Warfare 2 (like new)
Crysis 2 LE (possibly unused code, like new)
Controller (Official wireless Black or white)

Halo: Reach
with helmet DLC
(like new)
Halo: Reach -- Limited Collectors Edition with helmet DLC (like New)
Lost Planet 2 (like New)
Red Faction: Guerrilla (very good)
Halo 3 Legendary Edition (1 sealed 1 opened)

Uno (code card)

Robotron (code card)
PS3:

BulletStorm LE (Very good condition no online code)
Controller -- DualShock 3 Wireless Silver:cold:
Controller -- SIXAXIS

Controller -- Sony Sixaxis

Eternal Sonata:cold:
Folklore

Grand Theft Auto IV:cold:
Heavy Rain (very Good)
ModNation Racers:hot: (like new)
Resistance 2
Resistance 2 -- Collector's Edition

Transformers: War for Cybertron (very good)
UFC 2009: Undisputed

SixAxis (sealed official Sony product)
PS2:
Ace Combat 5: The Unsung War:cold:
Capcom Classics Collection
Devil May Cry 5th Anniversary Collection Black Box:hot:
Digital Devil Saga -- Deluxe Box Set:hot:

Haunting Ground:cold:
La Pucelle: Tactics:cold:
Makai Kingdom: Chronicles of the Sacred Tome:cold:
Mortal Kombat: Deadly Alliance:cold:
R.A.D.: Robot Alchemic Drive:cold:
Ratchet & Clank: Going Commando:cold:
Rez:cold: First Print
Shin Megami Tensei: Digital Devil Saga 2:cold:
SOCOM II: U.S. Navy SEALs:cold:
StellaDeus:cold:
Trapt:cold:
Tekken 5 Bundle (may break up)*
Twisted Metal Black (very good condition)
Valkyrie Profile 2: Silmeria:cold:
Wild Arms 4:cold:
:PSX:

Jojo's Bizarre Adventure (factory sealed)*
GC:
Broad Band Adapter:hot:
Fire Emblem:cold:

Geist:cold:
Mario Party 5*

Modem Adapater
Pikmin 2 (non-PC)*

Phantasy Star Online (Very Good condition)
Viewtiful Joe (PC ver)
Wii:
Animal Crossing: City Folk w/Wii Speak Microphone
Big Brain Academy
Controller -- Wiimote
Golden Eye
Manhunt 2
Mario Party 8:cold:
Microphone -- Wii Speak in bag never used
NiGHTS: Journey of Dreams
Rayman Raving Rabbids: TV Party with Shirt:cold:
Resident Evil: Umbrella Chronicles

XBOX:
Logitech Wirelss controller (used for like 10 minutes--not for me--packaging included)
Head set (from the communicator set) only tested never used.
KOF:Maniax
Obscure (good condition disk only plays fine)
GBA:
Yoshi Topsy Turvy
PC:
Lost Planet (retail version)
PSP:

Final Fantasy:cold:
Lumines (GH Ver. honorable intentions only;))

Lumines (non-GH ver.)

Mega Man Powered Up:cold:
Mortal Kombat Unchained (complete)

Parappa the rapper:cold:
Ratchet & Clank SM*
DS:
DS fatty unit Excellent condition + extras*

Advance Wars DS*

Castlevania PoR*
Final Fantasy XII RW
Guitar Hero On Tour:cold:
Mario Kart DS (complete)*

Nintendogs Best Friends (cart only)*

sealed head set:cold:
Princess Peach*
DVD:

Fist of the North Star Volume 1 (episodes 1-36) like new
Pride Fighting Championships Legacy Vol 4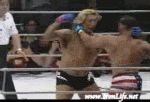 Transformer (2 disc like new condition)

HD DVD:
King Kong (mint will trade for another Blu-ray or HD DVD)

Blu-Ray:


PAYPAL:
Wanted:


*High Want (most everything else is low-moderate want)
Make offers may buy wanted items. Complete games in at least very good condition wanted.

Gift Cards: (any denomination lmk)
From Most major retailers:


PSX:
Final Fantasy VII
Marvel Super Heroes
Marvel vs Capcom
Marvel vs Street Fighter
Raiden Project
Silent Hill (GH ok)
X-Men vs Street Fighter

PS2:
Bloody Roar 4
Castlevania LoI
Contra Shattered Soldiers (sealed)
Fatal Frame (sealed)
Fatal Frame 2 (sealed)
Devil Summoner 1 + 2(sealed)
Eternal Poison
Gitaroo-Man (sealed 1st print)
Gradius 3 + 4 (sealed)
SMT Nocturne*
Onimusha DoD
Marvel Vs Capcom 2
Phantasy Star Universe Luminous
Robotech Battlecry guide
Shining Force EXA
Shining Force Neo manual only
Silent Hill 2 (non-GH sealed)
Silent Hill 3
Silent Hill origins
Street Fighter Alpha Collection (case and manual only)
Suikoden IV
Suikoden V (sealed)
Syphon Filter (both of them)

PS3:
Call of Duty: Black Ops
Darksiders (low)
Dead Rising 2 Zombrex Edition
Forever Katamari
Genji (low want )
Golden Axe: Beast Ride (low want)
KOF XII (low want)
LA Noire
Resident Evil 5 CE version
Splatterhouse
Uncharted 2 Goty
Dual Shock 3 (white)
Move controller
Navigator controller


PSP:
Ace Combat
Gitaroo-Man Lives (sealed)
God Eater
God of War Sparta
Gradius Collection
Kinnikuman (AKA Ultimate Muscle)
Metal Slug XX
The 3rd Birthday


GBA:
Mario Advance 4
Zelda Madcap minish

Gamecube:
Billy Hatcher
Cubivore
Mario Party 6 (sealed only)*
Resident Evil 2
Resident Evil 3
Robotech BattleCry
Shadow the Hedgehog
Star Fox Adventures
X-Men Legends

DS:
Browser
Castlevainia order of Ecessia
Dragon Quest 5
Electroplankton
Phoenix Wright
Phoenix Wright 2

Wii:
Battalion Wars
Call of Duty 3 (meh)
Epic Mickey
Kamen Rider Dragon Knight (low)
Kirby Yarn
Ju-on (really low)
Super Swing Golf



XBox 360:
Banjo-Kazooie
Battlefield: Bad Company 2
Borderlands
Gears of War 2 (meh)
Left 4 dead
Left For Dead 2
Mass Effect 2
Raiden Aces (sealed)
Wired Controller (New and official only)
Wireless controller (new and official)

Xbox:
Capcom Vs SNK 2 EO (case and manual only)
Dead or Alive 3 (manual only)
Fatal Frame (sealed)
Land of the Dead
Iron Phoenix
Robocop
Silent Hill 4 (sealed)



Dreamcast:
Border Down
Green Goblin
Gun Bird 2
House of the Dead 2
Seaman (complete)
Shenmue 2 (PAL only)*
Super Street Fighter Turbo X*
Zero Gunner*
Nintendo 64: (low)
System with hook ups and controller(s)
Golden eye
Zelda OoT
Zelda MM
Turok 1-3
Mischief Maker
Smash Brothers
Blu-Ray:
Army of Darkness
Audition
Breakfast Club
Final Fantasy SWI
Fist of Legend
Hellraiser
Old Boy
Ong Bak

DVD:
A Chinese Ghost Story Trilogy(Looking for all versions LMK)
Dirty Jobs Vol. 2
Dragon Ball Z season 1,2
Frasier season 4 and on
Future weapons S1 and 2
Godzilla Final Wars
Jurassic Fight Club
Married with Children (season 8 and on)
MST3K (Pod People episode)
Robocop Criterion Collection
South Park season 14
HD DVD:
Breakfast Club
The Thing
Tremors (meh)
Edited by PocariSweat, 04 June 2011 - 04:28 PM.
update