I hope I'm not usurping MarkMan's tradition, but I took a pic for the pick up post and realized it's not august anymore! So let's get some pics and discussion up here.
Try for real photos, not stock stuff or just lists, and talk about any deals or cheap ass prices you paid for the stuff, if possible.
Some of this stuff is august (actually all of it, but i'm posting in sept) but who's keeping track?
Beyond Good and Evil - The gamecube version, the best version, the version I've been on the lookout for for a while. $12 at gamecrazy. Pretty reasonable.
Metroid Prime 3: Corruption - Incredible game, got $5 off with expired coupons at BB.
Bioshock - $40 used at Gamecrazy with 20% off coupon. I'm ready for when I get a new 360.. this thing taunts me everyday I can't play it, though.
Silent Hill 2 Greatest Hits PS2- A good $7 spent at GameCrazy for the best version of this game. Awesome horror title.
MetalStorm- NES - $6. A local store finally had a copy of this game. Very detailed graphics and smooth animation for an NES game. Basically a sidescrolling platformer where you can flip gravity at antyime, making for some creative level design. Plus the name is awesome.
Persona 3- Full price, from PSP/DS trade in bonus credit at EB. We all know how good this game is.
Also: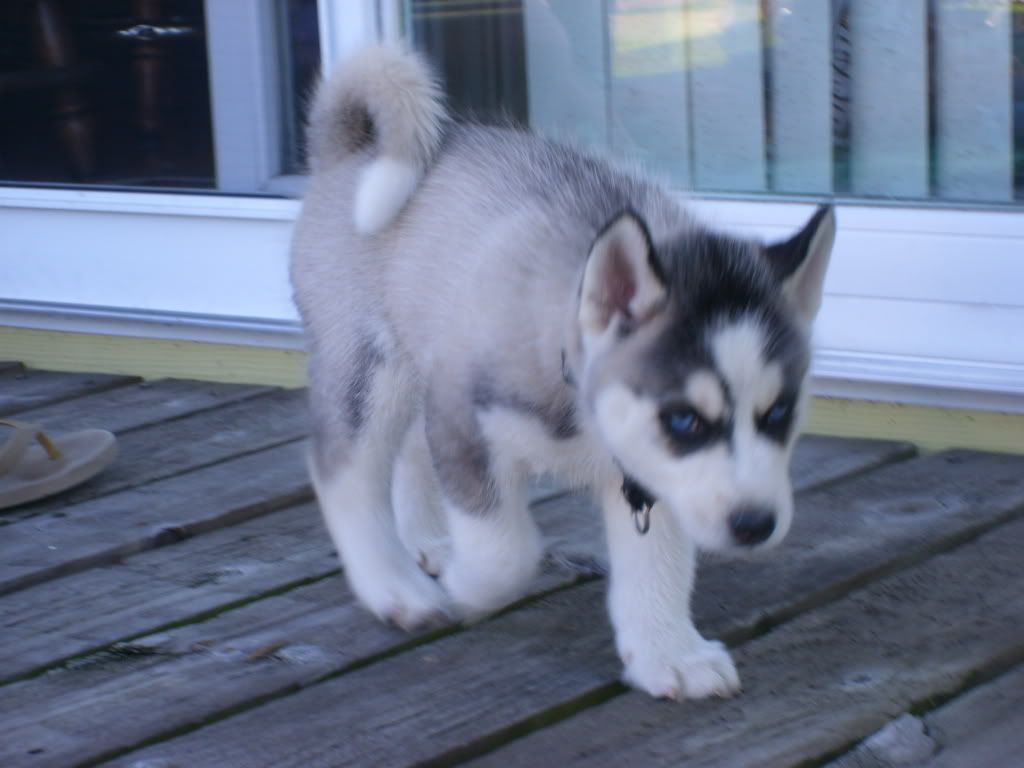 It's not a game, but got a 6 week old Siberian Husky puppy this week. It's our second husky.