I'm surprised nobody else has created this thread yet! Anyways, you know the drill...
Technically, I bought most of this stuff during the last half of November, but if I posted in *that* thread, most of it would go overlooked. As you can tell, it's been a good month for me - here goes!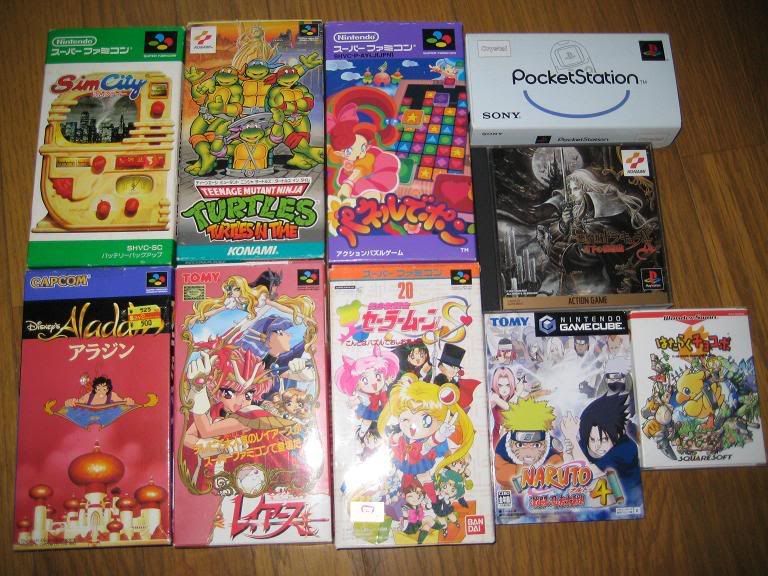 My haul of Japanese games for the last half of the month. I'm particularly excited about the original Panel de Pon and the limited edition version of Nocturne in the Moonlight, which comes with a bonus soundtrack CD and artbook.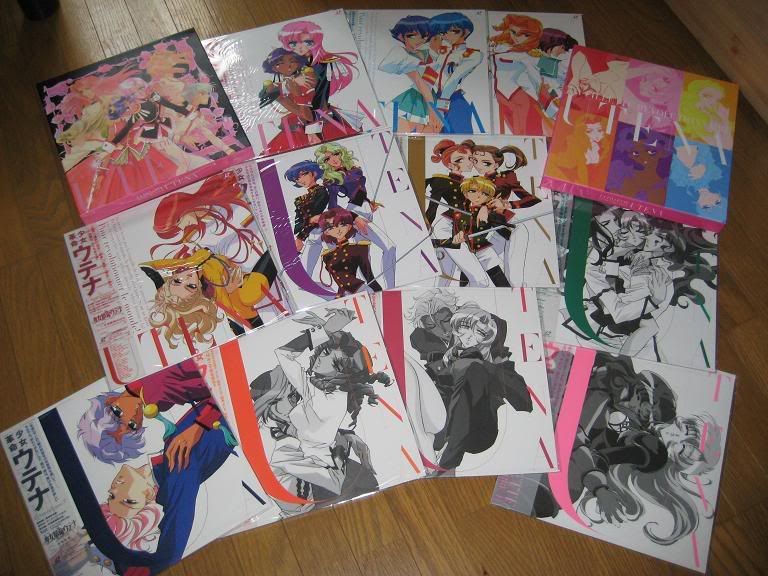 The entirety of my favorite anime, Shoujo Kakumei Utena, on laser disc! They make for great wall art, if nothing else.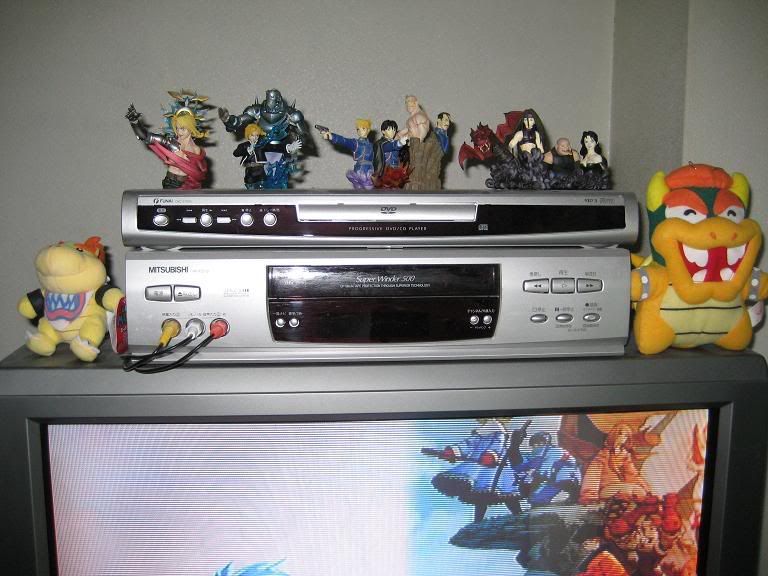 Fullmetal Alchemist busts, along with Kid Bowser and Bowser plushies. The Bowser is actually quite old, from around the time Super Mario Bros. 3 was released in Japan.
The full set of FFVII Potion figures, which just came out Tuesday of this past week.
The Potion cans themselves, in their nice packaging. The top three are from the assortment that came out at the end of September.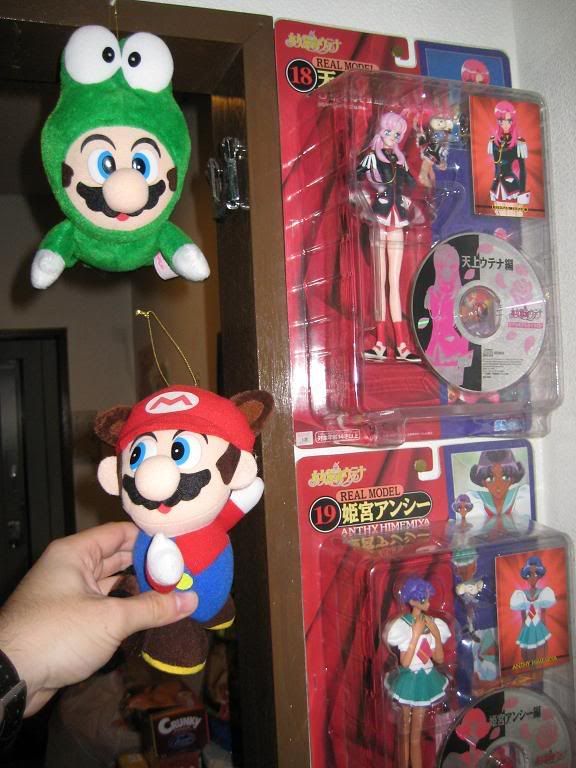 Utena toys and Mario plushies! The Marios are as old as the Bowser in the earlier photo.
The end! ... For now.