Japanese Updates
U.S. Updates
Links
--------------------
Official site
Serebii.net Platinum Page
Screens
--------------------
New Forms
--------------------
Shaymin
Shaymin has a new form in Pokémon Platinum. This form is obtained by using a Key Item, the Gracidea Flower, on Shaymin; the item is obtained by having an event Shaymin in your party and visiting Floaroma town. This new Shaymin form, the Sky Forme, features changes in stats, learnset, type (adding the Flying type) and a change in ability to Serene Grace. Click here for further details
Giratina
Giratina has been given a separate form. This is called the Origin Forme and is how Giratina exists in the special Distortion World. While out of the Distortion World, Giratina is in its original Altered Forme. However, with a new item, the Platinum Orb, Giratina can remain in its new form in the regular world (as long as the Platinum Orb is held). Giratina's Attack stats and Defense stats are switched in the change of form, and its ability is Levitate in Origin Forme. Its moveset remains the same.
Rotom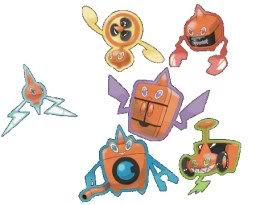 Rotom has been given five new forms in Pokémon Platinum: Cut, Frost, Heat, Spin and Wash. These all feature an increase in stats and each have a unique attack learnable whenever you change its form; however their learnsets and ability match the original Rotom. You can only have one of each form at any one time. The forms can be obtained and switched between by using an event-exclusive item known as the Secret Key.
Pre-order bonus
--------------------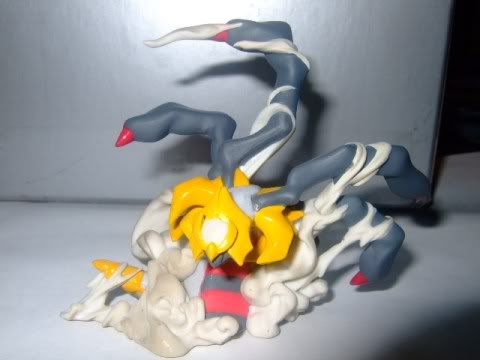 Reminders
--------------------
Currently right now for U.S. Pokemon Platinum owners, the Memebers Pass is available for download over Wi-Fi. The Members Pass allows you to enter the locked house in the Canalave City to be wisked away to New Moon Island where you are given the opportunity to catch a level 50 Darkrai. The event will be available from August 3rd until September 13th.
Friend Codes
Please, if you register someone else's friend code in your game, PM them and let them know you did, so they may add you!
Pokemon Platinum
Name: SL4IN
Wi-Fi Code(s): 4769 3301 7263 (US) 4683 4308 3620 (JP)
Name: Kyle (Yukine)
Wi-Fi Code: 2707 7476 5392
Name: Nick (Ski Hawk)
Wi-Fi Code: 4984 0806 6270
Name: Will (will52)
Wi-Fi Code: 4082 1381 1297
Name: Jamie (JMEPO)
Wi-Fi Code: 4554 5843 0383
Name: Alan (Nelo Ice)
Wi-Fi Code: 4640 4837 8714
Name: Ankoku (darkinferno9908)
Wi-Fi Code: 3008 3965 3597
Name: Rukia (nekobi)
Wi-Fi Code: 1977 6057 6144
Name: HuBu (HuBu)
Wi-Fi Code: 1161 5604 1657
Name: Alex (Filler2001)
Wi-Fi Code:
5284 7287 9835
Name: KENETIC (adriley313)
Wi-Fi Code: 0689 1232 1752
Name: Jeff (A Happy Panda)
Wi-Fi Code: 1934 6529 0540
Name: Zoey (genfuyung)
Wi-Fi Code: 3738 5542 8144
Name: Deinla (Jeremiahkd)
Wi-Fi Code: 0474 3680 4286
Name: BEEF (Mr. Beef)
Wi-Fi Code: 3695 6670 9605
Name: Moxio
Wi-Fi Code: 0860 9858 6134
Diamond/Pearl
Name: Saint (adriley313)
Game: Diamond
Wi-Fi Code:
1247 4672 1658
Name: SL4IN
Game: Diamond
Wi-Fi Code: 0602 2781 8924
Name: Beef (Mr. Beef)
Game: Pearl
Wi-Fi Code:
1418 3179 9407
Name: DAWN (gwen)
Game: Pearl
Wi-Fi Code: 3437 8288 5992
Big props given to Cocopojo over at NeoGaf for all the information I supplied in this thread.
Edited by SL4IN, 03 August 2009 - 05:13 PM.