After an unfortunate credit card issue I've found myself in need of some quick cash. Last time I was able to cut some pretty nice deals, so I'm more than willing to negotiate this time around too! Paypal would sure be nice right about now. Will trade my entire collection right now for a programming job. :P
So THAT... Right, right...

Take off your clothes.
OFF!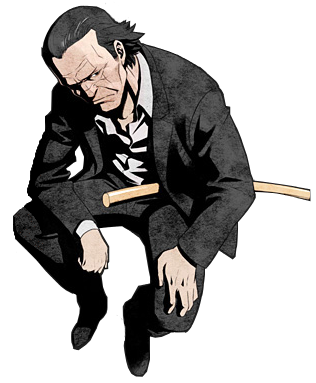 The GOD OF CAPITALISM welcomes CML requests and friendly bumps!
...
HOWEVER, if your name is
HERE
please don't bother. :(
A few things to consider before you contact me..
PLEASE try to have an offer in mind. I'll be much more willing to negotiate if you do, but I won't be a jerk about it if you don't.

Payment: Paypal from verified buyers/confirmed addresses only. If you want to send a "Payment" please include fees, otherwise "Personal" transfers do not have fees.

If my feedback is lower, I will send first for a trade. Only exception to this rule is if I'm accepting Paypal, payment must come first.

Default shipping method is USPS First Class with delivery confirmation.

Upon request, pictures of each item will gladly be provided (until then, enjoy terrible camera phone photos).
Key:
Orange
= High Want/Less likely to trade for something not listed in wants or either newer item.
Green
= Girlfriend's game, have to check with her before trading.
Grey
= Reference Only (for now, though there rarely should be one on my list)
HAVE:
Paypal!

If you can't find something you want to trade for, I'm more than happy to offer paypal, and in a lot of cases would prefer to do so. I'm some what of a pack-rat.
PAX Swag

All Points Bulletin Criminal T-Shirt
(Large)
All Points Bulletin Enforcer T-Shirt
(Large + Small)
The Gig T-Shirt
(Large)
Pokemon HeartGold/SoulSilver Backpack

PAX 2010/Skate 3 Skateboard Deck
(Signed by Sean and Rocco from Mega64)
Arcade Sticks

MadCatz Street Fighter IV FightStick Tournament Edition w/ 360/PS3 dual mod.
PC

Dragon Age Origins Collector's Edition (DLC used)

Lord of the Rings Online Collector's Edition (Signed by community managers)
Steam

Lead and Gold - $5
Xbox 360
Battlefield Bad Company 2 (with VIP code)
Dead or Alive 4
Pocket Bike Racer
Mass Effect 2: Collector's Edition
Rockband Bundle:

Includes game, drum set with third party pedal replacement and silencers, one set of wooden drum sticks, one set of composite drum sticks, wired guitar and wired mic. I also have an additional Wireless Les Paul Guitar Hero III controller.
Tales of Vesperia
Viva Pinata (Horstachio box)
Xbox
Halo 2
Sega GT/Jet Set Radio Future
Playstation 3
Blazblue Limited Edition
Brutal Legend
Demon's Souls
Grand Theft Auto IV Special Edition

(Open box, all original contents, disc is mint)
Hakuna Matata (English / Korean Version)
MadCatz Ryu FightPad (Serviced, works great.
)
Metal Gear Solid 4
Prince of Persia
Street Fighter IV
Uncharted
Uncharted 2
Valkyria Chronicles
Warhawk
Playstation 2
Bully
Codebreaker (v3.3)
DDRMAX2: Dance Dance Revolution
Disgaea: Hour of Darkness
Final Fantasy X
Final Fantasy XII
Final Fantasy XII CE
Gran Turismo 3: A-Spec
Grandia II
ICO
Kata

mari Dam

acy
Killer7
Kingdom Hearts
Kingdom Hearts II
Makai Kingdom
Mobile Suit Gundam: Zeonic Front
Mobile Suit Gundam: Journey to Jaburo
Okami
Phantom Brave
Metal Gear Solid 3: Snake Eatter
Metal Gear Solid: The Essential Collection (open, but complete)
Star Ocean: Till the End of Time
Shadow of the Colossus
Shin Megami Tensei: Devil Summoner Raidou Kuzunoha vs. The Soulless Army
Shin Megami Tensei: Devil Summoner 2: Raidou Kuzunoha versus King Abaddon (sealed game / Raiho Special Edition)
Shin Megami Tensei: Digital Devil Saga
w/ Soundtrack
Shin Megami Tensei: Digital Devil Saga 2
Shin Megami Tensei: Nocturne
Shin Megami Tensei: Persona 3 FES
Shin Megami Tensei: Persona 4
The Bouncer
Valkyrie Profile 2: Silmeria
We <3 Katamari

Playstation
Final Fantasy VII (GH)
Final Fantasy Origins
Final Fantasy Tactics (GH)
Metal Gear Solid (GH)
Persona 2: Eternal Punishment
The Legend of the Dragoon (GH)
Playstation Portable
Big Boss Pack:
Bought June 2010. Contains all original contents! Looks like sex.
Dissidia
Gran Turismo

Loco Roco 2

Monster Hunter Freedom Unite
Phantasy Star Portable 2 (JP)
Shin Megami Tensei: Persona Collector's Edition (Sealed)
Wii
De Blob
No More Heroes
Okami
The Legend of Zelda: Twilight Princess
Resident Evil 4
Super Smash Bros. Brawl
Tatsunoko vs Capcom: Cross Generation of Heroes
Tiger Woods PGA Tour 07
We Love Golf
Wii Play
Wii Sports
Gamecube
007 Nightfire
Metroid Prime
Phantasy Star Online Episode I & II

(would like Phantasy Star Online Episode I & II PLUS before trading this copy)
Phantasy Star Online Episode III C.A.R.D. Revolution
Pikmin 2
Soul Calibur II
Super Smash Bros. Melee
The Legend of Zelda: The Wind Waker
Wave Race: Blue Storm
Nintendo DS
Fat Nintendo DS: Excellent working condition, screens are near flawless. Installed hori screen filters the day I got it.
Animal Crossing: Wild World
Gameboy Advance
Gameboy Advance SP -
Great aesthetic and working condition.
Boktai: The Sun is in Your Hand
Castlevania: Aria of Sorrow
Kingdom Hearts: Chain of Memories

Nintendo 64
(x) = manual available
007 Golden Eye
(x)
Bomberman 64
(x)
Diddy Kong Racing
Mario Kart 64
Pilot Wings
Quest 64
(x)
The Legend of Zelda: Ocarina of Time
(x)
The Legend of Zelda: Majora's Mask
(x)
Wave Race

Super Nintendo
Console

: Includes two controllers, coaxial connector and power connector. In good condition.
Donkey Kong Country
Donkey Kong Country 2: Diddy's Kong Quest
Donkey Kong Country 3: Double Trouble!
Earthworm Jim
ESPN's Baseball Tonight
The Lion King
Megaman Soccer
Porky Pig's Haunted Holiday
Super Mario All-Stars
Toy Story
Manuals

007 Golden Eye

Barbarian

Bomberman 64

Pokemon Stadium

Megaman 64

Quest 64

Spider-Man

The Legend of Zelda: Ocarina of Time

The Legend of Zelda: Majora's Mask
Zone of the Enders
WANT
CML Requests! Wants are really outdated.


Paypal!
Dreamcast
Sega Dreamcast System! System, controllers, VMUs, looking for it all.
Jet Set Radio
Virtual-On
Wii
P
ikmin
Zack and Wiki
Gamecube
Chibi Robo
Xbox 360
MS Points!
Bayonetta
Eternal Sonata
Prototype
Super Street Fighter IV
Viva Pinata: Trouble in Paradise
Wireless 360 Controller (any color)
Playstation Portable

Metal Gear Solid: Peace Walker CE



Playstation 3
Bit Dot Game Heroes


Eternal Sonata
King of Fighters XII
Mirror's Edge
Prototype


Yakuza 3



PSN Cards
Playstation 2
Grim Grimoire
Odin Sphere
Yakuza 1

Yakuza 2

Playstation
Final Fantasy IX
Gundam Battle Assault 2
Megaman Legends
Megaman Legends 2
The Misadventures of Tronn Bonne
PC
EVE Online 60-Day GTC
Battlefield Bad Company 2

Fallout 3 GOTY
Logitech G15 Keyboard
Steam Gifts!
World of Warcraft 60-Day GTC and retail box
Pending Trades
Edited by helmet, 02 July 2010 - 07:15 PM.
Real big thread. :S