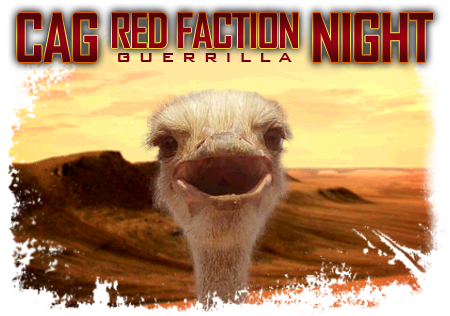 Join us for CAG PS3
Red Faction: Guerrilla
multiplayer night.
WHAT: CAG PS3
Red Faction: Guerrilla
Night
WHEN: Thursdays @ 10pm EST
HOSTED BY: metaly [metaly @ PSN], dasflikko [dasflikko @ PSN], zenprime [zenprime @ PSN], or bmachine [randy_wrecked @ PSN].
Headsets are strongly encouraged.
Douchebaggery will not be tolerated.
Multiplayer DLC Pack is
mandatory
for CAG Night play.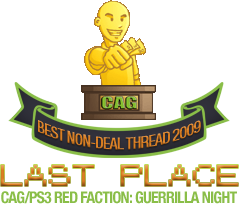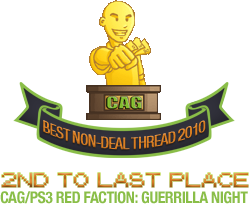 This thread is for discussion and planning of RF:G's online multiplayer mode. If you're looking for the general "how do I get past this part?" thread, point your browser here.
Edited by bmachine, 04 May 2011 - 03:37 AM.