[FONT=&quot]------------------------------------------------------------------------------------------------------------------[/FONT]
[FONT=&quot]Only Reasonable offers(make the deal fair please)[/FONT]
[FONT=&quot]I do have an eBay account check out my feedback username macbethfinch[/FONT]
[FONT=&quot]I'll ship first class/priority mail with confirmation. and insurance if you ask,and I would like the same done from you.[/FONT]
[FONT=&quot]I'd prefer paypal only non credit card paypal when buying from me,please pm for offers thank you[/FONT]
[FONT=&quot]I Will answer all questions truthfully,so if you have any,either PM them over to me,shoot me an email at
myeyesburn@sbcglobal.net
, or send me an IM at frombrknwings[/FONT]
[FONT=&quot]If you make an offer please check my wants, im more likely to trade with you if you have something I want, but don't let that scare you please make an offer no matter what[/FONT]
[FONT=&quot]In Red means Its pending or not trading[/FONT]
[FONT=&quot]In Yellow Means it wont go unless good trade[/FONT]
[FONT=&quot]In White means its free reign Offer away[/FONT]
[FONT=&quot]Traders Who I will trade with anytime of the day so check them out![/FONT]
[FONT=&quot]
Bryenfury
[/FONT]
[FONT=&quot]
Johnnyrocker360
[/FONT]
Haves:
Nintendo WII U 32GB Deluxe Edition
HDMI Cord
Charging Base
Wii U Gamepad Controller
All Hookups
Wii U Pro Controller
Wii U Turtle Beach Headset
Wii-Mote
Wii Pro Controller
Works Perfectly!
--------------------------------------------------------
Games:
(Wii U)
Assassins Creed III
Darksiders II
Mass Effect 3
Nintendoland
Call of Duty: Black Ops II
New Super Mario Bros U
Need For Speed Most Wanted U
The Walking Dead: Survival Instinct
Lego City Undercover
Monster Hunter 3 Ultimate
Ninja Gaiden 3: Razor's Edge
(Wii)
Zumba Fitness
WWE 13
Everything is in great working condition
Willing to sell for $650 or trade for a of equal value PS3 Bundle,Thanks for looking! Not willing to separate bundle.

[FONT=&quot]Assholes I wont ever trade with:[/FONT]
Salemhooper
[FONT=&quot]Awaiting feedback from the following users:[/FONT]
[FONT=&quot]None[/FONT]
Buy & make my dog even happier then he is now!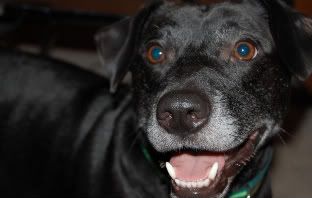 Edited by frombrknwings, 14 April 2013 - 09:36 PM.