UPDATED 04/23/10
"Red Dead Redemption is the sequel to 2004's Red Dead Revolver. It features a large sandbox-style open world, in the vein of the Grand Theft Auto series. The game takes place in the American Old West in 1908, and follows John Marston, a former outlaw whom is tasked with killing or capturing his former gang members by the American government.
The world crafted for the game is the largest ever in a Rockstar game. Every building in the game has an interior which may be explored. The vast expanses of the American West also provide some interesting moments in the form of random events. Stagecoach robberies and attacks by wild animals randomly punctuate excursions between towns. Fast travel between areas is provided by stagecoach or train. Travel takes place normally by foot or on horseback. If you lose your horse, you may whistle to call it back to you. If the horse dies, you may wrangle and break a wild horse to make it your own. There is also a massive ecosystem within the game world consisting of over 40 animals, all of which the player can hunt and skin. "
MULTIPLAYER INFO -
Check the video below that details free roam mode. The entire game world is the lobby for this mode. You can posse up or go it solo to engage in a bevy of activities in the open world.
Hands on previews have started to crop up and all are very positive!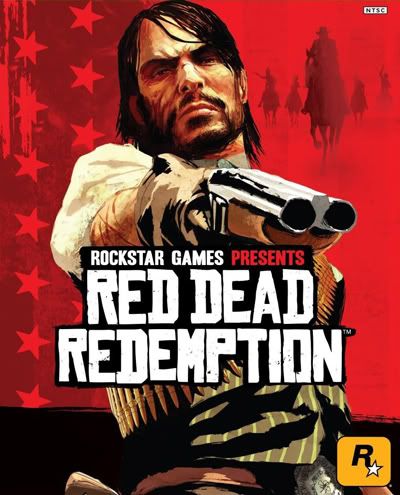 PREORDER BONUSES
The options listed are the "Golden Guns Weapon Pack" (more "Fame" per kill) from Amazon, which also comes with a $20 Amazon gift card. The "War Horse," a steed that Rockstar claims can't be bested by any other horse in the game only available from Best Buy and HMV. The Deadly Assassin outfit from GameStop allows Dead Eye targeting to be regenerated much faster (note the costume has to be "earned" in game and is not an auto unlock).
Many other trailers littered through out the pages. You can check many out here...
Here is the video that made me say... SWEET!
First multiplayer video which reveals FREE ROAM mode.
Multiplayer competitive video.
Edited by Saint Noir, 27 June 2010 - 06:09 PM.