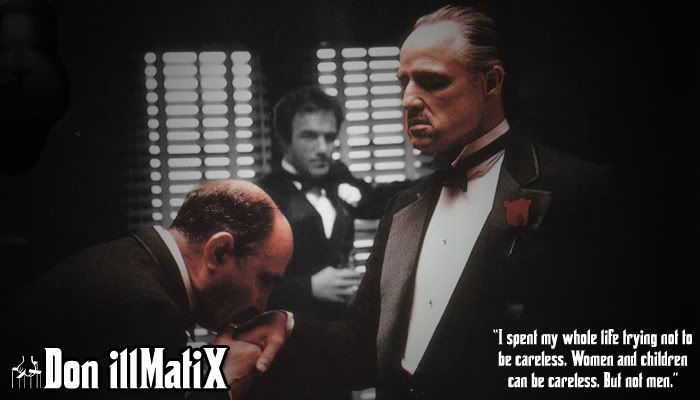 The Don's Tradelist

A Very Small tradelist, and i put up my personal Collection. Im welcome to offers but i like my games so dont be offended if i dont agree to what you may Deem a good trade.

Also, im on this website AT LEAST ONCE every night. So if you send me an offer that just doesn't make any sense(Like asking someone to trade you their $50 dollar bill for your 2 quarters, i wont even respond with a "Sorry, not interested"

Also, if you need my instant attention for some sort of transaction going on between us, BEST and QUICKEST way to get to me would be through a Msg on Xbox LIVE. as you can tell from my gamercard, im a BIG Gears of War head, so im usually on LIVE. Otherwise, PMs will work.

HAVES
Dead Risin
g 2
Grand Theft Auto 4

Left 4 Dead 2

Marvel Ultimate Alliance/Forza 2 Double Pack

Resident Evil 6 Sealed

-
I want to trade these for PS2 versions Non-GH
Star Wars Battlefront (Mint Non-PH)
Star Wars Battlefront 2 (Mint Non-PH)
We Own the Night
I Am Legend
WANTS
MS Points
[IMG]http://t3.gstatic.com/images?q=tbn:DBY3yGqLd4cn0M:http://http.cdnlayer.com/dreamincode/home/images/iconPlaystation.gif[/IMG] -
NO GREATEST HITS!!!
Megaman Legends (Mine is in poor condition ]= )
[IMG]http://www.cheapassgamer.com/forums/images/icons/cagposticons/iconps2_r2.gif[/IMG] -
NO GREATEST HITS!!!
Madden 2002
Games you will not get from me
Edited by Don illmatix, 04 December 2012 - 05:25 PM.