*This thread was originally for the S/E PSP LE's but due to a good amount of CAGs asking this to be an EU/UK LE thread I have decided to change it to that. We will try and post the cheapest price for these among all the UK sites that ship to the US.
*This thread has been transformed now to a thread for both CE's as well as games that are exclusive over in the UK/EU.
FAQ


PS3 games are region free. Sometimes Xbox 360 games are but that varies from case to case. Regardless I will list the 360 version as well in case people would rather have a 360 copy to display. PSP games are region free as well.

Some Info:

All the retailers listed ship to the US. GAME & Gamestation must have changed policy because they used to not ship overseas.
Zavvi & thehut both have paypal as an option to pay but a few CAGs are reporting some difficutly. For the time being might be best to order with a Credit Card or Debit Card.
I have personally ordered from Zavvi and they were prompt in shipping and I had minimal to no damage on my items.
Keep in mind the exchange rate fluctuates so prices will skew up and down.
If I miss anything feel free to post in the thread and I will add it to the OP.
Zavvi now offers free shipping on items to the US.
UK Retailers (That ship overseas):
*Beware the dreaded Mailer!
The Hut
- Zavvi's Sister Site
Zavvi
- Free Shipping!
game.co.uk
/
gamestation.co.uk
- These are the same now
hmv.com
- Currently down due to administrative issues. Cannot order.
shopto.net
- A lot of my friends order from here in the UK. Apparently they ship really quickly too.
amazon.co.uk
- At least last I read, they seem to ship PS3 games but not 360. Unless they changed that. I can't seem to find anything regarding it by clicking their help.
play.com
- They ship internationally and seem to get a good share of exclusives
EU Places That Ship Overseas:
amazon.fr
amazon.de
Current Promo Codes (mostly Zavvi & The Hut):
None
Updates
Older Items here(I am going to edit this depending on availability):
http://www.cheapassg...644&postcount=5


Fist of The North Star Ken's Rage 2 CE (Exclusive To France & Italy)
Release Date: 2/8/13
Contents
Visual Storybook
Game Soundtrack
Character Stickers
USB of Kenshiro (4GB)
Postcard Calendar
:ps3:/:360:
amazon.fr
- €99.99
Metal Gear Solid Rising: Revengeance CE (Zavvi Exclusive

)
Release Date: 2/22/13
Contents:
Only 25,000 Made
Raiden Play-Arts Kai Figure
Steelbook
DLC Code for White Armor Skin, Cyborg Skin
:ps3:/:360:
zavvi
- £99.99
Metal Gear Solid Rising Revengeance Steelbook (GAME Exclusive)
Release Date: 2/22/13
Contents
Exclusive Steelbook by Yoji Shinkawa
:ps3:/:360:
amazon.de
- €14.99
Dynasty Warriors 7: Empires
Release Date: 2/22/13
*Going to be digital release in the US. This is for those that want a physical copy. No disc in US is likely due to no English voice.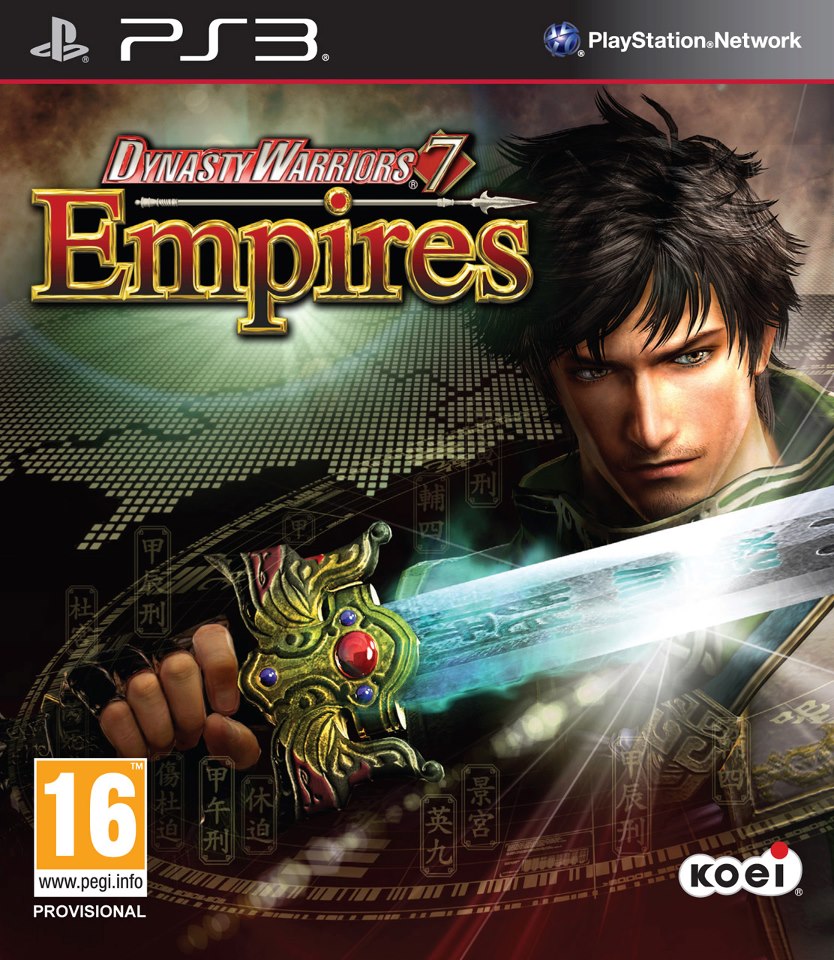 play.com
- £39.99
shoto.net
- £29.86
thehut
- £34.95
zavvi
- £34.95
game.co.uk
- £39.99
amazon.uk
- £39.99

Injustice: Gods Among Us CE
Release Date: 4/5/13
Contents:
Exclusive Steelbook
Wonder Woman/Batman Figure (Way better than the US Version)
2 Brand New Issues of DC Comics
DLC (Three exclusive skins based on Batman, Superman and Wonder Woman from DC COMICS – THE NEW 52)
:ps3:/:360:
Nowhere to be found in the UK. Found it on amazon.fr and amazon.de
amazon.fr
360
PS3
- €99.90
amazon.de
- €94.99


Dead Island Riptide Zombie Bait Edition
Release Date: TBD
Contents:
Steelbook
Collector's Artwork
12 inch Bikini Clad Torso Figure
Weapon DLC
This appears to be 360 only ATM
game.co.uk
- £89.99
zavvi
- £84.95
thehut
- £84.95
Dead Island: Riptide (GAME Exclusive Edition)
*Only listing this because so far there is no mention of one in the US, if there is I will remove this.
Release Date: TBD
Contents:
Exclusive Cover
DLC I am guessing like the SE for the 1st?
:360:/:ps3:/:pc:
game.com
- £39.99
Edited by ZxT Vendetta, 02 February 2013 - 12:26 AM.