i wish more people used this thread and posted photos. The GAF thread is really fun to read but not many people use this one. Probably because it's segmented in the deals forum and not everybody visits it.
Garage Sale Finds
Thank god for the best buy/gamestop ps2 sports game flip. Wouldn't have been able to afford them all without it.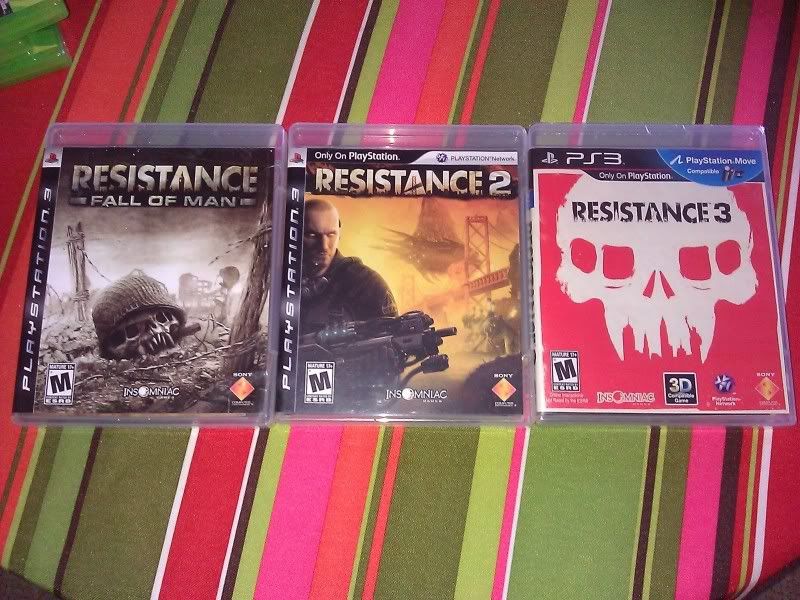 Only played the first resistance a little so I picked up the second one along with R3 from best buy with flip credit. Not opening it for now, might exchange for something else later.
Found these at a local shop - $2 for Document of MGS2 (for ebay)
$12 for FF13.
$6 for NHL Open Ice - It's sealed but has a crack in the case on the front, unfortunately. I bought this on a whim, thinking I'd never seen it before, turns out it's a fairly uncommon PS1 game. Gets around $25 complete and around $60 sealed.. nice find. Looks like NBA Jam but for Hockey.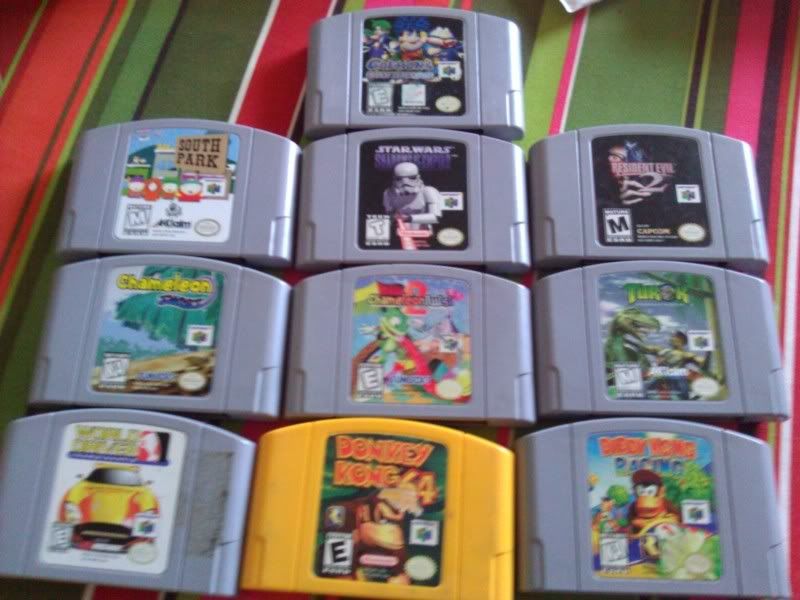 N64 games. The copy of Goemon Great Adventure needed a lot of cleaning work but I got it looking good. Mostly craigslist purchases/lots.
Also got two nintendo selects with best buy credit, and this copy of Tomba 2 without manual for $5 in a craigslist lot.
Complete F-Zero X in a craigslist lot, along with 5 other games for $30. Selling this one to recoup the costs of the others I will keep.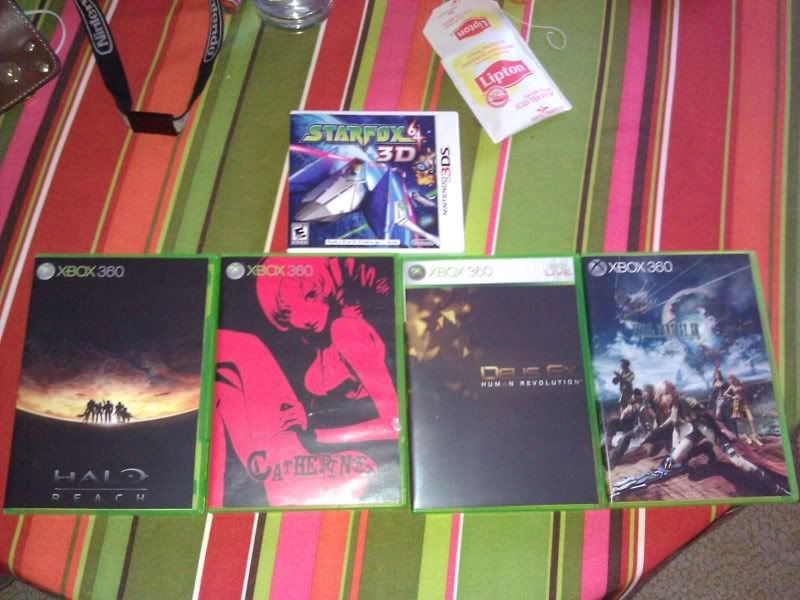 Starfox 64 3D, and some custom covers from that thread on GAF. The designers didn't test them on paper so they're very dark, wish I would have looked before i had them printed, but it's not too bad. The FF13 one would look so much better with just a quick adjustment to the levels. What looks good on screen never looks the same on paper.. amateurs.
more photos