This can't get out soon enough:
Nyko preparing GamePad battery extender, doubles play time
November 29th, 2012 Posted in
News
,
Posted by Valay
,
Wii U
|
No Comments »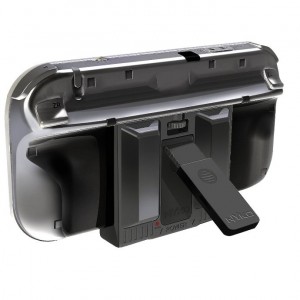 Nyko is working on an accessory for the Wii U GamePad – known as "U Boost" – which promises to extend the battery life of the controller. Supposedly, the new rechargeable lithium polymer battery doubles the GamePad's play time.
Amazon UK
lists
a November 30 release date for U Boost. You'll be able to use the existing Wii U GamePad AC adaptor with the new battery.
-I checked amazon's US sited and while it's listed, it just says it's unavailable.