I had an interesting day. No awesome game finds, but a decent day all the same.
First I found an NES R/F Cable for 0.25
then across town I found a NES power Cable For 0.25
(great because I have like 5 deck only NES's)
THEN! I found an interesting looking "Game System" by MB called "Hero Quest"
Got it for $1. Turns out It's collectable and worth a pretty penny.
Next I found a Copy of RISK that uses actual
army characters versus the gay arrow markers. ($1.00)
Then at an unlikely yard sale I found some interesting books
(the book of Thoth by Aleister Crowley for example)
the pic is a small sample. ($0.50 ea)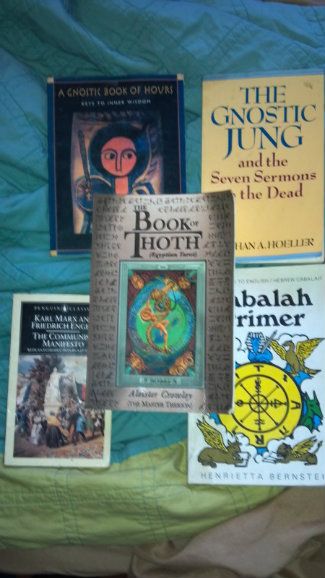 Edit - also, got 2 copies of the Stargate movie at the same place as the books
(one sealed VHS and a extended cut DVD) $1.00 for both