Yes trophies.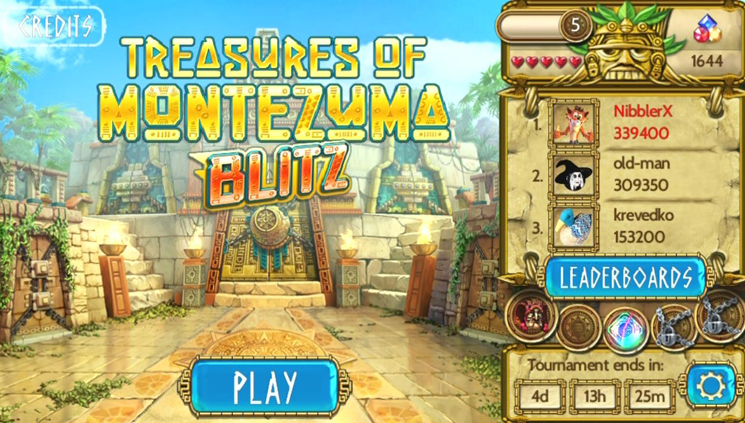 Completely free for life to download and play!

Treasures of Montezuma Blitz is a stunning shiny new puzzle game, using the featuring the unique abilities of PlayStation Vita System to deliver to you a fresh experience of the new-age fun! With both Front and Rear Touchscreens at your fingertips, there will be no limits to your speed, and Motion Sensor for gravity adds even more spice to the fast-paced rounds of the game.

Get better, earn more Crystals and use them to acquire the staggering Bonuses and ancient Totems aid you in to successfully competing with your friends in challenging weekly Tournaments!
http://www.pocketgam...ews.asp?c=36618
What's not free?
What elements will you charge for via IAP?

SPL: There are three elements.

Lives - the number of tries player has for continuous play. We limit the number of attempts a player can have in a row without pausing for balance purposes. They refill gradually over time, but players can refill them instantly for a small price (cost 99c).

Scratchcard - an additional try at the daily bonus mini game. Players are given one for free on a daily basis, but further attempts cost some money (99c).

Crystals - the game's virtual currency, which is used to rent various bonuses and buy upgrades. These come in various packs from 3,000 Crystals for $2.99 to 100,000 Crystals for $19.99.
Edited by FriskyTanuki, 03 July 2012 - 12:54 AM.