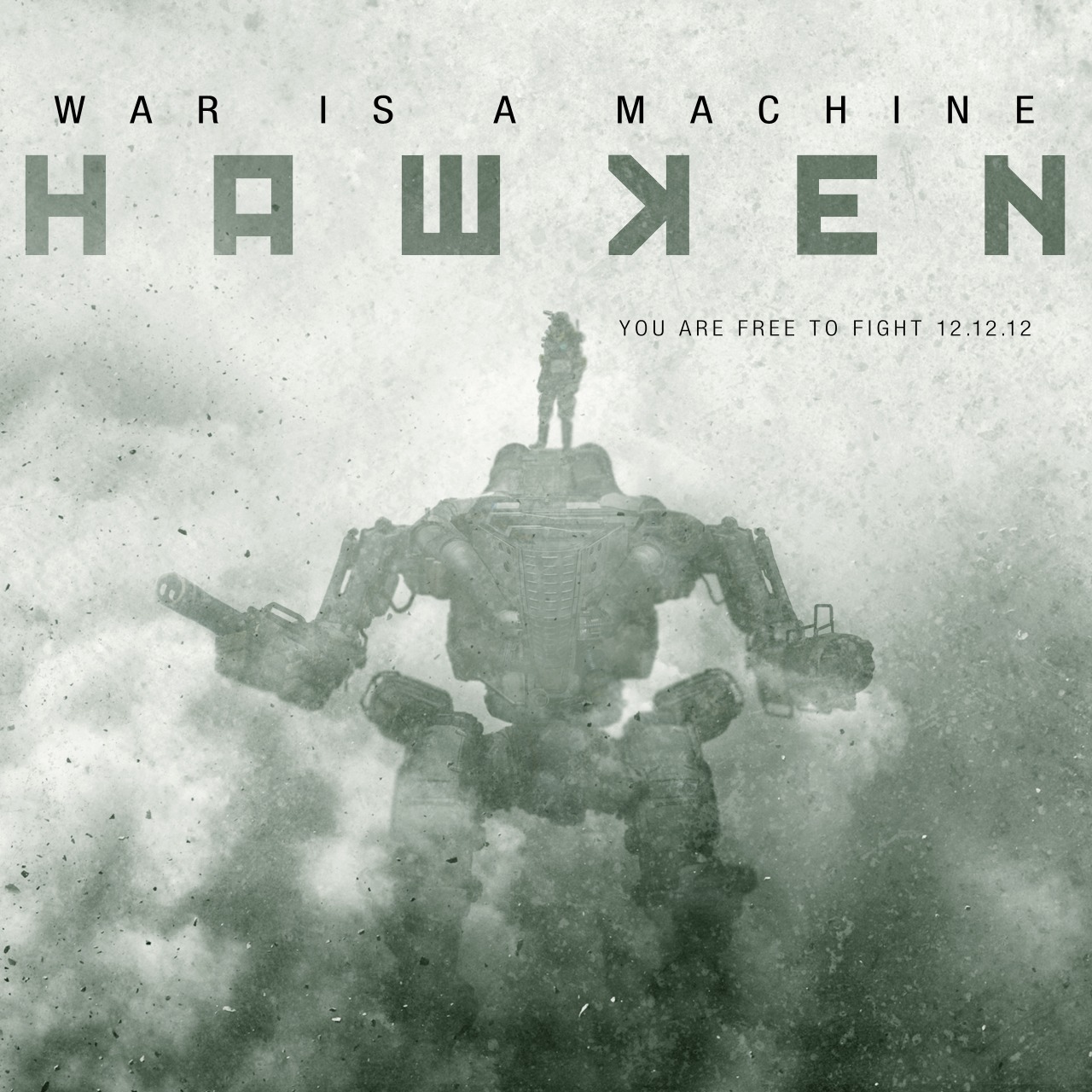 Here's the officical website for the game if you want more info.
>
http://www.playhawken.com/
But Wait!
before you click it I need your help to get three refferals in order to reserve my callsign/username for the beta, which requires you to sign up using this link instead. (You can do this as well after you have signed up)
>
http://www.playhawke...hp?ref=8A4DDA35
SO if youd like to help me out please use the bottom link instead or just use the official link if you'd like.

Here's an overview of the game, if you don't want to click the links yet:
Hawken is a mech-based first-person shooter. The game takes place in a post-apocalyptic human-colonized planet industrialized to the point of collapse, in which the hunt for resources has become a battle for survival. Four game modes are planned for release: team deathmatch, free-for-all deathmatch, "siege" and another yet-specified unique team game mode; Khang Le has said that they also want to do a co-op "Horde" game mode, resource- and time-permitting. Seven to eight unique maps have been planned for the game on release, with plans to provide additional downloadable content afterwards. There will be three different mech types: a light type, a heavy type, and an all-around type.
Also if you want other people to use your referral just post it and I'll update this post to include your referral as well.
Hawken Referral : http://www.playhawke...hp?ref=8A4DDA35
Thanks in advanced.
Edited by OptimusPrimeJewForm, 14 June 2012 - 08:41 AM.
Pictures