Posted in Video Game Deals and was told to move it to this forum...
Just stopped into my local video game store in Omaha and the guy showed me this: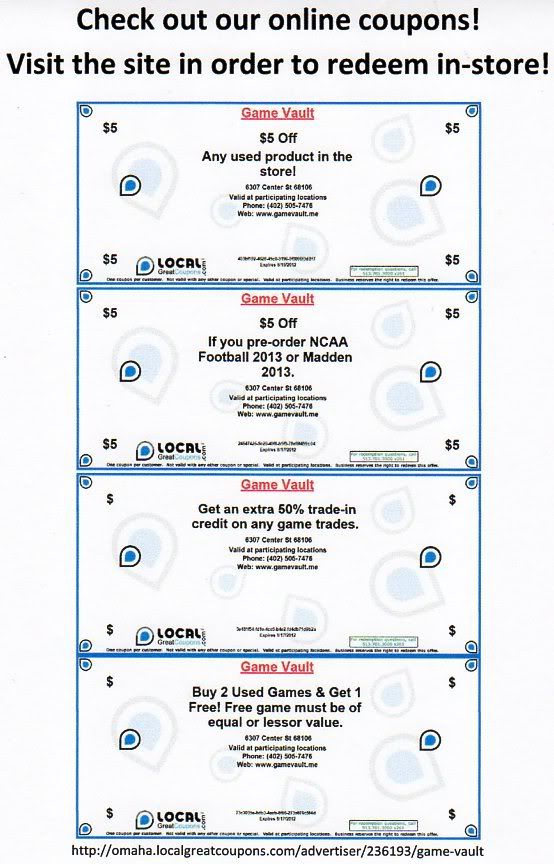 You have to go to omaha.localgreatcoupons.com and look for Game Vault in the drop down menu but they don't expire until 8/17/12. You can print them out after clicking on them or just show the coupon on your phone like I did. Sorry if the smaller print is hard to make out.
He carries all systems and games (even Neo Geo Games!) so using the coupon isn't a problem for me.
I am a regular there so if you have any questions I can ask him!