I literally burst out laughing in the store. It's already annoying that they throw out the cases to used DS and PSP games. But while browsing the other day, I discovered this.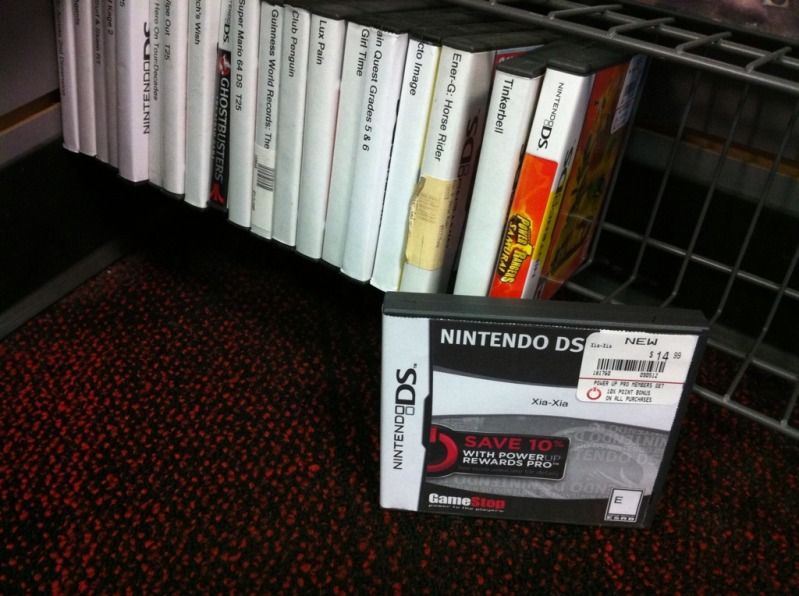 ROFLMFAO!! That is being sold as new. And it's not just that. That entire bottom row of mostly caseless games was in the new section and every single one of them was labelled as "new". It's one thing to gut games and sell them as new. It's debatable..."it's new, because it's never been played and it's still the original packaging, DLC codes, etc"...but this...what the
?
If this is really new, where the god damn hell did the cases and manuals go? I checked...none of these had manuals. One of those "new" games is Super Mario 64 DS. Where is the registration code for Club Nintendo that should come with a new game? I just...WHERE THE HELL ARE THE ORIGINAL CASES? How the hell are these new?
I just found this absolutely hilarious and thought i'd share. It's mind boggling.