Jagshemash!
So my main account juden66 is stuck in moblie mode I have no clue how to change it off of that annoying crap so Im posting this from my first account that I forgot I made a billion years ago and forgot about. So for the Sake of refs please search "juden666" and you can find a billion refs for me.
Im not much of gamer now my kids are older and I need instant(fps or fighting games) gratifation type gaming, SOO here is everything I have left for sale or trade. Forgive the crappy Cell pictures. I ship using USPS and take paypal or USPS MO.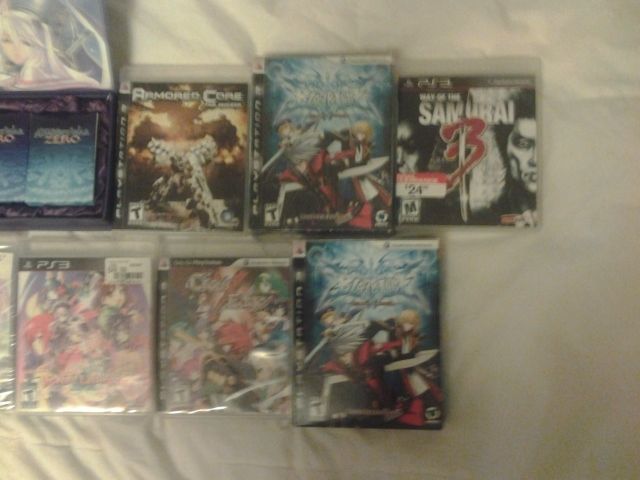 Have:
PS1:
Galerians
Complete 3 disc and book
Final Fantasy 8
all 4 disc but no book.
Record Of The Agarest War Zero Limited Ed $25 shipped
Game Sealed but missing char book but does have the cards.
Trinity Universe -23 shipped
Complete like new opened.
Cross Edge -13 shipped
Complete like new opened.
Way of The Samurai 3 -13 shipped
Complete opened.
Aarmored Core: For Answers -13 shipped
Complete opedned.
Blazblue Calamity Trigger limited ed -13 shipped open 17 shipped sealed
One is Sealed the other is opened and complete.
Want:
Paypal Offers
Computer parts - ITX anything, SSDs, 2x8gb ddr3 sticks
PS3 Fight Stick
FN FAL Parts
Golani Parts
M1A Mags
Thanks
Edited by JUDEN666, 16 October 2012 - 04:23 PM.