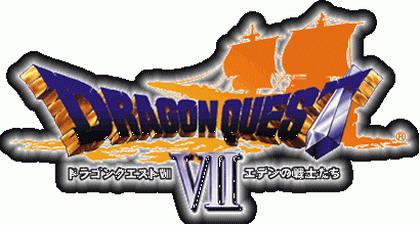 Via Operation Rainfall:
This morning, news is making the rounds of a Dragon Quest VII remake for the Nintendo 3DS. This is not a resurfacing of the rumor that was posted late last year to this effect. Dragon Quest VII has been confirmed for the 3DS, and it currently set to release February 2013 in Japan.

Dragon Quest VII (Dragon Warrior VII in the USA) was originally released on the Playstation One almost twelve years ago. Given Nintendo of America's track record for localizing Dragon Quest DS games like DQ4, 5, 6 and 9 respectively, I'd say this game has a high chance of being localized. Stay tuned for more news from both the east and west!

Japanese magazine scans with a few screenshots at the link.
http://operationrain...lease-in-japan/
This is awesome news! DQ7 is such a long game that I never had the time to sit down and play it. Being on a portable system, though, I'll finally be able to play it. Still unconfirmed for NA but we've gotten pretty much every DQ game in the past 10 years, so I'd be really surprised if they didn't publish in NA.
What I'd really love is for them to do 7-9 on 3DS, similar to 4-6 on DS, especially because of how much more awesome DQ9 would be with full Street Pass functionality and a slightly higher resolution.
Edited by johnnypark, 20 December 2012 - 03:59 AM.