I'm so upset. I apologize if I'm posting this in the wrong place. But anyway here's my story. I got the pikachu 3ds xl at walmart when it came out. At first I didn't have time to play with it so I left it sealed in the box, and kept it in a safe place.
But last night I had some free time so I decided to play around with the 3ds for the first time. I took it out of the box and then carefully (and I mean very carefully) opened the 3ds and the right hinge made a loud cracking/clicking sound. At first I was frightened that I might've broken it. But I checked out everything and it "seemed" okay. So I proceeded set up the date/time, create a mii, and download my free professor layton game.
However, later I noticed something really strange, I dunno if you can see it in the picture too clearly, but there seems to be some weird silver or grey wire sticking out of the right hinge! I'm literally in shock.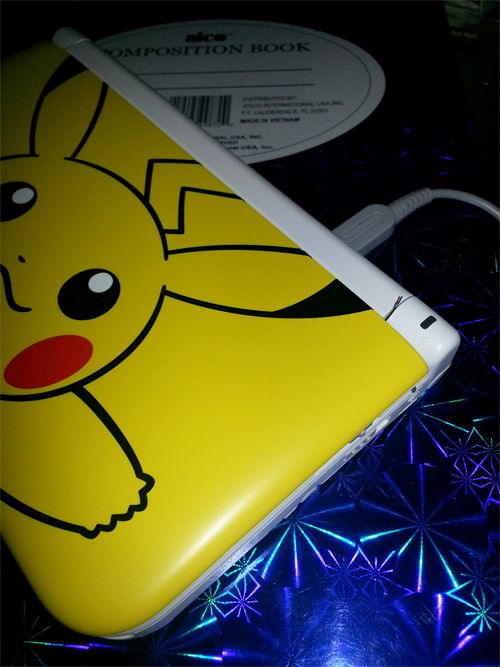 I don't even know what to say. I'm filled with anger and disappointment. I called nintendo support a few min ago (The guy was a total jerk to me btw.) I dunno if they'll be able to fix this. The jerk at nintendo said that if I "qualify" for a free repair, and if they aren't able to fix my pikachu xl, then they'll send me a blue or red 3ds xl as a replacement. This kinda sucks cause the whole reason I bought the pikachu one is because I hate the blue and red colors with a passion.